Beauty and youth at the age of 40 are the desire of every woman to achieve your desire quickly; follow the simple tips.
How to stay young after forty?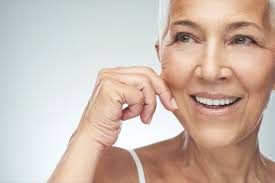 Age-appropriate face makeup:
Every ten years of your age, you have to make fundamental changes in your makeup style because your skin changes, so you have to find the right makeup for your skin. Facial makeup at 40 should be simple because you are no longer a 20-year-old girl. Try to apply makeup in soft colors. Choose a powder cream that does not differ much from your skin color, apply a little mascara, and complete your makeup with a gentle lipstick.
Stay Beauty by using night cream:
The night cream has anti-aging properties and regenerates the skin, which delays the aging process, so do not forget the night cream.
Say goodbye to excess hair:
Get rid of excess hair with the waxing method; as excess hair grows with age, you need to wax excess hair regularly from time to time to revitalize your youth.
Suitable hair color:
At the age of 40, white hair must be seen among women's hair. To stay young and beautiful, you must cover the white hair, so the best way is to dye your hair. Blonde hair color is not suitable for you. Try to choose a hair color that is close to your hair color. (A Variety Of Herbal Methods For Hair Highlight)
Use of anti-wrinkle creams:
One of the secrets of some women in their forties is the use of anti-wrinkle creams. Anti-wrinkle creams nourish your skin well, so choose and use anti-wrinkle lotions and creams available in the market. Note that you do not need to choose the most expensive ones because these creams have nothing to do with their effectiveness.
Daily use of sunscreen: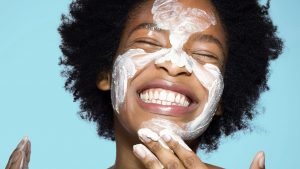 To protect your skin and prevent blackheads, wrinkles, and premature aging, use a sunscreen with SPF50 every day because the sun's effect on the skin becomes more visible after 40.
Also, use sunscreen on winter days. The amount of this cream should be enough and renewed every few hours. The sun's rays damage your skin even on cloudy and rainy days and cause premature aging.
Use of toner:
Toners are one of the essential skincare products. The use of toner because of the ingredients in it strengthens the skin and prevents skin aging. If you have never used toner, do not neglect the toner to rejuvenate your skin. However, it is considered one today. Toner because of its composition.
Skincare and Beauty after the age of 40: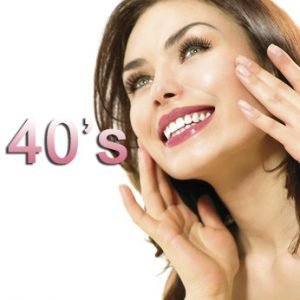 Regular skin peeling:
Exfoliate regularly to remove horny skin and open pores. Exfoliation is a treatment that helps eliminate and detoxify the skin and improve skincare products' penetration.
Use of moisturizing creams:
The secret to staying young French men and women is the constant use of moisturizers. Stay young, moisturize, and moisturize your face, neck, and hands daily with a moisturizing cream.
Wearing appropriate and new clothes:
If you want to look younger than your age, pay attention to how you dress, wear fashionable clothes, and fit your body. Fit Tantan clothes make you look more attractive and younger.
Please get rid of old and outdated clothes and replace them with new and happier clothes.
More smile:
To stay young, you need to get rid of stress and unhappiness, so spend some time on your favorite things and spend with your friends so that a smile is always a guest on your lips.
Face and body massage: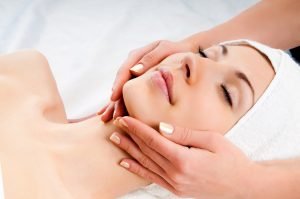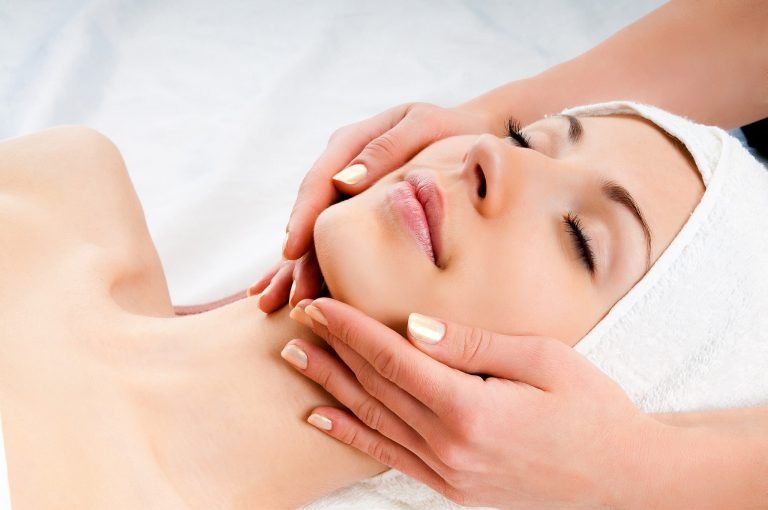 The secret of forty-year-old women who have remained young is the massage of their face. They massage their face to improve blood circulation, prevent skin weakening, and reduce premature wrinkles.
Body massage is one of the great ways to get rid of stress. You will also look younger when all the stress is gone, and you are relaxed.
Hairstyle change:
To look young, you need to make a change in your hairstyle. Choose a hairstyle that suits your face shape and make you beautiful and attractive.
Nail polish:
To have a younger look, polish your hands and feet because hands with nail polish look much younger than hands without nail polish.
Wide eyebrow removal:
Eyebrows become thinner with age. To look younger, give your eyebrows a tattoo, eyebrow implants, or the desired eyebrow shape with a pencil.
Use of blush:
Use blush to make your face look younger. Create a youthful face by applying pink blush, but avoid powders that aggravate wrinkles on your face.
Use of face masks: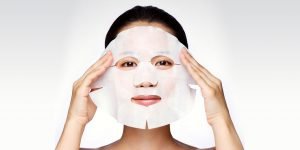 To look younger and fresher, take care of your facial skin and once a week, make a homemade mask from natural and herbal ingredients and apply the mask on your face to make your skin clear and shiny.
Contour:
To look younger, you can create volume and depth on the face with dark and light shades of cosmetics and make parts of the face more prominent or other parts of the face deeper. Contouring methods are different for everyone's face shape.
Use of anti-aging cleansers:
To stay young, never let your makeup stay on your skin for long hours because the skin of the face and its pores must be breathable to stay young. So always use cleansers that have anti-aging properties.
Hair Lifting: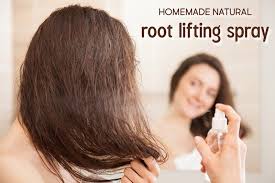 Long hair makes you look more beautiful and younger, so do not cut your hair short and choose multi-layered models that look lighter and bulkier in your forties.
Teeth whitening:
To make your teeth look younger, consult a dental cosmetologist to whiten them. To keep your teeth whitened, quit smoking, and rinse your mouth with empty water after each tea or coffee drink so that the teeth do not stain.
Nail implants:
Nails become brittle as hormone levels in the body change. Visit for a manicure and pedicure once a month and have your nails implanted.
These health tips will keep you young and Beauty: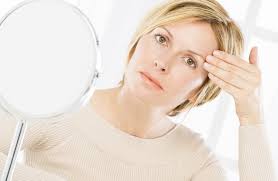 Vitamin intake:
Add vitamins C and E to your diet to take care of your skin after 40 and prevent aging. Vitamin C contains antioxidants, reduces free radicals, helps the body in collagen production, and strengthens and flexes the skin. Vitamin E also improves blood flow and regenerates tissues.
Isoflavone supplements:
Use isoflavones, especially soy, to reduce the hormonal effects. These plant hormones hydrate and regenerate the skin epidermis.
Drink lots of water:
To hydrate your skin and prevent aging, always use water and drink more water after 40.
Limit sodium intake:
Sodium intake per day should be 2300 mg or one teaspoon. Excessive sodium intake in food destroys skin moisture but also causes dimples.
Meditation:
Meditation removes stress from you; stress causes premature aging, so meditate to prevent premature aging.
Protein intake:
If your skin, nails, and hair are damaged, one of the reasons could be a lack of protein. Having a healthy diet that includes all the nutrients, including healthy fats, grains, proteins, fruits, and vegetables, will make you look younger and happier. But if your body is deficient in these substances, it will have the opposite effect, especially on your hair, mainly made of protein.
Doing sports exercises: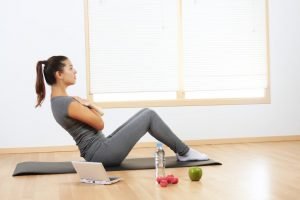 Regular exercise is essential for your health and will make you look younger. It is enough to start exercising to see its extraordinary effect in a few months.
enough sleep:
To prevent premature aging, do not exceed 8 hours of sleep a night under any circumstances. People who lack sleep have far more signs of aging than people who get enough sleep.
Limit sugar intake:
Excessive sugar and sugar consumption has a significant effect on the face's skin and causes wrinkles, reducing sugary substances' consumption.
Healthy eating:
To have beautiful, smooth, and young skin, use fresh, organic, and healthy foods during the day and avoid eating ready-made and fast food, fatty, salty, and sweet.