Women make mistakes with their makeup that make them look beautiful, ugly, and old, so know what they are, and make the right and beautiful makeup choice.
The makeup mistakes that make you look ugly instead of beautiful
It is true that the right makeup can make you look beautiful, but makeup mistakes in different parts of the face can make you look ugly and old.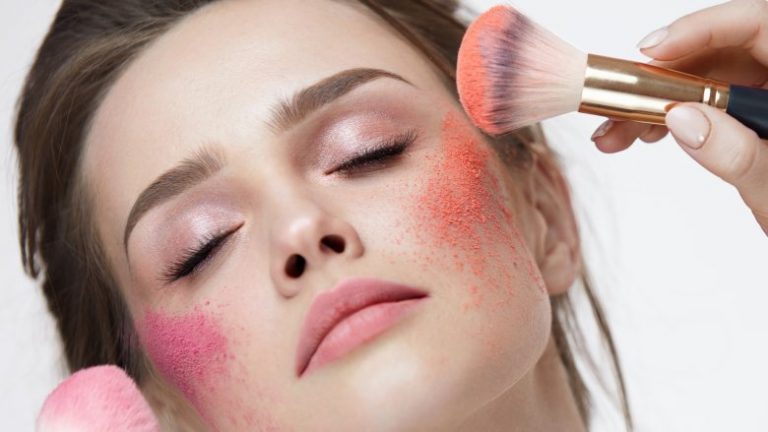 Mistakes in eye makeup:
Whether you're addicted to eye makeup or have never used eyeliner, we've got solutions for you that will enhance your style and refresh your look.
Under the eyes, it is forbidden to lighten too much:
For both men and women, blurring under the eyes is one of the barriers to seeing beauty. It is enough to get enough sleep and eat a healthy diet. To conceal dark circles under the eyes, most women use concealers and brighteners.
Nevertheless, the skin under the eyes also thins with age, and you need to use this cream to look more attractive. Note, however, that putting a thick layer of whitener under the eyes does not look good.
Passionate black eye makeup isn't very attractive at an older age. Most women use a lot of dark makeup as they age because their lashes become thinner.
Instead of black eyeliner, use a little dark brown or gray. It is best to avoid liquid eyeliner because it is too thick. To draw eyeliner, it is best to use soft and comfortable pencils.
The wide eyeliner that extends from the tip of the eye to the bottom makes the eyes appear smaller, but a half eyeliner will not look good.
By drawing a thin line from the inner corner of your eye to the pupil of your eye, and then making this line thicker and continuing to the end of your eye, your eye makeup will be more beautiful. In the last step, you can use a shadow brush from the outer corner to slightly spread the inner corner.
Shiny shadows should be thrown away:
A gloss on the back of the eyelids gives the eyes a perfect look, but it shows more aging than other makeup types. In the face, the eyes are the first organ to show signs of aging. With aging, wrinkles on the back of the eyelids are more likely to appear since the eyelids lack sebaceous glands.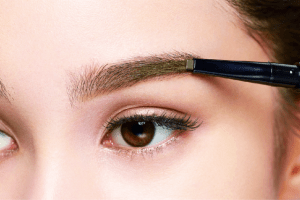 Makeup under the eyes:
In middle age, you should not use mascara and eyeliner under your eyes to look younger. The dark circles and other aging effects appear more prominent instead of making the eyes look more beautiful.
Eyes are less watery:
Having tired and half-open eyes will make you look old if you don't give the skin around your eyes enough water and strength. To make your eyes the center of attention, you need to keep them moist with serums, eye creams, and rejuvenating primers. In addition to removing dark circles around the eyes, these eye creams can also reduce puffiness.
When using powder eye shadow, follow these steps:
Powder eye shadow can also make your eyes look older; in this case, cream shadows are preferable, and powder shadows are not a problem for young people. A cream shade is more comfortable to use, has a smoother texture, and lasts longer.
Around the eyes:
If You are used to using powder and blurring your whole face, but it is better to hold your hands a little because you don't need to blur your eyes, which makes you look older. If you have a lot of fat around your eyes, use an eye primer since the skin around your eyes is thinner than other parts of your face.
Eyeliner thickness and specificity:
The popularity of this type of eyeliner has declined. Blur it slightly after blinking and give it a shadow to blur any lines.
Apply mascara sparingly:
Many people do not apply mascara after completing their eye makeup, which can indicate their age. Using mascara will make your eyes look fresher and cause more lashes, thus keeping the eyes open. 
Powder cream mistakes:
With less makeup, the skin looks younger and better. Make your skin look older and draw attention to the problem areas of your skin by applying a thick layer of powder cream, concealer, and pancakes.
To Apply a thin layer of powder cream to your skin, or use moisturizer and pancakes to make it look beautiful.
To improve your skin, you should also use health products.
Apply moisturizer before applying powder cream to prevent it from accumulating on your labia.
Pimples and blemishes on the face can be covered with mineral-based cosmetics.
There are new jelly powder creams on the market that provide excellent coverage and make your skin look natural.
Skin tanning:
Tan your skin by spending many hours in the sun. The sun causes premature aging, a breakdown of skin collagen fibers, loss of softness and elasticity, destruction of skin cells, change of pigments, and creation of new skin. Dark spots become permanent.
Lip liner mistakes:
Makeup for your lips will make you look beautiful. Don't pull your lipstick out of your lips, and use natural colors and lip gloss. Gloss enhances the appearance of the lips and makes them appear more voluminous. 
To Apply lipstick, use lip volume products, and apply lip gloss to the middle part of your lips to make your lips look bigger.
Defining the boundaries of your lips and correcting their shape can be achieved with lip liner. Never apply a darker lipstick than your lipstick color, and keep your lipstick color close to your lips' natural color. Apply dark lipstick, such as red, purple, or brown, with a lipstick of the same color.
Using eyebrow pencil excessively:
If you have thick and black eyebrows, shape them with eyebrow gel instead of drawing them in. You should use great eyebrow shadows if your eyebrows are low back, and apply a little eyebrow shadow to the low back parts of your eyebrows. Use eyebrow shadow if you have a very low back eyebrow.
Blush mistakes:
Apply tanning cream to your jawline, hairline, and forehead then apply a little blush to the protrusion of your cheeks.
You will not only look ridiculous if you apply a lot of blush to your cheeks. If you apply red blush to your cheeks, you will look older, as this color is out of fashion.
Apply blush with a larger brush. Once you have dipped the blush with the blush, tap it on your hand to remove the extra powder, then smile to determine your cheek's prominence and apply the blush evenly from the raised part of the cheek to your ears. Make your cheeks look beautiful and natural. Put some pancakes on your blush if it's too bright.