Medical
Herbal teas for dry coughs and sore throats
Herbal teas are one of the best home remedies for cough; some herbal teas work well to treat dry and severe coughs.
With the onset of cold seasons, colds and flu can spread rapidly. Sore throats, runny noses, and dry coughs can knock even the strongest person out. There are many natural remedies you can use to reduce this disease's symptoms and get well quickly.
In the cold season, drinks are one of the best home remedies. Drinking hot tea can soothe a sore throat, while fluids can help fight infections. Besides being delicious, these drinks are also very beneficial. What are the best remedies for dry cough?
List of herbal teas for dry cough and sore throat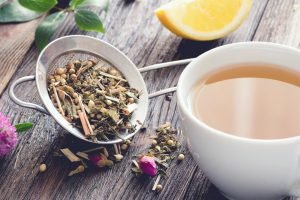 1- Licorice root tea
The main ingredient of Chinese herbal medicine is licorice root, one of the best remedies for fighting dry cough. Several studies have shown that licorice tea has antiviral and antimicrobial properties. Under certain conditions, it can even cause apoptosis, or the death of viral cells, at the cellular level, preventing the proliferation of harmful pathogens. Scientists attribute these health benefits to two triterpenes known as glycyrrhizinic acid and glucuronic acid.
ingredients:
A piece of fresh black licorice root
A cup of water
Honey or lemon to taste
How to prepare and how to use:
Add licorice root to boiling water, wait for 5-10 minutes, then add honey or lemon juice after it has warmed up, then drink it.
You can also gargle with it. If you still have a sore throat, add a teaspoon of salt and gargle for 30 seconds or a minute, then pour the rest out and rinse your mouth.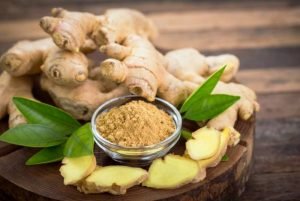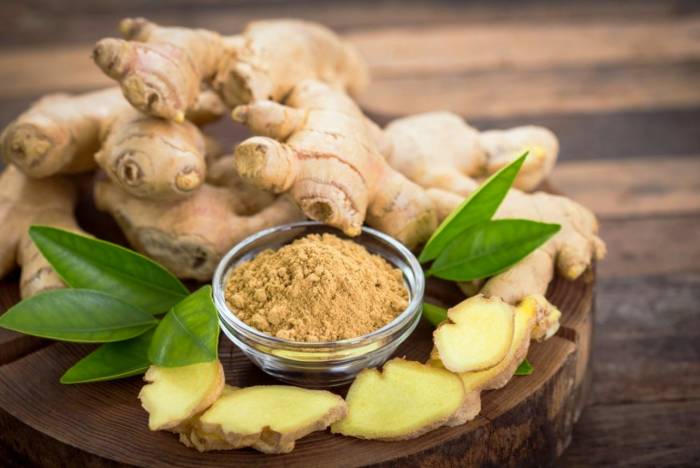 2- Ginger tea
Because of its anti-inflammatory properties, ginger is excellent for relieving nausea and coughs. Ginger in tea helps open the airways by reducing inflammation in the chest and throat.
you learned that ginger can reduce inflammation or vermin thanks to an enzyme named after pomegranate and berry. Ginger also contains large amounts of antioxidants and active compounds that may fight off invasive pathogens and prevent them from multiplying.
ingredients:
A piece of fresh ginger or a teaspoon of its powder
One and a half cups of water
Preparation method:
In a teapot, boil water, add ginger or powder, lower the heat, and wait 5 minutes. You can also add a little apple cider vinegar or honey to this mixture to enhance its immune-boosting properties.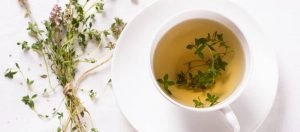 3- Thyme tea
One of the best teas for congestion and dry cough is thyme tea. It can help relieve congestion in the airways. To achieve this, you can inhale the aromatic scent of freshly brewed thyme tea.
According to a study, thyme tea effectively treats acute bronchitis. 361 patients with bronchitis were divided into two groups to test this drug's results. As a placebo, her group received thyme tea, while the new group received thyme tea. Researchers found that the group that took thyme tea had a 68.7% reduction in cough, and the other group had a 47% reduction. The reduction in cough was two days faster for the patients who took thyme tea. Thyme tea can reduce coughing quickly and get your condition back to normal as quickly as possible.
ingredients:
the three branches of thyme
A cup of water
How to prepare and how to use:
Boil water in a teapot, add thyme, let it sit for 5-10 minutes, strain it and pour it into a cup. If you want, you can add cinnamon to it at this point.

4- Chamomile tea
Chamomile tea is known for its soothing properties. Colds often cause a cough and sore throat. Coughing can cause inflammation and irritation of the throat, resulting in persistent pain. Sore throat symptoms can be reduced by drinking chamomile tea.
ingredients:
A cup of water
1-2 teaspoons of dried or fresh chamomile flowers
Preparation method:
You can add chamomile flowers to boiling water, wait for 5-10 minutes, and then flavor the tea with a slice of lemon or honey.
5- Honey drink
Honey tea is a herbal tea made with raw honey and warm water. Tea with sedative properties helps reduce sore throats caused by cough and is a natural cough suppressant.
There is evidence that raw honey can help reduce mucus production that causes coughing and reduce its severity and duration. Honey can improve sleep quality when you cough, according to another study. Study results showed that honey was as effective as dextromethorphan (a standard cough medicine) at reducing cough in 105 children.
ingredients:
A teaspoon of honey
A cup of water
How to prepare and how to use:
Warm the water a little, then add a teaspoon of honey per cup of water and drink.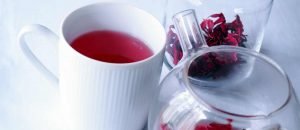 6- Drink sour tea
The high concentration of vitamin C in this plant makes it an effective treatment for coughs and colds. One cup of this plant contains 46.3 mg of vitamin C.
ingredients:
A cup of water
Two tablespoons dried red tea flowers
How to prepare and how to use:
Put sour tea flowers in boiling water for a while, strain it through a strainer, and drink it with a slice of lemon or a little honey.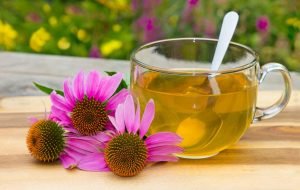 7- Echinacea drink
The most common natural remedy for respiratory infections is echinacea. Cough drops, pharmacy syrups, and other cough medicines also contain this ingredient. Cold coughs can be reduced in length and severity with echinacea. According to research, echinacea can relieve congestion by reducing dry cough and moisturizing the airways.
ingredients:
1-2 teaspoons of echinacea flowers
A cup of water
How to prepare and how to use:
First, boil water, add echinacea blossoms, wait for 5-10 minutes, and then strain the tea and drink.
8- Drink green tea
Green tea contains varying amounts of caffeine and is rich in antioxidants. Green tea contains the antioxidant epigallocatechin gallate, which reduces inflammation and coughing.
ingredients:
A teaspoon of green tea leaves
A cup of water
How to prepare and how to use:
You should first boil water, add green tea leaves to it, and after 5-10 minutes, strain it and drink it.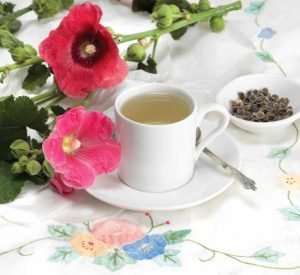 10- Hollyhocks root tea
Hollyhocks root tea contains a high amount of mucilage, which is similar to elm. It is the right choice for relieving dry cough, and it can also help reduce pain and acid reflux caused by colds or digestive problems.
ingredients:
A teaspoon of Hollyhocks root powder
A cup of water
How to prepare and how to use:
First, boil water and add marshmallow root powder to it, wait for 3-5 minutes, then strain it and drink.
11- Peppermint
Another standard treatment for sore throats and coughs is peppermint. Peppermint's aroma helps to open the airways, treat respiratory infections, reduce inflammation, and relieve coughing. Peppermint oil is recommended for aromatherapy by the Food and Drug Administration.
ingredients:
A handful of fresh peppermint leaves
A cup of water
How to prepare and how to use:
Boil the water, add the peppermint leaves, wait for 5 minutes, and then remove it from the heat. Wrap a towel around your head and neck and inhale the peppermint scent deeply for 5-10 minutes. This steam's aroma will soothe the throat mucosa, relieve chest congestion, and reduce coughing.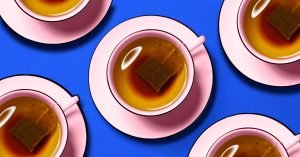 Delicious teas to fight cough
Consult a health care professional if you have a severe cough that makes it difficult to breathe.
You may be able to relieve some of your symptoms with herbal remedies, but you may need a doctor's medication to treat more severe infections.
You can strengthen your body and fight dry cough by drinking herbal teas for minor coughs and common colds.
Drinking plenty of fluids is one of the best things you can do to strengthen your immune system.
Drinking herbal teas and relaxing will also help you recover.
Take a hot shower and drink a cup of hot tea to help open your airways.
Also Read:
Herbal Treatment Of Purulent Sore Throat At Home
What Is The Flu? Symptoms, Treatment, And Effectiveness Of Vaccine