A man's beard affects his self-confidence greatly. Are you tired of the roughness of your beard and mustache? Learn how to soften a beard and mustache with us.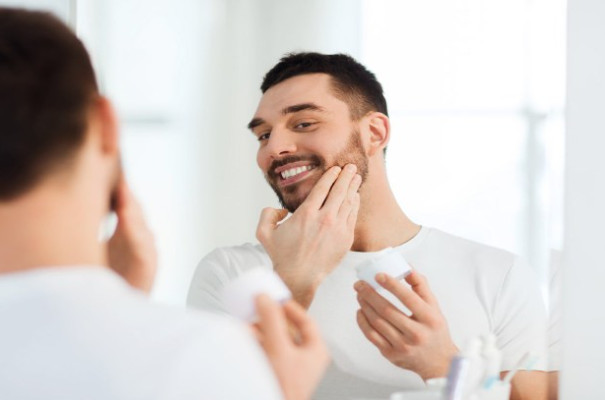 What causes the beard to become dry and rough?
Cleaning that is not done properly
The beard is more susceptible to pollution and dust during the day, so it should be cleaned regularly. Having a dirty beard does not mean it is unhealthy, but it makes you look unattractive.
Ambient temperature is low
Winter has a negative effect on men's beards and makes them dry. Use beard moisturizing oils regularly in low temperatures and cover your beard with a neck scarf.
Lack of hydration
Dehydration causes your beard and skin to become dry, making your face look tired. Drink plenty of water.
Water hardness
Mineral salts are abundant in this type of water. Washing your beard with shampoo or soap and hard water dries it out. Utilize a water filter and shampoo and beard soap as much as possible to remove the hardness.
Corrections that are incorrect
Your hair will become rough and split if you use the wrong scissors to shave your face. Men's beards become dry and coarse due to this issue. Enhance the quality of your trimming by using the right trimming tools.
Oil for beards
Beard oil is one of the most common ways to soften a beard. The facial hair of men is coarser than the hair on their heads. If your beard feels dry and rough, it is a sign of dehydration. Beard oil moisturizes, softens, softens, and prevents dandruff and itching in men's beards. After showering, you should use beard oil.
Balm for the beard
Beard balm thickens the texture of men's beards, and by using it regularly, you will notice an increase in moisture. All types of short and long beard models can use this product.
Wax for beards
Beeswax and oils in this product keep the beard moist. It increases hair health and softness and prevents hair loss in the beard and mustache. Beard wax can be used safely by men with long and thick beards.
Shampoo and soap for beards
Bacteria and fungi cannot penetrate the beard if it is regularly cleaned. You can clean your beard and mustache with a variety of beard shampoos and soaps. The purpose of these special detergents is to strengthen, hydrate, soften, and smooth the beard. Keep your beard clean every day.
Conditioner for the beard
Providing water to the cuticle of the hair softens it and prevents frizz and tangles of the beard to a great extent. You can use a beard conditioner three times a week for better results.
Oils derived from nature
Essential oils, such as eucalyptus oil, have antimicrobial and anti-inflammatory properties and reduce dandruff. Additionally, these oils hydrate the beard and soften it. Using essential oils alone on your skin will irritate it; it is better to combine them with carrier oils.
Vaseline
Beards are moisturized with Vaseline. When your beard hairs feel dry and rough, massage them with Vaseline.
Diet that is healthy
Diet and vitamins have an amazing effect on hair health. The brittleness of your hair will gradually decrease if you eat enough protein.
Beard grooming
To prevent split ends and tangles, comb the beard and mustache regularly and cut them a little short with scissors.
Beard and body hydration on a regular basis
Your beard will become dry and rough if you expose it to the sun every day. Drink 8 glasses of water a day and use beard oils to hydrate your beard.
Last but not least
With the help of these methods, you can increase your self-confidence and attractiveness by softening your beard. You can also share this article with your friends if you liked it.