If you do not care about your appearance and do not reach yourself, the aging process will proceed much faster than necessary. Still, these henna masks can increase the freshness and rejuvenation of the skin and greatly reduce the aging process.
Women are constantly looking at the wrinkles of their face with age and want to look younger and more beautiful, but you can not fight nature because, with age, the skin's epidermis becomes thinner and its elasticity. Loses and their disappearance causes wrinkles.
Some health benefits of using henna:
Eliminate inflammation
Eliminates fungal skin diseases
Antibacterial properties
It helps cleanse and whiten skin
Nourishes the skin
Completely natural and environmentally friendly products
It helps reduce the aging process of the skin
It helps reduce acne and pimples
Helps eliminate blackheads
Balances and lubricates very oily skin
Even if you do not have such a problem on your skin, you can use the henna mask for prevention or as a face tonic, and before using any mask, you should first prepare your skin step by step.
Massage your face for 15 minutes, then massage the skin and apply soap on your skin.
Then wash the foam and apply the mask to your wet skin.
This preliminary step helps to moisturize the skin and increase the absorption of the mask and eliminate possible allergies to it.
The skin's pores are opened by incense, and the accumulated deposits and fats are easily removed.
Hot incense also increases blood circulation and promotes the normal functioning of the sebaceous glands.
Traditional henna masks for facial skin:
This section will introduce you to the most famous masks that can deal with skin problems in any skin type, but you should pay attention to the following points before that. First, be sure to use colorless henna in all cases.
Cleanses and shrinks skin pores
Pour the powdered henna in water for 30 minutes, add a little protein powder to it, apply the mask on your face, and wait until the skin is completely dry and finally wash off with cold water.
Soothe the skin with a henna mask
Pour a tablespoon of henna leaves in boiling water, and after 1 hour, add one teaspoon of jojoba oil. Put the mask on your face for 20 minutes, and then wash off with warm water.
Use as toner
Pour two tablespoons of henna in warm water and create a creamy texture; then, after cooling, apply it on your face, and after washing, use a strengthening mask.
General and excellent cleansing of facial skin
Mix equal amounts of henna and white soil and knead with a little water, then apply the colorless henna mask on the face and first with warm water and then with cold water and after each wash, apply the cream on your face.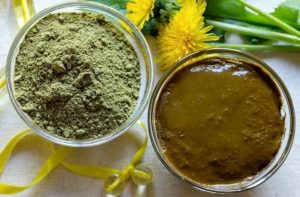 Henna face mask for different skin types:
Henna mask suitable for dry skin
Elements:
Henna
Acid cream
Vitamin A
Water
Preparation method:
Combine all of the above; you can also add a little olive oil for more effectiveness.
Henna and yogurt mask for oily skin:
Elements:
Dry henna
Honey
Hot water
Kefir
yogurt
Preparation method:
This mask is the best type for bedtime. Combine one tablespoon of dried henna with 15 ml of honey and apply to your skin. Pour colorless henna leaves in hot water and kefir and mix with yogurt to make a newer mask.
Henna mask for natural skin
Elements:
Natural henna
the banana
Acid cream
Yolk
Preparation method:
This mask smells great; combine 1.5 tablespoons of natural henna with 20 ml of acidic cream, one egg yolk, and a little banana pulp, rub on your face for 20 to 30 minutes, and then wash off with warm water.
Fix skin problems with a henna face mask
There are many guidelines for keeping your skin young. The henna mask has a rejuvenating effect on the face and is used to eliminate skin imperfections.
Hormonal imbalance in adults is one factor that affects their facial skin and causes problems such as acne, oily pores, and dark spots on the skin. In these cases, you should mix a little henna with boiling water and put it on the skin for 15 to 20 minutes until the mask is on the skin to dry completely.
During this time, massage your skin for a few minutes, rinse the mask with warm water, apply cold water to it, and then apply a strengthening cream, and after such a mask, expose yourself as much as possible ultraviolet rays. Please do not wear it, so it is better to use this mask when sleeping.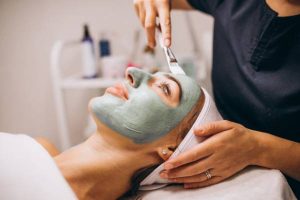 Cosmetic cleanser
This mask helps you to clean the pores of the skin well. In this method, you should mix one tablespoon of henna powder with one teaspoon of clay and use the resulting color for subcutaneous types:
White or green for oily skin
Red color for dry and sensitive skin
Blue for inflamed skin
Anti-inflammatory effect
Elements:
henna
Hot water
Essential oils such as rosemary or tea tree oil
Preparation method:
Facial inflammation like acne disappears, and mix a little henna with hot water and add a few drops of essential oil to it, and after 15 minutes, apply a thick layer of it on your skin for an hour.
fight skin pigments
Elements:
Gelatin
Hot water
Cucumber
Chamomile brewed
Preparation method:
For colored spots on the face, you should use a whitening mask. Dissolve one teaspoon of gelatin in hot water and add two tablespoons of chopped cucumber, and brew 10 ml of chamomile, then hold it on your face for a few minutes and watch it after washing.