Negative energy can easily affect everyone. Negative people constantly complain about life, behave badly, and may kill you with negative emotions.
These people's energy affects our thoughts and actions, so we must avoid negative energy sources to be more successful. In contrast, some positive people always behave significantly and have learned how to deal with negative energy. To be successful, you must also use the work presented in this section and get to know the positive people to eliminate the negative energy.
Avoid negative energies with these methods:
Saying the word no
The words no and yes are two powerful words that determine how to use them in life. So try to say "no" or "yes" promptly and not use them immediately after requesting. Positive people prefer their priorities to others, and because of this, they sometimes respond negatively to the requests of others.
Not caring about the approval of others
If you want to feel good and be a happy person, do not let the negative opinions of others affect you.
They are not afraid to criticize others and not base their opinions on them, but they use critics as credible and good indicators. There are many things in your mind to move towards success that do not require the approval of others.
Create inner happiness
External motivations are not the basis of happy people because if external motivations disappear, their happiness disappears, and their good spirits disappear. So happy people are always looking for internal sources of positive energy and focus on their minds.
Practice positive thinking
Your thoughts can influence your actions, so you will not have a bright future if you are negative. Positive people do not believe in excuses that come to mind, and they succeed by thinking positively and finding the positive side of any problem.
Reasons for confidence
Negative thoughts are always an obstacle to success, so never let negative thoughts upset you. Sometimes people may want to hurt you, but that confidence will be more important and effective than anything else until you gain that confidence. There are many reasons for self-confidence, even when you feel completely helpless and worthless.
Cut ties with negative people
The environment affects you a lot. If you spend time with positive people, you can be sure that their positive attitude will spread to you, and if you associate with people who constantly complain, you can hardly get rid of negative thoughts.
Responsibility
Positive people take responsibility for their own lives. They do not blame the successes and failures that occur in their lives on others and external factors, and these events are always considered a trace of their thoughts and actions. They always focus on what is available to improve the current situation and seek to develop and gain new experiences instead of being frustrated by external factors.
Thought control
The human mind can lose focus due to external factors. If positive people do not control their thoughts, they can not control their actions and behavior; they seek to learn and practice mind control techniques.
Take time to rest
Positive people sometimes lower their goals and ambitions and move more slowly instead of trying to be great. In this way, they prevent the production of negative energy. These people sometimes take a step back to move more.
exercise regularly
Regular exercise triggers the release of endorphins in the body and "feel good." So exercise regularly to reduce your stress and increase your happiness. If you ignore the needs of your body, harmful consequences await you.
Spending time in nature
Happy and positive people spend their time in nature because nature cleanses the mind and calms the body. This will be very effective for the flow of new energy in you.
Avoid extra costs
Shopping too much is an unhealthy behavior that positive people avoid because they like to spend their time and money on discoveries in the world and create memories instead.
Although excessive shopping can make you feel good, it is an unhealthy behavior that positive people avoid at all costs in the long run. They prefer to spend their time and money on discoveries in the world and creating great memories.
Accept failure
The only way to learn and think positive is to accept failure. Instead of giving up, they try to get up and regain their great position when they fall. When they fail and create negative emotions, they believe that these things are transient and disappear quickly. They cultivate positive thoughts to accelerate this process.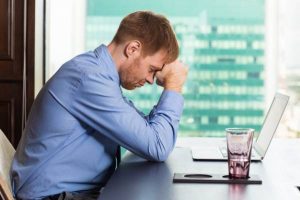 The solution to any problem
Sometimes in our lives, we doubt our ability to solve problems. Positive people always think that there is a way to overcome problems, and they keep this belief in their minds even when the issues are at their peak, and with this belief, they can solve their problems.