The most common metabolic problem in infants is hypoglycemia in the child. Hypoglycemia in infants is usually less than 1.65 mmol / L in the first 24 hours after birth and less than 45 mg / dL (2.5 mmol / L) after that. Hyperglycemia occurs when the body's demand for glucose (a simple sugar) exceeds it.
Usually, the baby's glucose is supplied through milk. This means that the baby's blood sugar rises with each feeding, and the baby's blood sugar drops near the next meal.
Which babies are at risk for low blood sugar?
Babies who are more likely to have low blood sugar include these groups:
Babies born to diabetic mothers
Children with developmental limitations
Premature babies, especially those who are underweight from birth
Babies born under significant stress
Babies of women taking certain medications such as terbutaline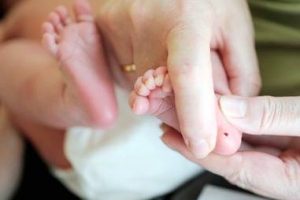 What are the symptoms of hypoglycemia in a child?
Symptoms of hypoglycemia may not be evident in infants, but the most common symptoms are:
Tremor
Bruising of the skin and lips (cyanosis)
Sudden cessation of breathing (apnea)
Low body temperature (hypothermia)
Muscle weakness
Anorexia
Immobility and energy
Convulsions
How is low blood sugar diagnosed in a baby?
A simple blood sugar test can diagnose this problem.
How is child hypoglycemia treated?
This treatment depends on your baby's age and general health and involves giving the child a rich source of glucose with immediate effect. This source may be a simple food such as sugar water or a unique formula as the primary food or even the baby. You should receive glucose by intravenous injection. After treatment, the baby's blood sugar is rechecked to ensure the blood sugar is not low.
What are the possible problems with low blood sugar in a baby?
The brain needs blood sugar to function, and a lack of blood sugar can impair the brain's ability to function, and severe or prolonged hypoglycemia can lead to seizures or severe brain damage.
How can I prevent my baby from losing blood sugar?
In many cases, there may be no way to prevent a baby's hypoglycemia, and health care providers should carefully monitor the symptoms of high-risk babies to treat them as soon as possible. Diabetic mothers should keep their blood glucose levels regularly during pregnancy, which may help reduce the risk of low blood sugar in the baby.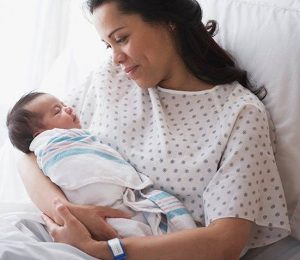 Should I breastfeed a baby with hypoglycemia?
Some mothers, in the face of hypoglycemia, think that they should stop breastfeeding. While lowering blood sugar levels in the baby is not related to breast milk.
When should I contact my baby care provider?
As soon as you see signs of hypoglycemia in your child, contact your healthcare provider and give your child some sugar water if recommended.
Key points about lowering your baby's blood sugar:
Hypoglycemia is a disease in which blood glucose levels are below average.
If the baby's mother has diabetes or is premature or older than usual, she is at risk.
If your child has symptoms of hypoglycemia, give him or her sugar water.
Before going to the health center to examine your child, keep the following points in mind:
Know the reason for the visit and what you want to happen.
Write your questions before referring.
When visiting, write the name of any diagnosis, new medication, treatment, test, and further instructions.
Know the reason for prescribing any new medication or treatment and how to help the child and its side effects.
Ask: Can your child be treated with other methods?
Understand why an experiment or method is recommended and what the results might mean.
If another appointment is scheduled for your child, write down the date, time, and purpose of the work.
Learn how to contact your baby care provider after office hours. This is important because your child may be ill, and you may have additional questions or need counseling.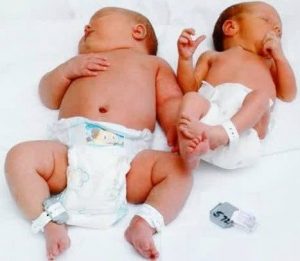 Caring for a child with hypoglycemia:
Be aware of the symptoms of hypoglycemia in infants
 Get help from your doctor if your child is not eating well.
The baby should be kept warm so use warm clothing. Babies catch colds quickly during this period of development. Colds cause a blood sugar reaction. If your baby's body temperature is below average, warm him up as soon as possible. Wear a hat and warm clothes. Replace wet clothes with warm, dry clothes.
Breastfeeding diabetic mothers should monitor their baby's blood sugar very carefully and contact your doctor if you notice any signs of high blood sugar.