Using anti-spot creams is one of the most effective ways to treat facial blemishes. In addition to lightening facial scars, many anti-spot creams also have therapeutic properties and lighten skin tone by one to two degrees.
One of the most common skin injuries is sunburn, aging, pregnancy, or pimples. You can greatly reduce facial blemishes by using a variety of anti-spot creams.
In addition to brightening properties, anti-spot creams also have therapeutic properties and restore the clarity and radiance of the skin to a great extent. Using anti-spot creams, in addition to removing old skin blemishes, you can also prevent new skin blemishes.
In addition to lightening skin blemishes, using anti-spot creams brightens your skin by one to two degrees. However, the result of using anti-spot creams is not seen immediately; the process of repairing and regenerating the skin to reduce blemishes is a bit time-consuming and requires patience and continuous use of the cream.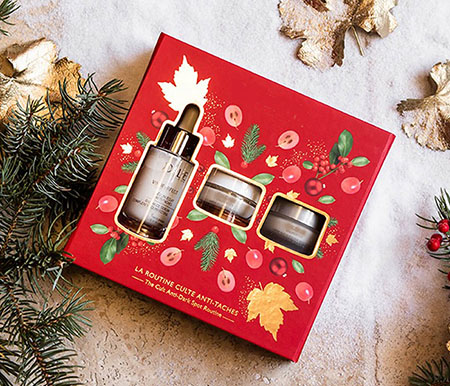 What is an anti-stain cream?
In the composition of anti-spot creams, derivatives of vitamin C and hydroquinone are used in different concentrations. Their application on the skin reduces the production of melanin and restores the skin's natural color, due to which the spots on the skin disappear.
The stronger type of anti-spot creams has a higher hydroquinone concentration, which can have a whitening effect and make the skin somewhat lighter. However, you must make sure that the hydroquinone concentration is below 4%. Otherwise, there is a possibility of burns on the skin and more spots.
In the formulation of anti-spot creams, niacinamide, berry extract, licorice extract, arbutin, and other compounds to coordinate skin color and prevent melanin production, pain makes the skin appear brighter and happier.
Anti-spot creams made with plant extracts can penetrate deep into the skin, repair and rejuvenate the skin and make the skin clear. Even people who do not have facial blemishes can use these creams to brighten and clear their skin.
The presence of vitamins and nutrients in some lightening creams can prevent wrinkles and premature aging by providing the necessary ingredients for the skin and keep the skin fresh and fresh for a long time.
A variety of anti-spot creams and brighteners make your mark with a double arrow, fade facial blemishes, and lighten the skin's overall color. Especially if your skin is darkened by sunburn, anti-spot and brightening cream are the best option.
Which stains can be treated with anti-stain cream?
In cases where your skin blemishes are deep, it is necessary to use a strong anti-blemish cream that a doctor should prescribe. Deep spots on the skin are usually gray and bluish and require a strong anti-spot cream. Surface stains are generally lighter and brown.
You can use anti-spot cream to lighten the color of your skin one to two degrees. Melasma spots that appear in gray, red, and brown colors are eliminated with continuous and long-term use of anti-spot creams.
You can treat spots caused by prolonged exposure to the sun. Congenital freckles caused by sun exposure can be alleviated.
You can get rid of pimples that appear in red and brown. In addition, age spots, known as age spots, can be lightened with anti-spot cream.
Benefits of using anti-stain cream
In addition to removing blemishes on the face and preventing the formation of new scars, anti-stain creams can have the following benefits for you.
– Lightens dark skin
– No side effects and no return of stains
– The healing process without reddening the skin
– Fresh and fresh skin without losing weight
– Improve oxygenation and make the skin clearer
– Increases energy, rejuvenates, and rejuvenates the skin
How to use anti-stain creams:
Before using anti-spot creams, wash your skin and remove cosmetics from your face.
Sometimes your doctor will prescribe special toners and exfoliators depending on your condition that you should use before applying the anti-spot cream.
After the anti-stain cream, you can use lightening creams or firming serums, or moisturizing creams for your daily tasks. If you use anti-acne creams, it is better to use them before anti-spot cream.
The use of anti-spot creams should be used continuously for at least 2-3 months in the morning and night to give you the best results. Be sure to use strong sunscreen and renew the sunscreen every 2 hours. Otherwise, the blemishes on the face will get worse.