Infidelity is always a very painful issue, and it is not easy for a couple to stay after infidelity. Infidelity can greatly damage your marriage and break your family. If you go to family courts, you will see how widespread the harm of infidelity is.
We all get married with hope and have a love life together in the future, but when we realize our spouse is unfaithful, we can not stand it and choose the simplest possible way, separation. But sometimes, some couples prefer to rebuild their lives after infidelity and even make their relationship stronger than before, instead of separating from each other. If you feel you can get over your spouse's infidelity, read these important tips to know how to deal with your spouse after an affair.
When you realize your spouse's secret relationship, fear, confusion, mental and physical suffering permeates your whole being, putting you in a dark and ambiguous state and dramatically changing your life. What should you do after realizing that your spouse is not cheating? And what should you not do?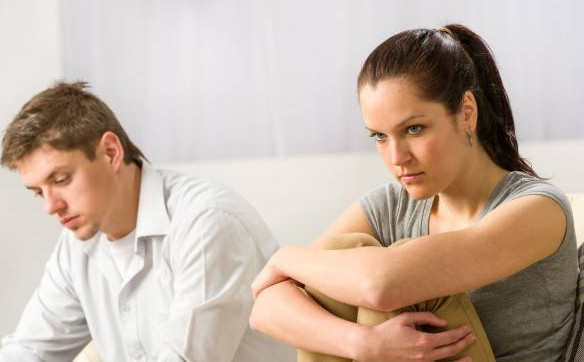 What should I do after my wife betrays me?
1- When you find out about your spouse's secret relationship, in addition to mental problems, you have physical issues such as one nausea and vomiting, diarrhea, sleep problems, sensory disorders, and anorexia. In these cases, you should be more careful.
2- You should not react quickly and separate from your spouse. You need to think about this first and take the time to think and decide, and not focus all your thoughts on your spouse's infidelity, but consider other issues as well.
3 – Spend some time watching funny TV movies and spend time with people who bring laughter to your lips because life is still going on and laughing is normal and a sign of health.
4- To fight against the injuries inflicted on you, have enough rest, eat healthy food, exercise and enjoy it, and generally balance your life and go according to plan.
5- When you become aware of your spouse's infidelity, you will experience various emotions such as anger, suspicion, confusion, fear, pain, depression, and anxiety, which are perfectly normal.
6- If your spouse has betrayed you and you are very upset, cry, and you can listen to a sad song to scream.
7- Write down your thoughts and feelings that come to you at this time.
8- When you face your spouse's infidelity, do not look for the culprit, it will only waste your time, and the essence of the story will not change.
9- If you experience anger, physical reactions, and shouting about small things, you should know that your mental state is disturbed and see a doctor.
10- Do not hide your trauma from your children, but do not explain your spouse's infidelity details to them and tell them that you will get better over time.
11- Think right and be realistic. If separation is your last resort, you should consider income, initial capital to meet your financial needs, and housing status, and then move on.
12- Talk to your spouse about this issue and ask them all your questions to find out what they thought about you at the moment of infidelity and did they think about you at all?
13- Do not solve your problem alone and for consultation, be sure to refer to a good counselor and decide for your life with his help.
14- If you have forgiven your spouse and want to have sex with them again, it is best to get tested for HIV / AIDS and other sexually transmitted diseases first and have sex until you get the test results.
15- After realizing your spouse's infidelity, do not make a hasty decision and give yourself at least one day.
16- Even after your spouse has passed away, feelings of confusion, mistrust, and anger do not disappear, and it takes time to get rid of these negative feelings.
Attention:
1- You should know that your life situation after a betrayal is different from the past, and you should try to improve your life situation.
2- You should know that life is still going on, and over time your life will get out of this mess, and it will not stay like this, so anger, rage, conflict, depression is temporary, and you have to deal with it.
3- The obvious reason for a person's unfaithfulness cannot be considered. Infidelity may be due to improper upbringing, marital problems, and so on.
4- Knowing the type of betrayal helps to understand its meaning. To understand the kind of betrayal, you need to answer these questions. Questions like whether the betrayal ends overnight or was it sex addiction? Did the betrayal happen because of life's problems? Was the treachery to end the life together?