Medical
Symptoms and treatment of acid reflux in infants
Be sure to consult your doctor if your child develops symptoms after salivation, vomiting, blood in the stool, and chronic cough. These symptoms indicate a more severe illness, such as gastroesophageal reflux disease, which causes the baby to grow poorly. Babies, like adults, suffer from gastroesophageal reflux disease, which causes them to overheat, which unfortunately recur many times. In infants, the esophagus and stomach muscles are not fully developed, so the stomach returns quickly.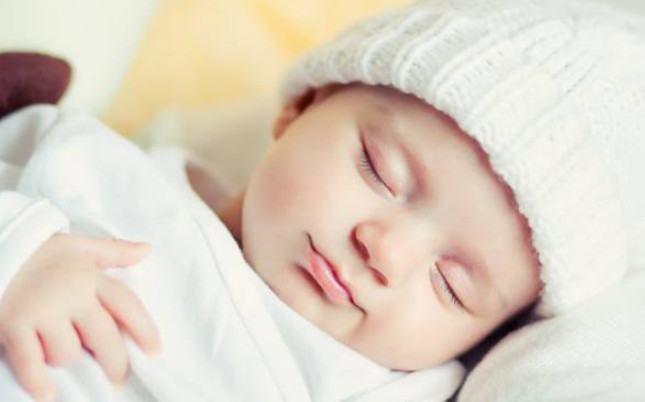 Factors that cause gastroesophageal reflux disease:
Some factors, such as preterm delivery, constant sleep, and excessive fluid intake, often increase the risk of gastroesophageal reflux disease in infants.
Causes of gastric reflux in infants:
Children with GERD become not only overly restless but also upset after eating.
You can always try some home remedies to reduce gastroesophageal reflux disease in children; in this article, we will mention ten of them.
10 home remedies for gastroesophageal reflux disease:
Having regular sleep to deal with child reflux
Children with stomach acid often have trouble sleeping. Wrong sleeping position of the baby or wrong time can make the situation worse and make the babies more restless. Lift the baby's head and place it under a blanket or small towel. When the authority is higher than the upper body, gravity does its job and prevents food from returning from the stomach to the esophagus, and you can even try the baby. Lie on your back or left side.
Avoid putting your baby to bed immediately after eating; it is best to put him in a sitting position for at least half an hour after eating.
 Massage therapy for neonatal reflux
Regular massage helps the baby's digestive system function better and breathe. Massage stimulates the vagus nerve, and this nerve in the brain is involved in controlling the digestive and respiratory systems. As growth improves, all parts of the body are affected. Massage increases the baby's ability to recognize, reduce crying and even sleep better.
Then :
Lay the baby down and apply some olive oil or warm coconut oil to the baby's tummy.
Massage the abdomen clockwise for 3 to 4 minutes.
Then, gently massage the baby's back for 2 minutes.
Finally, massage your hands and feet.
Repeat this two or three times a day.
Tip:
Be careful not to massage the baby immediately after eating.
Do some exercises for baby reflux.
To help your baby cope with gastroesophageal reflux disease, you should try some basic exercises. Exercise also helps improve digestion. Just remember not to eat half an hour before a workout.
Exercises such as cycling on foot help eliminate bloating.
For this job:
Lie the baby down, then bend the knees and hold them with your hands.
Shake his legs as if they were riding a bicycle
Do this for ten minutes several times a day.
Treatment of gastric reflux with apple cider vinegar (in consultation with a doctor)
Apple cider vinegar is a good treatment for GERD. This substance helps maintain the acidic balance of the stomach. Therefore, food is easier to digest, strengthens the immune system, and protects the child against diseases.
Pour a quarter of a teaspoon of unrefined apple cider vinegar into lukewarm water.
Please give him a few full spoons at regular intervals.
For babies over one-year-old, you can also add honey to the solution.
Treat baby reflux with coconut oil.
The anti-inflammatory properties of coconut oil help reduce inflammation caused by gastroesophageal reflux disease. This oil lubricates the digestive system and thus improves its function. The lauric acid in coconut oil protects the baby's immune system.
Add a teaspoon of coconut oil to a hot drink or cereal and give it to your child two to three times a day.
Breastfeeding mothers should eat two tablespoons of coconut oil daily.
This helps strengthen the baby's immune system.
You can also mix equal amounts of ginger oil with coconut oil and rub it on your baby's tummy several times a day for a minute.
Chamomile is helpful for gastroesophageal reflux disease
Chamomile is another excellent natural remedy for gastroesophageal reflux disease. Its soothing and anti-contractile properties help digest food and reduce pain.
Pour half a teaspoon of dried chamomile flowers in hot water.
Cover and cook for five to ten minutes, then allow cooling.
Give your baby one to two teaspoons daily, and breastfeeding mothers should drink chamomile tea two to three times a day.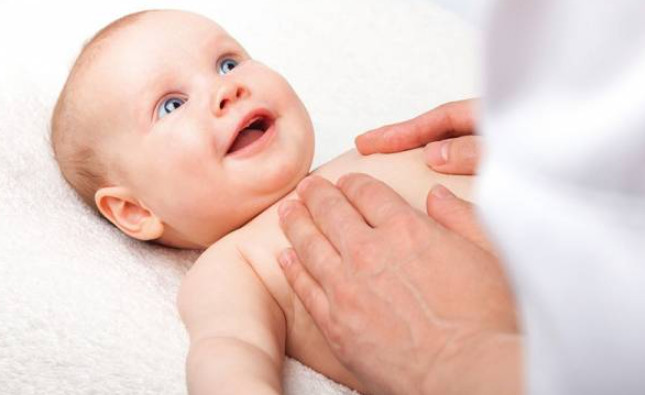 Mint and treatment of neonatal gastric reflux
The anti-contractile and soothing properties of this substance calm the gastrointestinal tract and reduce gastric reflux symptoms and reduce inflammation.
Pour two drops of peppermint oil into a tablespoon of olive oil.
Massage the baby's abdomen with these oils in a circular motion.
Do this at least twice a day. Breastfeeding mothers can drink mint tea two to three times a day or use mint capsules under a doctor's supervision.
Fennel for baby gastric reflux
If your baby's stomach pain is due to gastroesophageal reflux disease or bloating, fennel is the best treatment. Both mother and child can use this substance.
Pour a teaspoon of fennel seeds into a glass of hot water.
Let stand ten minutes.
Give the child half a teaspoon daily.
You can also add fried fennel seed powder to baby food.
Treatment of neonatal gastric reflux with cumin
Cumin is another treatment for gastroesophageal reflux disease. Its seeds stimulate the digestive system and reduce problems such as gas or acid.
Pour a teaspoon of cumin seeds into a glass of water.
Cover the glass for five to ten minutes and let it cool.
Give your child one to two teaspoons of this solution daily.
The diet of lactating mothers for gastroesophageal reflux disease
Breastfeeding mothers should be careful about their diet because it directly impacts the baby's health and development.
Avoid dairy products because the protein in them damages the baby's digestive system.
Avoid allergens such as nuts, soy, and eggs.
Avoid spicy foods, fizzy drinks, chocolate, and caffeine.
Avoid smoking and alcohol.
The mother should consume probiotic yogurt daily to strengthen her digestive system.
Drinking water while breastfeeding is essential.
Tips for treating gastric reflux:
Remember not to put your baby to sleep for 20 to 30 minutes after feeding.
Do not place the baby on the floor after feeding.
Do not give any solid food to your child without consulting your doctor.
Be careful not to overfeed your baby.
Do not expose the child to secondhand smoke.
Avoid tight clothing for the baby.
Consult a doctor if you suspect a food allergy.
Also Read:
Ketogenic diet; Everything you need to know about it
Is balloon Angioplasty for the heart dangerous?
How to diagnose coronary heart disease?