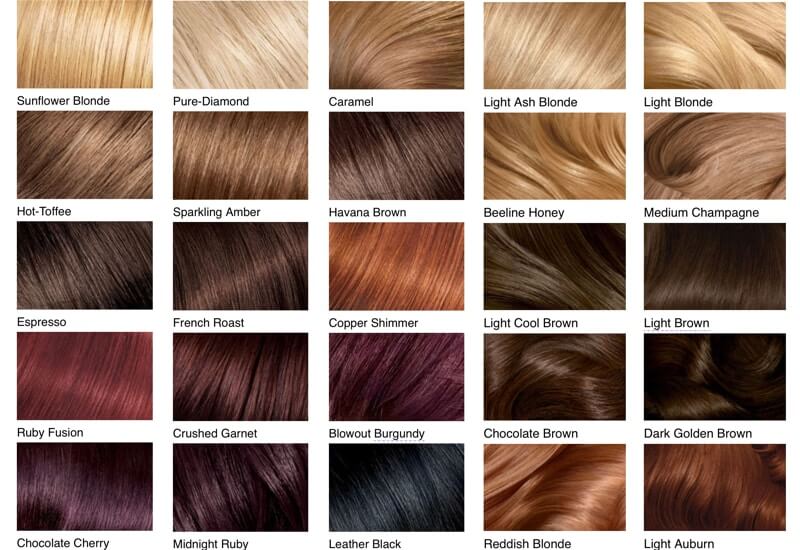 The hair color you choose can make you look older or younger than you are. So middle-aged women should be careful in choosing hair color. (A Variety Of Herbal Methods For Hair Highlight)
Hair color suitable for looking younger
Hair color has a significant effect on beauty and looking younger face. To look younger and diet and exercise, skincare, etc., it is necessary to choose the right makeup and suitable hair color.
Some hair colors make you look more beautiful, attractive, and younger than others.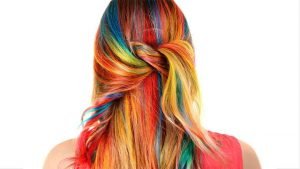 Which hair color makes you look younger?
Blonde Highlight: One of the famous Hollywood models that makes your face look attractive and less traditional is Blonde Highlight. This is the best choice for people with medium to dark skin color.
Blonde: One of the best options for women over 35 is the blonde color covering white hair. If your hair is short, make your hair blonde to look younger. For young people, blonde hair color with honey and gold tones looks better than icy blonde and gray colors. (The Vital Secret Of Beauty And Staying Young At 40 Years Old)
Light golden blonde is also ideal for light skin and shows shiny hair and less age.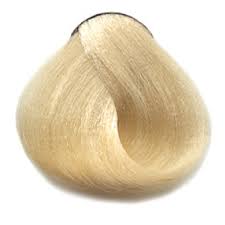 Chocolate: If your skin color is green and you want your face to look more vibrant and younger, chocolate color is right for you.
Brown: As the skin ages, it gradually loses its pigments. In this case, to enhance your beauty, make your hair brown, but it is better not to use dark brown.
Golden brown: To make your hair look several years younger, make your hair golden brown. This color is suitable for people with olive and golden skin and is compatible with tanned skin.
Black: Black color is not suitable for all women and makes some people look older, but this color is ideal for medium skin and gives a natural shine to hair, and makes them look young and fresh.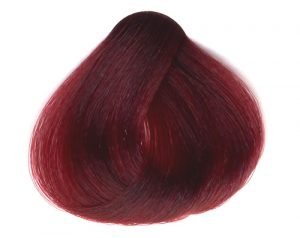 Classic red: To give freshness and youth to the face, redden your hair for once. This color is suitable for medium skin and reflects light to your skin.
Copper: To make the lines of aging on your skin look less, copper your hair color. This color is suitable for skin with warm undertones and makes the skin look good and soft.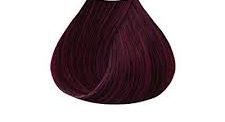 Wine: If you are a little older and want to look younger, choose a brown color with red and wine shades because this color will give you a youthful look.
Crimson : To make your tradition look less and your skin color lighter, choose a blue and crimson color.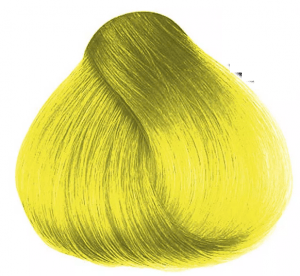 Lemon: One of the best colors that make a face look fresh, hair shiny, and ageless is a lemon color that makes a face lively and open and makes you attractive.
Note the following:
Too much darkening of the hair removes all the freshness and youth from your face.
A lifeless pale hair that even looks like white hair makes you look older.
Contrasting highlights make your hair look frozen, and you look older, so use one or two degrees lighter highlights for your hair.
If your skin is very light, do not dye your hair black because black color makes wrinkles and facial lines more visible.
The color will only make you look younger if you look natural.
Use silver and gray highlights to make your facial wrinkles less visible in your color.
Lighten natural hair color with cinnamon
Cinnamon makes hair soft and beautiful; apply this rich spice to your hair in a simple way to make it's color a few degrees lighter.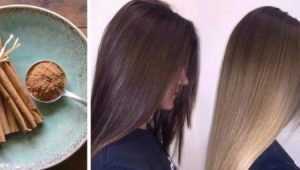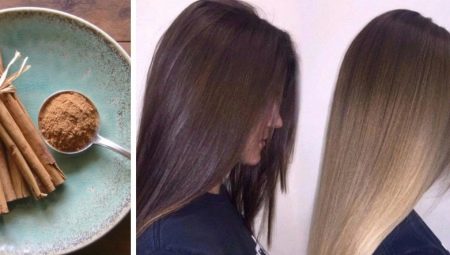 Lighten your hair with cinnamon:
Do you want to highlight your hair or lighten it entirely, but often do not do so due to hair damage? As you know, continually lightening hair with chemicals causes hair loss and breakage. Still, cinnamon is a natural and magical product for lightening hair that you can use without worry.
First of all, we must say that this method has no harm, does not make the hair rough and does not cause hair loss, but makes it soft and shiny because it is a natural product, it does not cause very severe changes, and it is easy to use.
Natural way to lighten hair with cinnamon:
Combine some cinnamon with water to make a paste.
Add some emollient to it and put it on the mask.
Apply this mixture on the whole hair and put a unique color cap on your head.
Wash your hair after 6 hours and enjoy your bright and shiny hair.
Lightening dark hair with cinnamon and henna: Dandruff is treated with these herbal ingredients, and the hair achieves significant health and shine. This is a practical method to have brown hair with light highlights.
Combine one tablespoon cinnamon powder with a cup of water and three tablespoons henna powder and let the mixture stand at room temperature for 12 hours to be ready for use.
Your natural color is ready; the hair color should remain on your hair for 3 to 4 hours to achieve the desired color; rinse your hair thoroughly after the appropriate time.
Also read:
Quick ways to reduce acne and pimples on the face