Nutrition
It's all about the properties, benefits, and harms of green tea
The properties of green tea are so many that in one phrase, it can be described as a cure for all diseases and a way to beauty and fitness. Green tea is a type of tea obtained from the fresh buds and petals of the tea plant. In the production process of this tea, very little oxidation occurs. There are different types of green tea, including Chinese and Japanese, which. We will talk about its properties and benefits, as well as its possible side effects.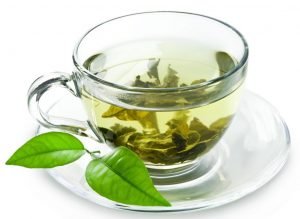 Properties of green tea:
 Cancer prevention:
Drinking this tea is considered a factor in preventing cancer because the amount of antioxidants in it is 100 times more effective than vitamin C and 25 times more effective than vitamin E (note that vitamins C and E are two critical antioxidants).
Youth and beauty:
The main reason for the anti-aging of this tea is the presence of significant amounts of antioxidants, especially antioxidants that effectively maintain freshness and youth. Antioxidants are one of the most critical factors in maintaining the body's cells' health and vitality by delaying the onset of cell aging.
Weight Loss:
If you decide to say goodbye to obesity and overweight with this tea, you should consider consuming it during the day and avoid consuming this herbal drink without a plan.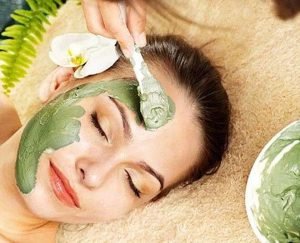 Skin and green tea:
The antioxidants in this tea protect skin cells from damage, primarily free radicals that can cause cancer and sagging skin. This tea prevents cancer, sagging, and wrinkles, especially facial skin.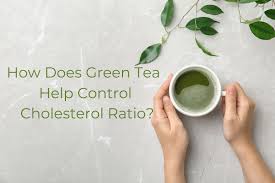 Cholesterol-lowering:
Another positive effect of green tea is a significant reduction in blood cholesterol levels. You should know that this tea reduces bad cholesterol, increases good cholesterol, balances the body's cholesterol level, and increases acceptable cholesterol levels. It gives but also prevents heart attacks and other cardiovascular diseases.
Oral problems:
Drinking this tea can complete the mouth and teeth' health, and green tea eliminates bad breath by eliminating harmful bacteria. In ancient China, this tea was used as a mouthwash before formal occasions and parties.
Strengthen bones and joints:
The high percentage of fluoride in this tea is the main reason for its positive effect on bones, so the high percentage of fluoride in this tea can protect bones and teeth from damage, especially caries. Experts recommend this tea to reduce the risk of rheumatoid arthritis caused by destructive enzymes' activity and joint cartilage destruction.
Alzheimer's prevention:
It is worth noting that green tea stimulates and activates brain cells, especially memory cells. On the other hand, this tea reduces the amount of "acetylcholine" in brain cells, resulting in brain cell damage and disease.
Treatment of liver disease:
Drinking green tea eliminates free radicals created by fats in the liver, and this positive function prevents liver disease progression, especially liver cancer.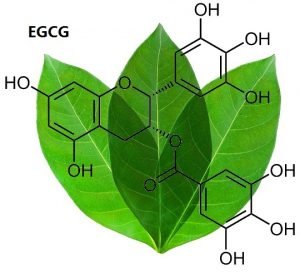 Other properties and benefits of green tea can be said:
This tea prevents high blood pressure by controlling the function and protecting the arteries' walls' structure.
The catechins in green tea kill food poisoning bacteria or toxins produced by these bacteria.
Although some researchers recommend drinking green tea for the elderly, this tea lowers blood sugar, but others believe that drinking this tea at a young age helps control blood sugar levels before reaching old age.
Vitamin C in green tea strengthens the immune system and makes the body resistant to various diseases, mainly seasonal diseases such as colds and flu in winter, diarrhea and vomiting in summer, and allergies in autumn. In ancient China, this tea was prescribed to people who were always sick.
If we moisturize the desired area with green tea and wait for it to dry, and repeat this process three times a day, the wound healing process will be accelerated.
This tea has sedative properties and can relieve tension, depression, stress, and excitement.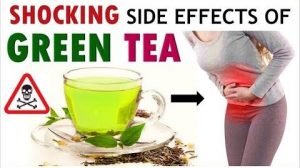 Disadvantages of green tea:
Due to its caffeine content, it prevents the absorption of minerals, especially iron.
Pregnant, lactating women, people with nervous disorders, and those with irregular heartbeats should not overdose.
Like black tea with food, consuming this tea reduces zinc, iron, and calcium absorption.
Excessive consumption of this tea can cause excessive water excretion from the body and dry stools, and constipation.
Excessive caffeine consumption in this tea and its extracts can cause anger, insomnia, and restlessness. People with high blood pressure should not use it, and people with migraines should take small doses.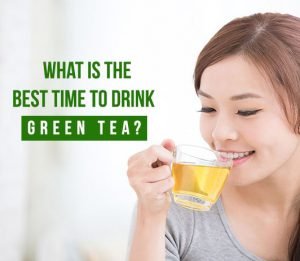 Good time to drink green tea:
The best time to drink green tea to lose weight is 2 hours after a meal. In this way, in addition to using the healing properties of tea for weight loss, you do not interfere with the absorption of iron because this tea, like black tea, reduces the absorption of iron in food.
An appropriate amount of green tea per day:
You should note that drinking 3 to 4 cups of this tea can help you lose weight during the day. It is a misconception that drinking too much of this tea can increase the number of calories burned in the body because by drinking more Too much green tea during the day, the body not only suffers from irritability of the nerve endings but also suffers from dehydration and electrolytes, so since you have to take the necessary precautions in drinking regular tea, it is highly recommended that Do not drink tea.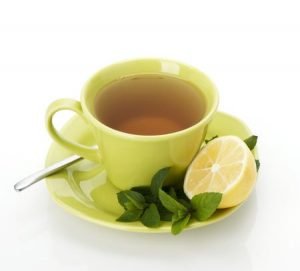 How to prepare green tea with lemon and ginger:
Bring water to a boil and turn off a few minutes before boiling and pour the green tea leaves; Mix lemon juice and a teaspoon of grated ginger and let it sit for 15 minutes, and enjoy.
Also Read:
What Is Intestinal Obstruction, And How Is It Treated?
Winter Snacks And The Best Food For The Cold Season
Learn About The 22 Wonderful Properties Of Raspberries