You do not have to wait for the scheduled time or date for a cesarean to prepare what you plan to take to the hospital. At 32 weeks, prepare what you need for your baby. When you are between 32 and 36 weeks pregnant, it is good to pack your bags with the equipment you need to give birth in a hospital.
If the baby decides to increase its birth speed, it is better not to be surprised. Items that you should take to the hospital include items for yourself, your spouse, or someone accompanying you during your hospital stay and things that your child needs for the first day of life.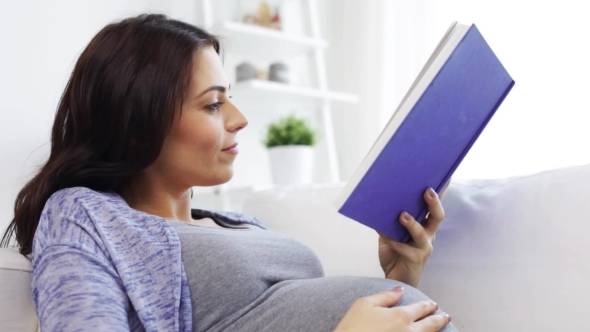 Take out the app and make a list, see how many bags or suitcases you need. Arrange everything and make sure everything is clean and ready.
What do you need to go to the hospital?
If everything is normal, you will not be hospitalized for more than 2 days. So your first point is to choose the number of clothes.
Documents
Make a folder with your essential documents, including ID card, medical insurance, latest medical examinations, and hospital records.
Clothing
Take out the shirt or clothes you are comfortable with. The best option is clothes that have a button on the front. Prepare a set of clothes for the day you want to leave the hospital.
Consider a bra that is one or two sizes larger than your usual size. If you want to breastfeed your baby, use a breastfeeding bra. Even if you breastfeed her with a bottle, the breast will be filled with milk, so you should not use a tight bra.
Be careful not to wear plastic pants and baggy pants, especially if you have had a cesarean section.
You do not need more than one pair of shoes to get to the hospital. You can wear the same clothes and go home.
Sanitary towels
Whether you have a standard delivery or a cesarean section, you will have a lot of bleeding after delivery. It is essential to bring a pack of sanitary towels. After washing, take a towel and dry yourself.
Personal care products
Although some hospitals offer these types of products, you may prefer to use them yourself if you like toothbrushes, brushes, shampoos, conditioners, moisturizers, lip balms.
Personal second-hand equipment
If you have glasses or lenses, do not forget to bring them with you. Also, pick up your phone and charger. If you wish, you can take a notebook and pen to take notes about the child.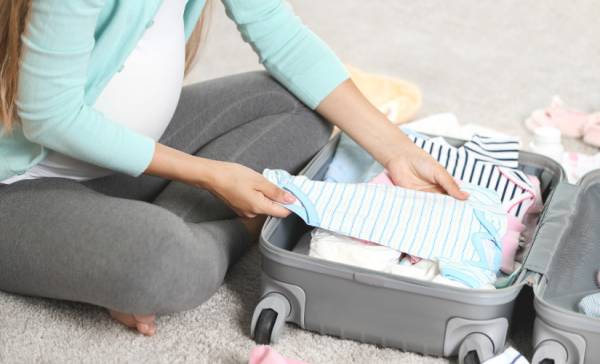 Things that help you feel better
If you are preparing for standard delivery, take what you plan to use during the delivery: pillows, music, massage oils, books, or something to read while waiting.
Clothing
Change two sets of clothes every day. Your bed is ideal while you are in the hospital. To leave the hospital, it is better to cover the child with clothes that, if desired, attach the child to the car seat.
It is essential to choose one or two hats, socks, and blankets for use during your hospital stay. You can also change the towel or mattress and put it on the bed when changing diapers.
Baby diapers
If you will be in the hospital for three days, get 6 to 8 diapers a day. Give the baby a diaper pack with the baby's name on it.
Hospital delivery equipment for you
The companion must have a camera for photography or filming to photograph the baby or record its birth. If you are going to have a standard delivery and give birth in a hospital pool, it is essential to get the right clothes.
It is essential to have cash with you to spend when needed. It is also a good idea to bring a bag of healthy snacks with you and yourself. Waiting moments can increase appetite, and food in hospitals is not very good.
Keep the bags in front of your eyes as you prepare the bags for the hospital. In case of emergency, anyone can help you get what you need.