Medical
Why do we get more joint pain in winter?
You have probably experienced some burning or pain in your joints on cold days in the winter. Joint pain in winter is usually present in most people, and you have also seen many people who complain of increased joint pain in the cold months of the year. This pain is more common, especially if they suffer from osteoarthritis, chronic pain, or injury.
Causes of joint pain in winter can be identified. Existing studies show that psychological factors and physical activity play a vital role. You need to look at the overall picture of your body and have a clearer idea of ​​why moisture and cold cause joint pain more than before.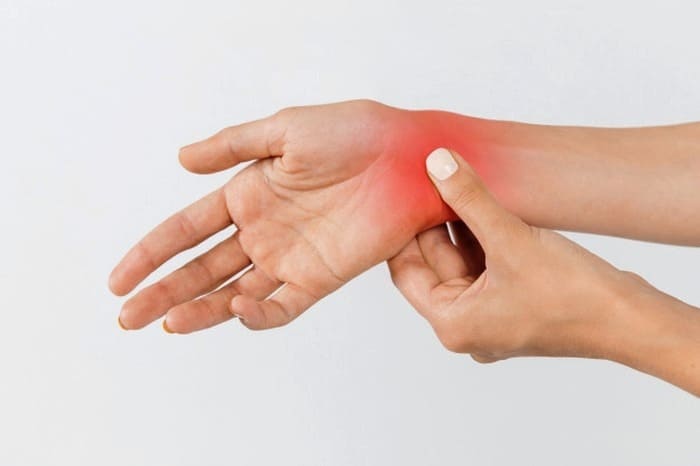 Cause of joint pain in cold and winter
Suppose we want to explain the reason for this increase and pain. In that case, we must say that being in a warm environment releases more energy and opens the muscles and arteries of the body, which increases metabolism and leads to It relieves and reduction. From pain. Becomes. Other causes of pain include:
Changes in atmospheric pressure
Winter causes many changes in the atmosphere, and you can feel it in your bones, tendons, muscles, joints, and body tissues. And as a result, your mood changes during the cold and wet seasons. These effects may increase the sensitivity in your body, especially if you have an old or new wound on your body.
Studies conducted in 2019 have concluded that lowering blood pressure, which usually occurs in winter, can increase pain and discomfort in the body. Changes in blood pressure and temperature also increase the severity of pain, especially in the knee area in people with osteoporosis.
Your joints do not have the softness of a hot season
The hips and knees, legs, ankles, hands, and shoulders have a lubricant that softens the joints and allows us to move smoothly in our bodies. As the air temperature changes, so do the amount of this liquid. Low temperatures and humidity dry out muscles and joints, resulting in greater fragility in winter and greater sensitivity to pressure.
Stress, anxiety, and depression are more.
When you are stressed, your body is under more pressure. Tension increases, especially in the joint. Winter is the most stressful time of the year. Stress is common to all people, and the cause can be different. Still, in general, the balance of life in winter is lower, especially for people with chronic diseases such as osteoarthritis. The pain you experience daily, both physically and mentally, can be rooted in your depression, and you feel like you are in a difficult situation that will never end.
What to do with joint pain?
The only way to get rid of these pains is to move. If you stay in a fixed position for a long time, such as sitting, lying down, or even standing for a long time, your joints will tighten. The movement may be painful and uncomfortable at first, but this is perfectly normal and will improve over time.
We do not mean getting up at once and walking too fast but doing everything slowly. Choose a few gentle movements such as bending and straightening the knees and elbows, shoulders, ankles, rotating the wrists, opening and closing the arms, and doing it slowly.
The initial discomfort soon heals and returns to normal when your body moves. You can also take a hot shower or use warm blankets to relieve your pain. Regular body warming is good for the joints. If you keep your body active, your joints will be in better shape in the winter.