Medical
Simple secrets that are the key to a good relationship with your spouse
According to some people, a good relationship with a spouse does not happen only in the middle of the night. A good relationship is built on mutual respect. In a good relationship, you should always respect your partner and try to create prosperity and happiness for him, and your partner should be happy in the first place. Yes, both parties indeed need time to be aware of their needs and know that in return for the love they give to their partner, they will surely receive a better and more special love for their love.
They always laugh together and always maintain the boundaries of respect for their partner and try to do everything together and not do it alone at all, except in certain circumstances that rarely happen.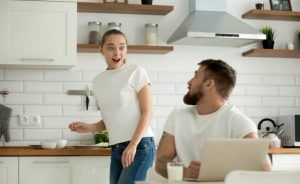 Simple secrets that are the key to a good relationship with your spouse:
Learn
You need to learn the factors that make your spouse cold and upset and not let them get upset. Remember the things your spouse likes or hates, even the smallest ones. Spend a lot of time with your partner because it helps you get acquainted with his moods, habits, interests, etc. You can get more depth from your partner or even talk to him about your wishes by asking questions. His ideas express what they say or do about them, their beliefs, personalities, feelings, etc.
Limitations
Every relationship and every person has limitations that you should not cross in any way. If you want to have a long relationship with your spouse, try to learn the limits and lines that you should not cross and not upset your spouse. Respecting each other's boundaries means respecting yourself, your spouse, and your life will last for years.
Life
Live together. Large couples have a good and deep relationship because they choose to live together. Cohabitation is a deep issue; try not to hide anything from each other, respect each other. Some people spend a lot of time at work, hobbies, and with friends and very little for their spouse. They spend time in this case, based on the above, it will bring bad results. People who have a successful relationship always respect their spouse and partner and spend a lot of time together.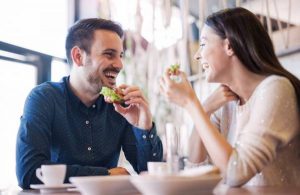 to laugh
Laughter is a miracle that makes your life happier and better and is a key element for a successful and good relationship. Couples who are happy together always laugh. Laughter often sits on your spouse's lips with jokes and silly jokes. If you find your spouse upset and depressed, bring a laugh to your lips with a silly joke.
Couples who are happy together never take themselves too seriously, not only for their spouse but also for others. By reviewing the bitter memories of their past, they do not impose a restless and negative atmosphere on each other, but laughter settles on their lips by reviewing the problems of their past lives.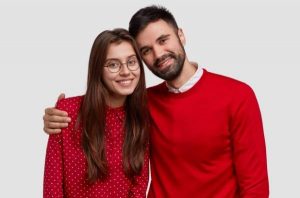 Love
The exchange of love is different in each person. People who have a good and successful life understand this and try to love their spouses. They know that the love they give to their spouse is different from others. They have learned how to love their partner so that there is no misunderstanding between them. What makes couples happy is that they understand each other in every situation and fall short in misunderstanding and forgive each other. Also, do not make small mountains out of small problems and resolve any differences between them.