Nutrition
Learn about the benefits of blueberries?
This small but useful fruit can have many health benefits; some of the benefits of Blueberries include: improving heart health, skin health, blood pressure, cancer prevention, diabetes, and also mental health!
It is also used as a flavoring in jellies, jams, flavored foods, top cakes, puddings, yogurts,  and more. The beautiful combination of sweet and sour Blueberries is a healthy treatment that tastes good.
Nutritional value of Strawberries :
A cup of fresh blueberries contains the following:
84 calories
0 grams of cholesterol
1.1 grams of protein
0.49 grams of fat
21.45 grams of carbohydrates
3.6 grams of dietary fiber
14.74 grams of total sugar
24% of vitamin C daily
5 Vitamins Vitamin B6 daily
36% of everyday vitamin K.
9 mg (mg) of calcium
0.41 mg of iron
114 mg of potassium
9 mg of magnesium
18 mg of phosphorus
1 mg of sodium
0.24 mg of zinc
9 mg of folate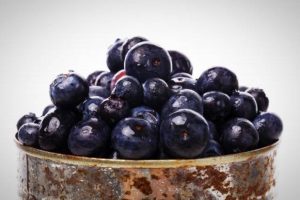 The best health benefits of blueberries:
Here are 20 benefits of blueberries for skin, hair, and health. Let's take a look at them.
Treatment of diabetes
Research has shown that diabetes has been a well-known disease over the past few decades, and one in three people has experienced its symptoms. The person may have high ،blood sugar or low blood sugar, and its complete eradication has failed in 99 cases. However, eating three servings a week of apples, raisins, blueberries, and grapes can effectively lower excess blood sugar.
Cholesterol-lowering
Cholesterol levels are rising in most of the people we see around us. But at the same time, we should not be careless because it is equally worrying and harmful to our health. Blueberries are a good cholesterol-lowering drug, and healthy consumption of this fruit juice twice a week will help you control your cholesterol levels!
Cancer prevention
Strawberries contain a variety of nutrients such as vitamin C and vitamin A. These are a variety of effective nutrients that help prevent the formation of cancer cells in parts of the body such as the lungs, esophagus, colon, mouth, pancreas, etc. that help in the synthesis of DNA and can prevent mutations. Prevent it.
Improve heart health:
Blueberries are very effective in improving heart health. The fiber in blueberries reduces heart disease by lowering blood cholesterol levels.
Blueberries are also rich in nutrients and vitamin B6, B vitamins, folate, potassium, etc., to control blood sugar and cholesterol levels and protect the heart against seizures. Two or three times a week is enough for adults.
Improve brain health
Regular consumption of this fruit from time to time helps to reduce short-term memory in the elderly. Strawberries help boost memory and thought processes, as well as reduce cognitive decline in women's brain health, and it is recommended that you eat or drink Blueberries.
Food digestion
Blueberries are known for their high fiber content, which helps prevent digestive problems. Fiber helps control loose movement and keeps the digestive system healthy. It also increases digestion and improves digestive problems. For people who suffer from digestive problems, it is recommended to use this fruit as a fiber supplement weekly to keep their digestive system clean.
Maintain bone health
This fruit contains iron, phosphorus, magnesium, calcium, zinc, manganese, and vitamin K, each of which helps maintain bone structure and strength. Getting enough of it can prevent tooth damage, bone weakness, and more. To prevent bone damage, you should eat 7-8 blueberries every two or three days.
Weight Loss
Dietary fiber helps reduce excess weight, and Blueberries provide enough fiber. It also helps a person to maintain complete and excessive hunger in strange conditions; if enough strawberries are added to the diet, there is no problem.
Stabilize blood pressure
Adequate intake of potassium, calcium, and magnesium can lower blood pressure levels because it contains all of the minerals listed above and can therefore be an effective way to maintain blood pressure. Research has shown that taking it for six weeks continuously affects blood pressure.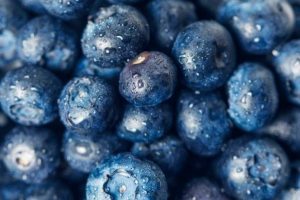 Relieve inflammation
Antioxidants can be effective in reducing inflammation in the body and controlling the growth of tumors. Vitamins A and C are nutrients that act as antioxidants and help relieve inflammation.
Treatment of urinary tract infection
Blueberries are effective in treating urinary tract infections as well as preventing such diseases. Urinary tract infections can be caused by eating low-fiber, solid, liquid, or mineral foods, and blueberries, grapes, apples, and other juicy fruits can help prevent urinary tract infections. Drinking the juice of this fruit once in two or three days can be a useful treatment.
Eyecare
Vitamin A is an essential vitamin for the treatment of night blindness and other eye-related diseases. Blueberries have enough vitamin A, and it is an effective treatment for eye-related diseases. For optimal and disease-free functioning, it is preferable to drink the juice of this fruit every week.
Benefits of Blueberries for the skin:
Fight acne
By consuming it, you can prevent skin damage such as the signs of aging, wrinkles, acne because this nutritious fruit and its abundant vitamins help prevent such damage. Acne is caused by the formation of excess fat inside the pores, while blueberries are high in fiber. A mask made with chopped blueberries, citrus fruits, and honey, used once a day and kept for 15-20 minutes, can help reduce acne. Then wash your face with lukewarm water.
anti-aging
Spider veins and varicose veins may appear before the skin weakens and unwanted wrinkles form. This may indicate the effect of premature aging. This usually happens when there is not enough oxygen in the skin. Blueberries are rich in antioxidants, so they are effective for anti-aging. A cup of Blueberries paste, yogurt, and honey, used daily for 15 minutes and stored before bathing, can prevent the signs of aging.
Eliminates dark circles under the eyes
The biggest problem that teenagers face at this age is dark circles under their eyes. Blueberries are rich in vitamins A and C, which can help you get rid of these dark spots. Soak a cotton ball in Blueberries juice and hold it on your eyelid for 10 minutes every day before going to bed; this will help you get rid of that blackhead.
Eliminates dry skin
Due to the lack of water and fiber, many of us face the problem of dry skin these days. You can prevent this problem by using strawberries mask daily. This water can help eliminate dry skin if the skin gets wet and also prevents roughness.
Reduce the appearance of spider veins
Spider veins are dilated blood vessels that approach the skin and cause skin aging, weakening the skin's arteries and causing cracks in the skin. Blueberries that have enough antioxidants can scavenge free radicals and reduce redness caused by loose blood vessels. You can close the gaps by inhaling Blueberries and then mixing them with yogurt and rubbing the mask for 20 to 30 minutes.
Benefits of blueberries for hair:
Blueberries are important in hair care. Blueberries are rich in B vitamins and can help maintain healthy hair. Let's look at the top 2 benefits of blueberries for hair.
Enhances hair growth
The chemical proanthocyanidins in this fruit that help facilitate hair growth and prevent hair loss.
How to use it?
You can apply a packet of chopped blueberries and olive oil to the hair roots, and you can keep it for 20 to 30 minutes before washing with lukewarm water. This mask can help the baby's hair grow and also prevent hair loss.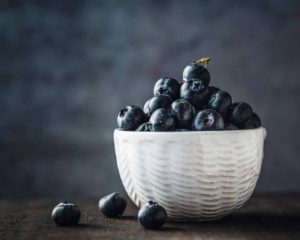 Prevent premature graying of hair
Gray hair is caused by aging due to the loss of hair pigments and creatine. This could be due to inherited problems or a lack of vitamin B12 in the body. Blueberries are rich in vitamin B12, which can prevent premature whitening. Using a packet of Blueberries water and olive/coconut oil for 20 minutes before bathing once a week can effectively control.
How to use Blueberries:
Tea
Drinking a cup of tea processed with this unknown fruit will bring you a memorable taste.
Blueberries are a few species native to North America and close to azaleas, blueberries, and peonies.
Centuries before European immigrants arrived in the United States, the continent's natives used Blueberries. The Indians believed that this fruit was sent by a great spirit to hungry children during a long famine.
The Indians dry blueberries and mix them alone or with meat in the winter. The Indians scrambled dried fruits with cornflour, honey, and water to make a pudding.
How to make Blueberries tea
To make Blueberries tea, pour some water into a teapot and put it on the heat until it reaches boiling point. Before drinking the water completely, remove it from the heat so that the taste of Blueberries does not diminish. Put a teabag in the teapot and then place the strawberries  with a fork and hold the water and pour it through the lid into the tea ball and place it diagonally in the teapot for 8 to 10 minutes.
Tea preparation:
Chop 5 grams of Blueberries and add a glass of cold water and leave it for 10 minutes, then boil it and leave it for 10 to 15 minutes, then strain it and do what I want.
Best time to consume blueberries:
2 hours before or after meals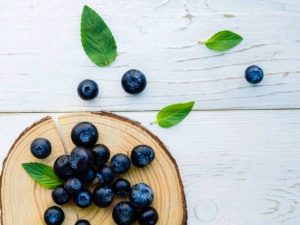 Side effects of Blueberries:
Excessive use of anything can have its side effects, and this is what happens with Blueberries. Excessive use of them can cause dryness of the scalp, which increases the pain instead of reducing it.
High fiber
Because blueberries are high in fiber, eating too much can lead to constipation and indigestion.
Create sensitivity
Blueberries contain many salicylates, and before consuming too much, you should make sure that it is not allergic to salicylate and does not get sick after eating it.
Excessive consumption of vitamin K.
Excessive vitamin K intake can lead to difficulty swallowing, breathing, speech, and even digestion. Because blueberries are high in vitamin K, you need to make sure that consuming large amounts simultaneously is not a problem.
hypoglycemia
A person with diabetes should preferably avoid strawberries leaves as a substitute for diabetes medicine because the leaves of this plant can lower blood sugar levels too much and lead to immediate shock and seizures.
Allergy to the berry and plum family
People who are allergic to plums, apricots, berries, and peaches will also be easily allergic to blueberries, so be sure to do this before eating.
It is unhealthy for pregnancy
A doctor should always approve foods and beverages consumed by a pregnant woman. Anything that hinders the child's development should be avoided.
It is unhealthy for breastfeeding mothers
As a breastfeeding mother, you need to think about your health and your baby's health. Excessive accumulation of any mineral can cause unwanted problems in the life of mother and child. Therefore, the mother should avoid consuming too much of everything during breastfeeding, pregnancy, and childbirth.
Consumption in surgery
It is recommended to eat blueberries at least two weeks before or after surgery because high consumption of blueberries can slow down the healing process.