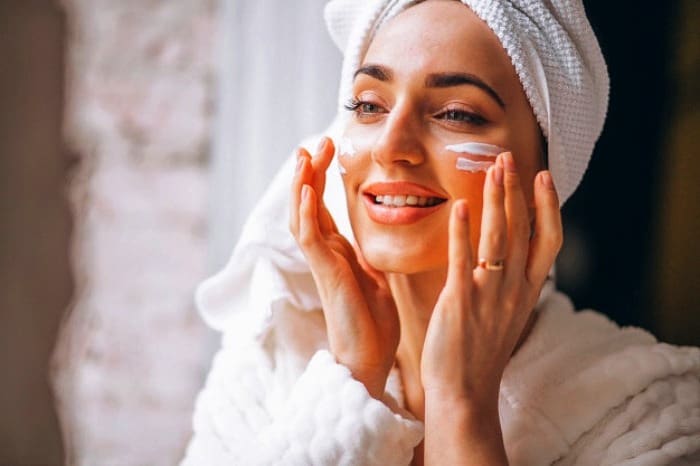 Today, many people, especially young women, are looking for ways to improve their skin to double its beauty because the skin is the body's largest organ and is affected by various factors such as air pollution, cell phone radiation, Wi-Fi, and sunlight. Lays and damages it.
Apple cider vinegar contains acetic, citric, and malic acids. Therefore, it has a structure rich in vitamins, enzymes, minerals, and amino acids that are effective in skin health.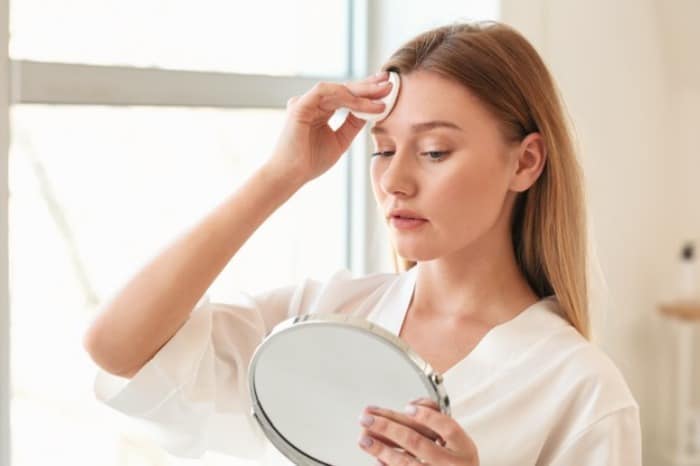 Benefits of apple cider vinegar for skin:
Because of its antiseptic and anti-inflammatory properties, Apple cider vinegar allows you to get rid of acne quickly.
Apple cider vinegar helps remove blemishes on the skin with its acidic content.
It is a natural tonic. This helps to change the color of the skin.
Apple cider vinegar helps reduce sunburn.
Eliminates foot odor.
It prevents skin problems such as acne, blackheads, and blemishes and cleanses the skin of toxins.
Facial wrinkle mask:
Boil two glasses of water, 3 teaspoons of apple cider vinegar in a saucepan. To cool the mixture, first steam your face; after doing this, mix water and apple cider vinegar and apply on your face; this can be done twice a week.
Mask for wrinkles of neck and chest skin:
Elements:
1 teaspoon milk
A teaspoon of apple cider vinegar
A teaspoon of honey
Mix these ingredients, apply them on the chest and neck, wait 20 minutes, and then wipe. You can do this once a week.
Homemade mask to get rid of acne with apple cider vinegar:
Combine 1 tablespoon mineral water, 1 tablespoon apple cider vinegar, 1 teaspoon carbonate and apply on the skin.
Mix raw and unrefined apple cider vinegar with purified water in a bowl.
Dip a cotton ball in the solution and rub it on the affected skin. Apply it on the face for 10 minutes, and then wash off with warm water. Use it daily for a few days to see better results.
Eliminate hand stains with apple cider vinegar:
1 tablespoon soybean oil
A tablespoon of apple cider vinegar
Lemon juice and grape seed oil
Combine these ingredients. Apply this mixture to your hands every night before going to bed. You will see that the stains disappear over time.
How to get rid of clogged facial fat?
We first recommend a cholesterol test and a dermatologist. In the meantime, you should pay attention to what you eat; You should avoid spicy and fatty foods and drink plenty of water. Add water to half a cup of coffee and half a cup of vinegar, and wipe your face. Since apple cider vinegar has antiseptic properties, it helps to eliminate sebaceous glands. Also, keep your face clean during the day and apply cold chamomile extract to your face.
Baking soda and apple cider vinegar face mask:
This face mask is easy and cheap to prepare. You probably have all the ingredients you need at home! All the elements of this mask are entirely natural and helpful for the skin. This helps to remove impurities and smooth the skin.
Baking soda has natural antiseptic and anti-inflammatory properties that help eliminate acne. It also helps balance skin pressure levels to further reduce damage. Apple cider vinegar contains alpha-hydroxy acid, which cleanses dead skin to show healthy skin.
The honey in the mask is excellent for your skin because of its antibacterial properties. It also has potent antimicrobial, antifungal, and antiviral properties that help fight acne-causing bacteria! It also contains many antioxidants to help the skin regain its natural radiance.
Elements:
Sodium bicarbonate (baking soda)
Apple vinegar
Honey (raw)
In a clean glass bowl, add a teaspoon of apple cider vinegar.
Add 2 teaspoons of raw honey and baking soda and mix.
use:
Wash your face thoroughly to open pores and remove makeup.
Use a soft cloth to dry your face.
Apply the mask evenly on the front and leave it for 5 to 10 minutes.
Rinse it with warm water and then cold water to close the pores.
Use this mask several times a week to return your skin to its natural and radiant state.
Vinegar and clay mask:
Natural soil masks help tighten the skin, reduce pores' size, and absorb excess fat produced by the skin. They also contain several minerals that enrich the skin and improve the natural appearance and health of the skin.
Apple cider vinegar in this mask acts as a potent stimulant for healing.
Lavender oil has antimicrobial and antioxidant properties that make it very effective in treating acne.
Materials needed:
Clay (absorbs oil and tightens the skin) – 1 tbsp
Apple cider vinegar (as an astringent) – Make the dough as you should.
Lavender essential oil (reduce swelling) – 1 or 2 drops
Combine clay, apple cider vinegar, and lavender essential oil.
Pour a tablespoon of the flour into a bowl, add the apple cider vinegar to the firm dough, and carefully add 1 or 2 drops of lavender essential oil.
Apply this mask on acne-prone skin.
Let it dry on the base for about 30 minutes. However, if your skin is sensitive, hold it for 15 to 20 minutes, rinse it with cold water and gently dry your skin; use this flower mask once a week if needed.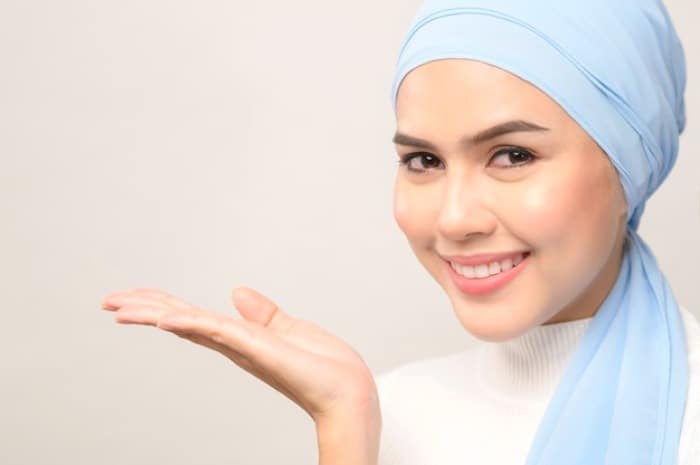 Sunburn treatment:
Apple cider vinegar treats sunburn and helps relieve pain and speed up the healing process.
How to use it:
Mix half a cup of apple cider vinegar with 4 cups of water, soak a towel in the solution, apply on sunburned skin, massage for a while, and repeat this several times a few days to improve your condition. slowly
Scaling:
Apple cider vinegar soothes the skin and makes it soft and supple. Hydroxyl acid kills skin cells and shows healthy skin cells.
How to use it:
Pour a little apple cider vinegar in a hot tub, sit for 15 to 20 minutes, let the protective acid soak your skin, follow this program to maintain the pH level of your skin.
Skin emollient:
Apple cider vinegar has firming properties that help increase blood flow and minimize skin pores, a good treatment for people with oily skin. It also regulates skin pressure levels.
How to use it:
Mix apple cider vinegar with purified water. If possible, add a few drops of essential oil.
Apply the solution to your skin using a cotton swab.
Leave on for a few minutes and then rinse with cold water.
You can use it once or twice a day.
Vinegar regulates skin surface pressure.