One way to treat skin problems is to use masks and natural ingredients available in our homes. You can also use this combination to remove pimples and dark spots that remain on your face after acne treatment.
Parsley seed mask
Thoroughly powder the parsley seeds and boil them with a glass of water.
Next, pass this mixture through a strainer to have a homogeneous liquid.
Now wet a clean cloth and put it on your skin like a sheet mask compressor.
Use this method for half an hour every day to make this mask effective.
Treat the boil with rose water and sandalwood oil.
To prepare this mask, it is enough to mix sandalwood oil and rose water to get a paste.
Mask the resulting mixture well on the boil.
Leave it on your skin overnight, and then wash your face with cold water the following day.
Cucumber juice
One of the most common uses of cucumber juice is to remove pimples from the skin of the face.
You can use a cucumber mask to treat acne, prevent wrinkles and keep skin moisturized. To remove pimples from the skin:
Mask fresh cucumber juice for 15 to 20 minutes without adding any particular substance to your face, and after this time, wash your face with cold water.
Egg mask and olive oil
One of the best homemade masks to get rid of pimples is egg yolk with a tablespoon of olive oil and the same amount of honey.
Combine one egg yolk with one tablespoon of olive oil and one tablespoon of honey until smooth.
Hold this mask on your skin for 20 minutes, and then wash the entire surface of your skin with lukewarm water.
Use this mask every other day for at least two months for better effect.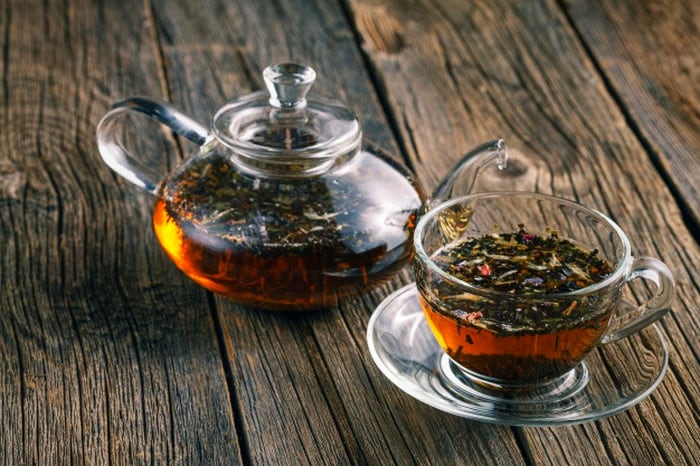 Green tea
To get rid of pimples with green tea, it is enough to brew green tea in a teapot as usual and let it cool.
Now pour the cooled green tea with the cotton in the desired place.
It is better to do this the night before bed; after using this mask, it is unnecessary to rinse the face.
Honey
The first mask: To use honey as a treatment for pimples, use a cotton swab instead of boiling pure honey and after 10 to 15 minutes, wash your face with lukewarm water. To be effective, use this mask at least once a day.
Second mask: If you do not have sensitive skin, you can put honey on the boil and let it stay on your skin overnight, and wash it off in the morning.
Third mask: Mix two tablespoons of honey with 1/4 cup of oatmeal powder until completely smooth. Put this gentle mixture on the boil and after 15 to 20 minutes, wash your face with lukewarm water.
Wheat germ
To make this excellent homemade mask, pour some wheat germ into a blender and mix thoroughly.
Then mix it with a tablespoon of honey to form a paste.
The first mask:
If your pimples are dark, be sure to try sour lemon juice.
Just mask the fresh sour lemon juice on the desired area and wait for the skin to absorb all the water.
Rinse with cold water when the lemon juice completely absorbs the skin.
Sour lemon juice brightens the skin, lightens dark pimples, and helps reduce the appearance of dark spots.
The second mask:
Put a slice of fresh lemon on your skin for 10 to 15 minutes a day to get rid of pimples.
Of course, if you have dry skin, it is better not to use this method.
Turmeric and mint mask
Make a homogeneous mixture of turmeric powder and mint juice.
Mask the resulting mixture on the boil.
After about 20 minutes, wash your face with warm water.
Yogurt and cucumber
Make a mixture of cucumber juice and yogurt to prepare your mask just as quickly.
Apply the resulting mixture to a boil and leave for 15 to 20 minutes.
Finally, wash your face with mild water.
Nutritional tips to eliminate boils
Using natural or herbal remedies for acne can be helpful but not the only solution. Remember that other skincare products improve both our body and our appearance.
Make sure you have a healthy, balanced diet and get enough vitamins and minerals, especially those that have been shown to improve skin health, such as vitamin A and foods rich in antioxidants that reduce skin damage. Give.
Fruits and vegetables in your daily diet, in addition to being healthy and delicious, reduce pimples and usually make good and healthy skin for us.
Do not forget to drink water; it is the best natural substance available to treat acne. It would help if you drank plenty of water as it helps flush toxins out of the body and rebuild the body. Water also helps shed dead cells and form healthy skin. Drinking lukewarm water in the morning especially helps to eliminate toxins.