Lifestyle
Sentences you should not say to your mother-in-law?
If you are newly married and want to open your heart to your spouse and behave kindly, you should never use unique sentences. Some of the conversations between the bride and the mother-in-law create a gap between them, so you need to know what words you are saying.
Sentences that the bride should not say to their mother-in-law:
Your son's morals are the same as yours
Solving family and marital problems always depends on you and your spouse, so the conflict between your family and your mother-in-law doubles your problems.
Therefore, never hold your mother-in-law responsible for your spouse's faults and not complain about her behavior. This puts her in charge of your affairs, and your husband no longer takes responsibility for his affairs.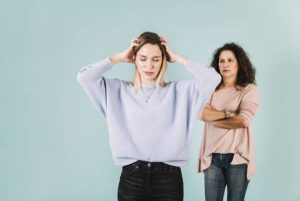 My priority is my family.
Naturally, your family is more important than your spouse's family, but show your spouse and mother-in-law that they are essential to you.
So on holidays, visit your spouse's family and decide with your spouse which family to go on vacation with, and if your husband wants to spend more time with his family, there is nothing wrong with your spouse spending time alone with his family.
I will come to your aid if needed.
Try never to make promises that are difficult for you to fulfill; for example, do not say to your spouse and mother-in-law: If you need something, count on my help, because if you do not keep your promises, it will make you popular. Lose. So instead of making promises, try to take the time to see them and rush to their aid whenever they need your help.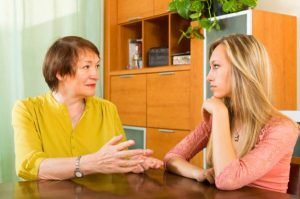 I decide for my life.
Your mother-in-law wants the best life for you and your spouse, so do not look at her negatively. You may think that your mother-in-law's advice is the same as giving her orders, but it is better to think positively and imagine that He has good intentions and thank him and do your job. If she continues to impose her views, get help from your husband and, with your spouse's help, tell your mother-in-law that you do not like some of her behavior.
You know nothing about religion and politics.
For your spouse's family not to have a problem with you, it is better never to get involved in political or religious debates and express your opinion on sensitive issues, because these issues are fundamental in some families, and if you disagree with the family, your spouse may He will mistreat you. A family dinner may turn into a war scene, in which case no one will win in the event of a conflict.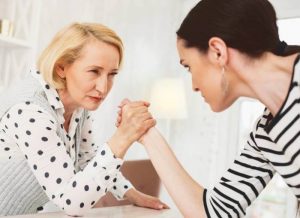 I hope your money reaches me.
Even if your spouse's family is wealthy and financially high, you will never ask them for a share of the inheritance because it shows that you are waiting for your spouse's family to die. Conversations related to this topic should be between your spouse, siblings, and parents, and you should never raise these issues.
I do not have time to see you.
If you are busy and do not have much time to see your mother-in-law, never tell her that I do not have time to see you.
You do not need to see your grandchildren.
If you disagree with your mother-in-law, never involve the children in this issue. Your spouse's family, like yours, has the right to see their grandchildren. Suppose you deprive them of seeing their grandchildren because of the behavior of the mother-in-law or father-in-law and the effect of their behavior on the children. In that case, you and your husband should first ask them to stop this behavior together. Otherwise, the other grandchildren do not see them.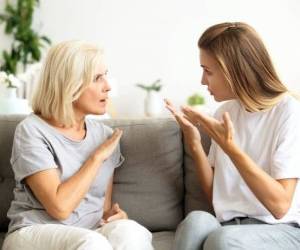 Tips that can help strengthen the relationship between you and your mother-in-law:
When your mother-in-law comes to your house, sit next to her, talk to her, and let her help you.
Think positively about your mother-in-law from the beginning.
Respect your mother-in-law in all circumstances.
Share seemingly small annoyances with your spouse.
Put yourself in your mother-in-law's shoes and see things from her point of view.
Write love sentences for your mother-in-law or give her gifts on different occasions.
Respect his opinions and follow his advice.
Do not forget your mother-in-law's birthday.
When your mother-in-law did something for you, thank her.
Forget the bad and never gossip about your spouse's family.