Housekeeping
magic trick to shine and clean the kitchen sink
How to clean and shine the kitchen sink without chemical detergents?
In the kitchen sink, dishes, fruits, and many other things are washed, so we must first clean and disinfect the kitchen sink. Does the rest of your food make the sink dirty ?! Residues of food, sauces, and drinks around the kitchen sink will make it dirty and cloudy. How great it would be if you could sink again like the first day.
This will be possible with all the cleaning options available in the Household Tips section. Try them today and be amazed and enjoy cleaning your kitchen sink.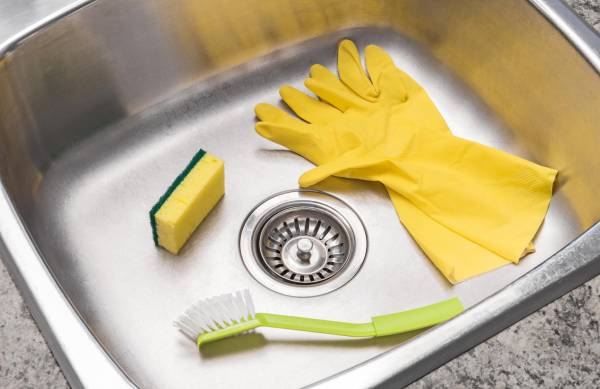 Use a toothbrush to clean the kitchen sink:
Brushing with an old toothbrush is worth it. Nothing like a toothbrush can completely clean your dishwasher milk. Use them to access the smallest gaps and edges around the sink and faucet. They remove soot, lime stains, and any other dirt that may be hidden in the sink.
How to turn on the sink?
Removing lime stains with lemon:
Some detergents may not be enough when approaching dense lime stains, especially around kitchen faucets. It sounds like a lot of effort, right?
But it will be easily possible with lemon. The acidic properties of lemon make it a useful and natural cleanser for lime stains.
How to use lemon to clean the kitchen sink:
Cut a lemon in half, rub it on the milk and repeat this several times in the parts where the lime has precipitated and pull it harder, leave it for two hours.
Rinse, and finally, be sure to dry. You will be amazed at how powerful and wonderful this natural solution can be.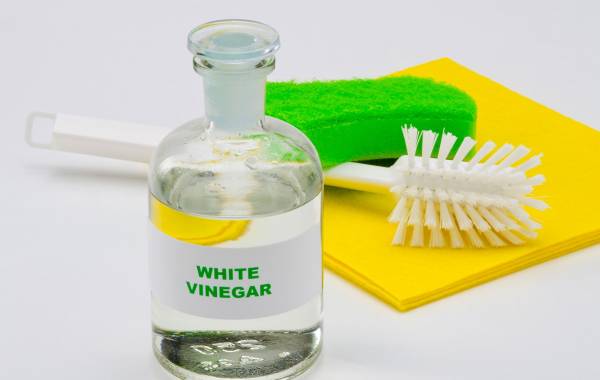 Use a microfiber cloth to shine and clean the kitchen sink:
The microfiber cloth will be your best friend. This unique texture is unique when it comes to glossy surfaces. Use a clean, dry microfiber cloth in small circular motions to make your kitchen shine after cleaning.
How to remove scratches and scratches on the sink
Clean and dry your sink after each use:
The best trick to cleaning the kitchen is the simplest and most obvious thing – never let it get so nasty and dirty that you want to think about removing tough and deep stains.
Use a kitchen brush and sponge to clean the sink quickly but thoroughly after each use, which will help prevent limescale and soot.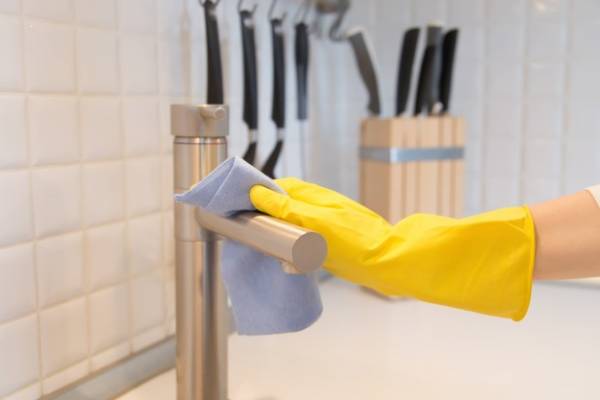 Do not use bleach or scrubber to clean the kitchen sink:
Because dark stains form after drying and cloud the sink, these dark stains do not go away quickly and may last forever.
Do not allow cleaning products to remain on the sink surface:
Spray on any of the kitchen cleaners you prefer to use, then leave them on for at least 2 minutes, but the longer they stay, the more they will stain and make your job harder.
Use white vinegar to clean the kitchen sink:
If there are stains and deposits on the sink, soak a clean cloth in white vinegar, rub it on the sink to clean it thoroughly, and remove stains. You can also mix salt and baking soda with some water and rinse the sink with this mixture to remove stains.
Valves are easy to clean with insole fluid. Use a cloth soaked in white vinegar if fingerprints or water stains remain. In addition to cleaning, vinegar is also a disinfectant.
Scaling the sink with white vinegar
How to make a great cleaning powder for cleaning your kitchen sink:
ingredients:
1/2 cup baking soda
1/2 cup borax
1/2 cup sea salt
15 drops of grapefruit vegetable oil (or vegetable oil of your choice, such as lemon or tea tree)
How to make a natural cleaner at home:
To have a multi-purpose cleaner, which can remove dirt and work well, you recommend making it yourself. A sink cleaner that you can make yourself needs only three things:
Tea and coffee stains are excellent in cleaning lime traces and make the sink sparkle.
Clean the sink with baking soda and salt
Avoid some things by doing the following (final points):
Do not allow soap, sponges, towels, or old clothes to dry on the dishwasher's surface. They can contain bacteria or other unwanted items below the surface.
Rinse regularly to give them more of a natural glow effect. Protect them from rust.
Avoid putting steel and cast iron kitchen utensils in your sink for long periods.
In addition to moisture on top of steel, iron may cause rust and discoloration of the shell.
Rubber scotches, damp sponges, and cleaning pads can work in your sink without any long obstacles. Because they retain water, they can cause discoloration.
To keep the sink beautiful, do your job clean and fast every time you use it.
It is essential to clean the residue before it dries and not allow liquids for a long time.
Wear plastic gloves when working with cleaners to protect your hands.
Never mix cleaners. Some products will react and produce hazardous gases.
Since most soaps and detergents contain chloride, wash the surface immediately after cleaning to prevent corrosion.
Washing with hot water makes stainless steel shiny, germ-free, and ready for later use.
Ordinary carbon or steel wool brushes should be avoided.
Finally, it is recommended to wipe the surface thoroughly with a dry towel not to evaporate, and water stains remain.
Do not use greasy cloths when cleaning the surface.
Dry your sink regularly to prevent water stains from remaining.