Psychology
How to raise a brave and fearless child?
Children and adolescents today grow up in a competitive and comparative world. It is very easy to understand that those who have achieved success and happiness have been strong and intelligent. The truth is that none of us are born with the gene for success or happiness. Many things lead to success and happiness, but one of the most powerful is courage.
Behind all the successes; There are failures and unexpected changes. Without exception, courage is the same.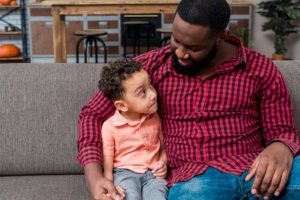 Teaching courage to children: What is courage?
One of the most important things children and teens need to know is that being brave does not always make you feel brave. It may seem reckless or emotional at times, but it can be scary and unpredictable from the inside, which it generally is. Courage is different from outside and inside, and the reason is that courage and fear are always together because if there is no fear, there will be no need for courage.
Inner courage causes anxiety and fear. It puts us under pressure to do things that we feel are difficult or risky. Sometimes courage only happens for a few seconds, so you have to be brave enough.
Children need to be aware of courage, but its effects may not be immediately apparent. Courage can mean being kind to a newcomer to the class, or trying to learn something new, or talking about what you believe in.
How to raise a brave child?
We all want to feel safe because even if this feeling happens for a few moments, it provides a good environment for the child to grow. For this purpose, it is necessary to consider methods for raising a brave child, some of which are:
Could you talk about the courage they have now?.
Children and adolescents meet our expectations. Talk about their courage. Tell them how brave they are, for example, by saying things like The bravest people in the world.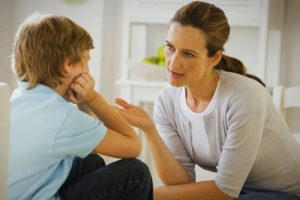 Let the child fail
Failure to do so is often a sign that you have experienced courage. Each experience brings new information and wisdom. Failure is a fundamental development for children and adolescents.
It is important to try a new skill.
Encourage your child to do activities that lead to emotional and physical edges, such as drama, exercise, and music. Anything that helps cultivate the truth of life empowers him. Tell him he can do anything.
Be an example to your child.
Do everything you can to make your baby look unique. Talk to her about times when fear, sadness, and anger are pressing on you. Please talk about your risky ideas, times when you think they are different, or even when you have done great things with a sense of smallness.
Give them a chance
Courage is not just about the pressures of life, but sometimes about pushing friends who may be holding you back, their limiting expectations, the media, the majority, and the world. It has happened time and time again that the creative mind of the world has changed. One of the reasons the world can do great things is the mind of a young man who has a little courage and challenges how to do things and focuses his purpose.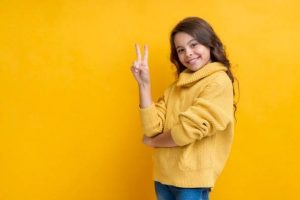 When motivated by courage, behavior becomes unbearable
Sometimes courageous behaviors are influenced by behavior. When this happens, support your courage and change your behavior. Tell your child to talk about how they feel, even if it overcomes the courage to defeat him or her.
Find a space for your eyesight to flourish and teach your child how to use them.
Insight is not magical and is the center of human consciousness. Human emotions and genius are hidden by using this insight. The response to innate fear or the feeling that something is wrong is strongly influenced by the messages sent from the vagus nerve to the brain. The vagus nerve is the longest pair of nerves in the brain. Everything we do depends on these messages. This section also includes courage. Overcome your emotions and encourage them to act no matter what is done right. What does the heart say at this time? Do you have a feeling that needs to be done? Sometimes these feelings come from you, and he knows what is best. Paying attention to them can sometimes be valuable.
Conversation with yourself
Talking to yourself is one of the best ways we can go beyond what we can. It takes courage, and it isn't easy to understand. Tell the child that if he is scared, he can overcome himself, and he will always be braver than he thinks. Courage can be a thought, action, or feeling. The body and the brain do not understand the difference that courage is courage and fear is fear.
It is never too late to change.
Tell your child that it is never too late to change direction, change thoughts or change friends. They can be achieved with a little courage. New experiences bring new wisdom. Always move forward with the thought that courage is behind it.
The result is not as important as the action.
When you feel secure, you focus on preventing any failure. You can change them at any time or take action that has the courage. Many children and adolescents run away from the fear of their courageous behavior, but if they set a goal based on courage, they can certainly achieve it. Sometimes brave thoughts may even seem silly, but if that happens, consider the consequences, it may be important for progress and strengthen your courage at every opportunity.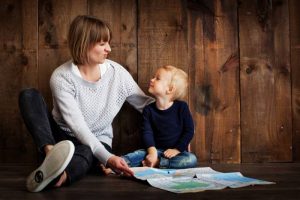 Strengthen their sense of adventure
Let your children see inside you. It is in this context that they use new methods and creative ideas. They discover their inner capacities and improve their courage by changing different spins or trying new foods.
Let them celebrate their courage regularly.
Consider a weekly family event and ask your child to share the courage they have had this week because it is a way for them to take risks and do the impossible. They need to understand that courage comes in many forms and sizes.
Courage is what is right for them.
Sometimes doing something scary makes you brave. Tell your child that watching a scary movie is scary, but it takes courage. Courage does not just mean saying no; it may lead to doing the right thing.