How do we know a man loves us and his love is real? This article will tell you the signs of a man in love. Many times we think we are in love. And for his satisfaction, we surrender to any sacrifice.
We see the world through his eyes and interpret everything he wants, but is every feeling true love ?! Men's morals and inner feelings are often different from women's, and the signs of love and expression of affection for men are not the same for women.
This is why many women misunderstand the love of the other person and always ask themselves if my husband or fiancé loves me? Knowing genuine love and the difference between fleeting and sudden desires is important in girl-boy relationships.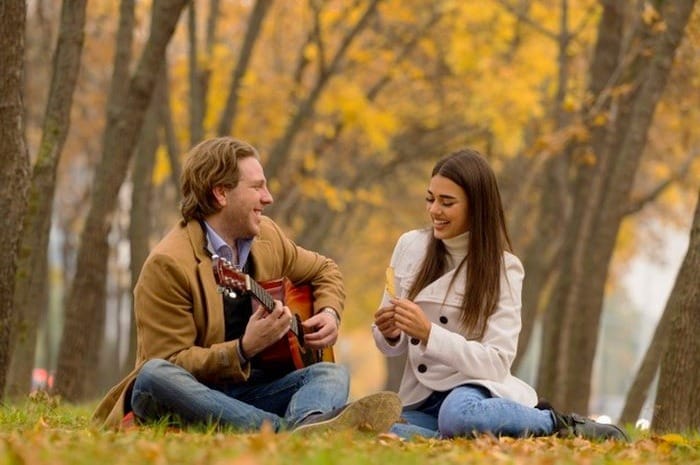 What are the characteristics of true love in men?
True love may turn into indifference after unpleasant events, but it never becomes hatred.
If your love turned into hatred one day, know that it was not loved.
Man loves kindness and cares for love.
True love seeks the awareness and knowledge of the other party to enjoy it.
A romantic relationship that is not happy is a lie; a person in love is always looking for science to love him more.
True love has excitement.
The characteristic of true love is being active.
True love has security and peace and is far from suspicion, worry and anxiety.
True love makes you feel better and progress.
Love is sacred in which two people are equal, one is human, and one is not superior to the other.
Another characteristic is accepting it if we cannot change something in life.
When they break up, a true lover sends a message to ensure they get home safe and sound.
A true lover loves you as you are and does not want to change you and does not like to play someone else's role, and you are the best for him.
To win the heart of a true lover, you do not need to buy expensive accessories, clothes, jewelry, and cars to be approved and admired.
A true lover sends you flowers to take you away from love rivals to show your love and affection to you and show a deep emotional bond between you and him and that you intend to get married and start a family.
A true lover motivates you and your self-confidence to succeed in your work, always listens to your words carefully, and helps you achieve higher success with correct and compassionate guidance.
A true lover assures you that you are the only one he loves and has chosen you to continue living.
When you are in love with your reality, you are in the center of his attention and importance, and the people or events around his mind do not distract you.
The true lover is not afraid of the tools of love and affection in public and makes this issue public.
When you talk to steadfast love, he answers you directly and is never afraid to answer you with new questions.
A true lover does not hesitate to introduce you to family members, especially his parents and friends, and is happy to meet your relatives and friends. You should know that a person unwilling to give you information about himself and refusing to introduce you to his parents, friends, and colleagues is unsuitable for marriage.