Psychology
How to resolve doubts about your spouse's internet connection?
What to do when your partner is having doubts?
The spread of technology and the easy increase of cyberspace and existing programs have unfortunately had adverse effects on couples' relationships. One of the most important effects of cyberspace on marital relationships is Internet addiction.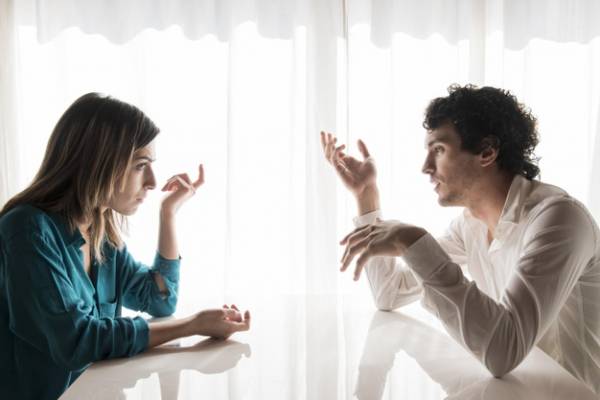 A couple who work 8 hours a day spend the night on the phone instead of spending time with their family, chatting on virtual networks, liking, and commenting.
In such cases, doubts open up in the family, and suspicions arise in the soul of a man or a woman, whether my wife, who spends many hours in cyberspace, betrays me.
Honestly, spending a lot of time in cyberspace and commenting and sending and liking some people causes the sensitivity of the spouse and sows the seeds of pessimism and doubt in his heart. Then, after overcoming more intense doubts, it leads to distrust and emotional divorce. Or ID card leads.
We will tell you how to dispel your doubts about your spouse's internet connection and vice versa, your spouse's doubts about your cyberspace communications so that your relationships are not damaged.
How do I stop doubting my partner?
Eliminate doubts about your spouse's internet connection
We do not intend to tell you anything you suspect. Still, we want to talk to you if your spouse is suspicious of your virtual communication and suggest solutions to your spouse's pessimism and pessimism so that you can use these methods to reassure him or her and your peace of mind. Create.
Take a more realistic look at this issue:
After their spouse is suspected of using cyberspace too much, people often accuse their spouse of pessimism and inappropriate sensibilities. Still, if they look at everything from a distance and a little realistically, they see that they blame for creating it. If one looks at one's work realistically, one will realize one's mistake and can better compensate.
Talk to your spouse:
Have a clear conversation with your spouse. Be reasonable when talking to him because you and your spouse have different perceptions of cyberspace. You may like some people in cyberspace, but your spouse may have a different perception of you.
Talking to your spouse helps you understand what your spouse's membership in social media means. Part of these topics is more sensitive, and virtual communication is essential and useful to you.
Reduce cyberspace usage:
Understand your spouse's sensitivities and use less cyberspace. We do not mean that you are not active in the virtual network, but you spend most of your time with your spouse.
Create a sense of security in your spouse
Feeling of mental and emotional insecurity is one of the most important reasons for spouses' sensitivity to each other's miscellaneous relationships. The more insecure our spouse feels, the more sensitive he or she becomes to our virtual communications. Therefore, to strengthen the feeling of security in him by expressing love.
Set communication rules for yourself:
Plan to spend time on virtual networks. For example, ask your friends to call you during office hours to minimize your need for cyberspace after work.
Be careful in your communication:
Sometimes your spouse becomes sensitive to communicating with certain people or groups you are a member of, so be careful not to join if someone or agent in the group is keen.
Do not hide anything from your spouse:
If someone is communicating with you in cyberspace or is harassing you, do not hide these things from your spouse and be with your spouse when using social networks, and do not try to hide anything from him/her.
Do not confirm anonymous people:
Be moderate in the number of groups you join and do not approve of strangers. Also, be careful what content, photo, or news you like, because it's motivating your spouse.
Understand her feelings:
Instead of blaming your spouse and giving him or her titles like skepticism, try to understand his or her feelings and emotions. Understand what it is like to compete with a soulless body whose owners are not other desirable characters.
Put your phone away while alone with your spouse:
Instead, communicate at the desk, in bed, travel, and talk, and let your spouse know what you value.
Provide real information about your marital status in your profile:
Some people provide information that goes against their biography and shape; for example, they separate the marriage status and thus arouse their spouse's sensitivity. If you want your spouse to trust you more, change your status from single to married and committed.
Do not do sensitive behaviors:
When you work in cyberspace, have more control over your actions and do not do things that will lose your spouse's trust if he or she is seen. For example, suppose what you write or read on a social network or a photo you send to others is all published in a high-circulation magazine.
Pay attention to your spouse in a real relationship:
You do not need to express your feelings to each other in cyberspace or in the group you are both present. Instead of expressing emotions in unrealistic relationships, try to arrange your real connection with your spouse.
Never post your problems online:
Cohabitation has many ups and downs. Never discuss your life problems in cyberspace, even if it is in such an envelope that no one but themselves and our spouse understands their meaning. This calms the wife and makes her sensitive.