Known as a common substitute for natural sugar, maple syrup is obtained from maple trees by drilling holes in the trunk and collecting the sugary liquid that emerges, after which it is boiled and filtered to remove impurities. There was a belief that this syrup had health benefits. In addition to its antioxidant properties, sugar contains a variety of minerals and vitamins, which may enhance its benefits.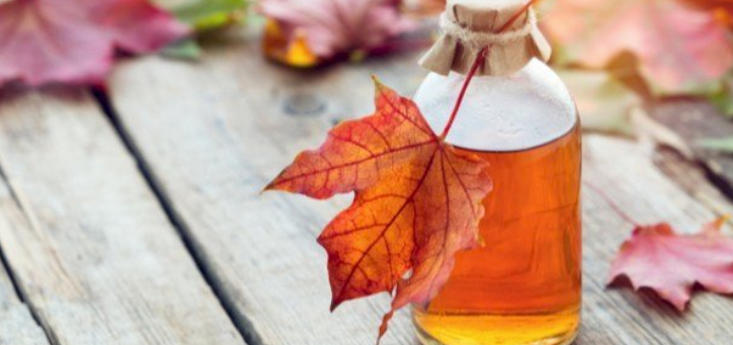 Maple syrup in all forms
The nutritional information on maple syrup packaging should be carefully read before purchasing, as some types may contain only maple syrup flavor and may contain concentrated fructose syrup.
In terms of color, the maple syrup types can be divided into two main categories:
The A class includes:
Based on the color of the syrup, this type of maple syrup is collected early in the maple season.
The B class includes:
Usually used in baking desserts, dark maple syrup is collected at the end of maple season and has a stronger flavor than grade A.
Maple syrup's nutritional value
The following table shows the nutritional value of 100 grams of maple syrup:
| | |
| --- | --- |
| Nutrients | Nutritional Value |
| Water | 32.4 grams |
| calories | 260 calories |
| Protein | 0.04 grams |
| Fats | 0.06 grams |
| carbohydrates | 67 grams |
| Calcium | 102 mg |
| magnesium | 21 mg |
| potassium | 212 mg |
| Manganese | 2.91 mg |
| Zinc | 1.47 mg |
Maple syrup properties
The properties of maple syrup are numerous. Below are some of the health benefits of maple syrup, since it contains many important nutrients such as minerals, vitamins, amino acids, and other elements:
Disease prevention and cell damage prevention:
Antioxidants found in maple syrup help prevent a number of diseases and protect cells from damage. The darker the maple syrup's color, the higher the antioxidant content.
Energy maintenance:
Maple syrup may help athletes maintain energy and prevent fatigue and exhaustion.
Reduction of cholesterol:
The consumption of maple syrup may prevent hepatitis and lower cholesterol levels.
Neurological disease prevention:
In studies, maple syrup has been shown to reduce the disorder of brain proteins responsible for a number of neurological disorders, including Alzheimer's disease.
Manganese deficiency prevention:
Maple syrup helps prevent manganese deficiency, a rare and serious illness. It contains a high proportion of manganese.
Increasing the body's general health:
In addition to manganese, which is good for bone health and sexual health, this drink contains vitamin B2 or riboflavin, which prevents migraines.
Cancer prevention:
Maple syrup may help prevent or control some types of gastrointestinal cancer, especially upper gastrointestinal cancer, according to some preliminary studies.
Maple syrup side effects
There is the possibility that some may suffer from an allergy to maple syrup, especially if they are allergic to pollen. Maple syrup can also harm health if consumed in excess. Among the damages caused by sugar, the following can be mentioned:
Decay of the teeth:
Sugar in maple syrup increases the risk of tooth decay.
Diabetes-related complications include:
Maple syrup contains no fiber and is high in sugar. As a result, rapid fluctuations in blood sugar and insulin levels may cause a number of health disorders and complications, especially in diabetics, and increase the likelihood of weight gain due to frequent hunger pangs.
In summary:
Because maple syrup contains a high percentage of sugar and is extracted from the trunk of the maple tree in certain seasons, it is often used as a sugar substitute. When used at normal rates, it contains very important nutrients and is a healthy alternative to sugar.