Medical
What changes will happen to us after the age of 30?
We have all heard about the excellent use of vitamins E and C and hyaluronic acid. But what does our skin need for better health, and how can we affect it? Apart from using supplements and elastin and collagen in the body, using sunscreen, eating healthy foods, we must be fully aware of bone mass and hormonal changes.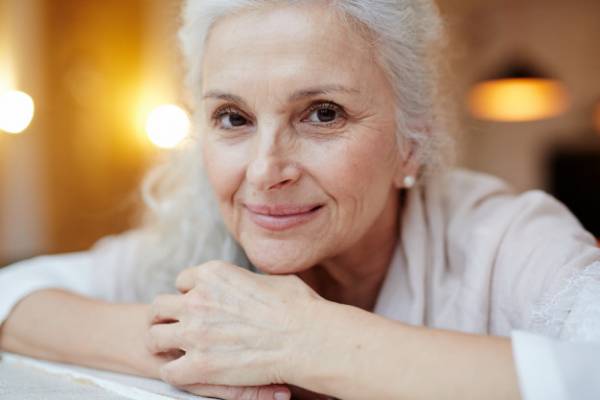 How does our body change as we age?
Over time, the elasticity of our skin decreases, and we must be more careful than ever. We need to use skincare creams, mesotherapy, and other effective processes for improving our skin.
Wrinkles on the skin do not depend only on our skin; it is the skin's deep structural components that affect it. Such as soft tissues, fats, and facial ossification. Suppose we know how each of these works, we can delay the aging process.
Absorption of material by bones forms bone tissue. Our bones are renewable throughout life. But after 35 to 40 years, they can no longer recover, and their growth slows down.
As we age, our skeletons become approximately 10 percent larger and more fragile. For example, pelvic bone grows until the age of 25 to 30 years. After the age of forty, the pelvis becomes narrower and narrower.
Bone resorption can also affect our vertebrae and show the following in our appearance:
Decreased facial height
Bone ridge roughness
Bone rotation that causes it to deform and enlarge
Chin straightening
Enlarged nose
Drooping tip of the nose
With age, the wrinkles around the nose and lips become more profound, and the condition of the chin bone changes. This is because the skin elasticity is reduced, and soft tissue changes are created under the skin. On the other hand, these issues can also affect the teeth and their health.
The rotation of the bones around the eye, especially in the outer corner of the eye and inside it, is done more than ever. That is why the eyebrows are slightly drooping.
A facelift does not help in any way.
Some people think that a facelift can solve this problem, but the problem is that the skin loses its elasticity and becomes loose and wrinkled.
The body changes after the age of thirty, and with age
Using modern technology, the researchers took the following opportunity to understand better skeletal changes and which part was most affected. Scientists are paying more and more attention to the relationship between the framework and the bones.
The main goals include the following:
Reduce the process of bone loss
Eliminate any factors that cause bone loss
As we age, we absorb more fat into our bodies, our bones gradually weaken, and we rely on methods that suddenly rejuvenate our skin and should not be used at all for people under 15 years of age.
Be sure to consult a well-aware specialist of facial aging features and will never harm your health.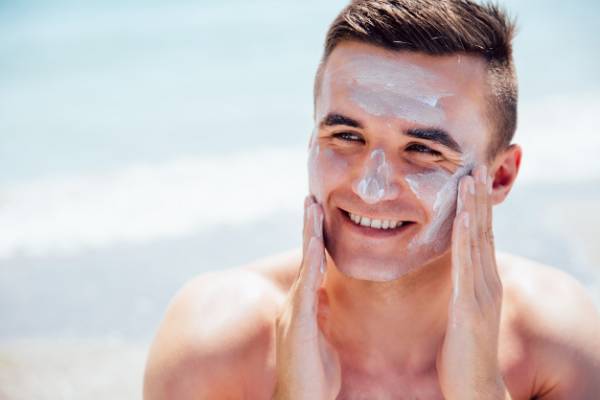 How to delay the aging process?
If you want to maintain your face's youthful appearance, you must postpone this process of facial aging and changes in the bones of the body. Among young people, the skin is usually softer.
Because it has a lot of collagen and elastin and facial fat is evenly distributed between different parts. As we age, our skin loses collagen, and the oily layers lose their volume, causing wrinkles and sagging skin.
To reduce the aging process, you should do the following:
Check your diet. According to the American Academy of Health, it is better to consume less sugar. Because sugar accelerates the aging process, you should eat more fruits and vegetables instead, preventing cell damage.
Keep the skin moist, and do not damage it with very heavy scrubs and masks.
You should always protect your skin from strong winds and cold and not forget to use sunscreen.
How can bone resorption be delayed?
Take care of your body's hormones. For example, thyroid hormone increases progesterone, which slows aging. Vitamin D is also a beneficial source. But high consumption will have a negative effect. It would help if you saw a nutritionist find a balance in this vitamin.
Avoid Botox injections. Studies show that Botox injections can increase bone resorption.
Take care of your teeth. If you lose one of your teeth, the aging process will accelerate because it affects your chin's appearance. The lips become thinner, and the wrinkles around the lips become deeper and deeper.
Your face also looks much slimmer than ever. This is why the chin is smaller in these people. Within ten years, you may find that 60% of your chin size is gone. To prevent this from happening, you can implant and replace the root of the tooth.
As you know, the face also changes from the inside. Of course, you have to take care of your skin. But you should also pay attention to other things and stop using harmful cosmetics that make your face look older than ever.