Nutrition
Very amazing properties of Oranges for health
Oranges are rich in vitamins B and C and contain iron, calcium, phosphorus, potassium, sodium, and copper.
As we know, orange is one of the oldest and most widely used citrus fruits that humans have used. The properties of oranges are especially useful in purifying the blood and many diseases. Vitamin C is one of the most important cancer inhibitors, and oranges are the source of this vitamin.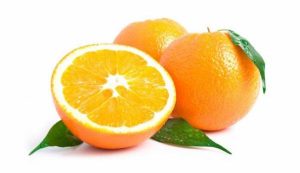 Researchers have found that children who eat oranges (or fruit juices) four to six times a week reduce their leukemia by half between the ages of two and fourteen. To protect against scurvy and rickets, add one to three teaspoons of orange juice to their milk or flour.
Know the nutritional value of oranges:
Tip: Drinking orange juice is not recommended for people with stomach ulcers.
Energy 86 kcal
2 grams of protein
Carbohydrates 22 g
Fiber 4 g
Vitamin C 97.89 mg
Folic acid 55.2 micrograms
Potassium 333.04 mg
Niacin 0.16 mg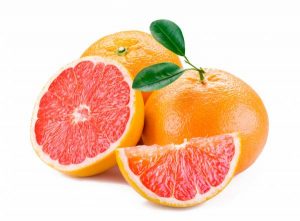 Properties of oranges:
Swedish scientists have discovered that eating oranges prevents pancreatic cancer.
Orange peel and thin slices between the inside of the orange are the best medicine to lower blood cholesterol.
Orange essential oil is antimicrobial.
Orange is stomach tonic and anti-flatulence.
Orange is anti-toxic, diuretic, emollient and anti-emetic.
Decoction of orange leaves is useful for washing swellings and reducing pain.
Eating oranges is antispasmodic and sedative.
Orange essential oil is used for disinfection.
Orange cleanses the blood.
 Although orange is acidic, it gives certain alkalinity to the body and is helpful for those who eat a lot of meat and their body has become acidic.
To make the most of orange food, it is better to take the yellow skin and eat it with white skin and the blades inside it because there are many minerals in white skin that neutralize the effect of the acid in oranges.
Orange juice in one-year-old children accelerates the growth of teeth.
Orange eliminates intestinal worms and reduces fever.
"Vitamin C" helps increase the absorption of iron in the diet. Especially in vegetarians, increasing the intake of foods rich in vitamin C, such as citrus fruits, is essential to reduce the risk of iron deficiency, which causes anemia.
Human eye lenses naturally contain large amounts of "vitamin C." People who take less than 125 mg of vitamin C a day are four times more likely to have cataracts than people who take more than 500 mg a day. Therefore, consuming citrus helps protect the lenses against cataracts.
These properties are limited to oranges and orange juice available in stores, and supermarkets do not have these properties.
Properties of oranges in pregnancy:
Fetal neural tube closure: Oranges contain folate, which in combination with folic acid tablets prevents spina bifida (neural tube closure) in the fetus. Therefore, pregnant mothers are advised to use sources of folic acid, including oranges.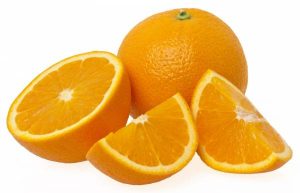 How to eat oranges:
To eliminate wrinkles and freshness of the face, apply the edible part of the orange on the face and wash off with water after 15 minutes.
Peeled orange peel is used as an ointment for eczema and other skin disorders.
Drink two to three liters of orange juice every day because it is diuretic and emollient; it purifies the blood. It kills gallstones, is appetizing and strengthens the stomach, is antispasmodic and sedative, and stops biliary diarrhea. It is anti-toxic, anti-viral, and anti-cancer.
Drink boiled water of orange peel because it relieves colds and is good for indigestion.
Boil some orange peel, discard the water, add some sugar and a liter of water in a bowl, put the skin in it, and after boiling for 20 minutes, pour it on a plate to eat before breakfast. Eat because it is anti-toxic and tonic and relieves constipation.
Apply the fresh orange peel on the face every day; it eliminates freckles.
To lose weight, peel an orange and three lemons, cut them into small pieces, then pour it into a pot and add half a liter of water and boil for 10 minutes. Then add three tablespoons of honey and boil again for 5 minutes, and strain. Drink 3 cups of this syrup a day.
Treats goiter. Mix the orange peel with the lemon peel every day and rub it on the goiter area from the outside.
Drinking orange blossom relieves confusion and is useful for heartburn. It is soothing and calming.
If you dip a few cloves in one orange, it will be a mixture to kill the willow, so if you prepare and place several oranges in the same way on the shelves, it will destroy the willow root.