News
The world's largest hybrid ship will sail for the first time in 2024
France's "Brittany Ferries", which operates in the field of transportation, announced in a statement that it will launch Saint-Malo, the world's largest hybrid ship, in 2024.
The Saint-Malo hybrid ship has a battery capacity of 11.5 MWh, which is twice the capacity of the hybrid engines used on maritime ships. The British Freeze will also replace an older model sailing from St Malo, France to Portsmouth, England.
It will reduce the carbon footprint of the largest hybrid ship in the world.
The ship emits up to 15 percent less greenhouse gases than diesel engines, according to Finnish engine and battery supplier Wärtsilä.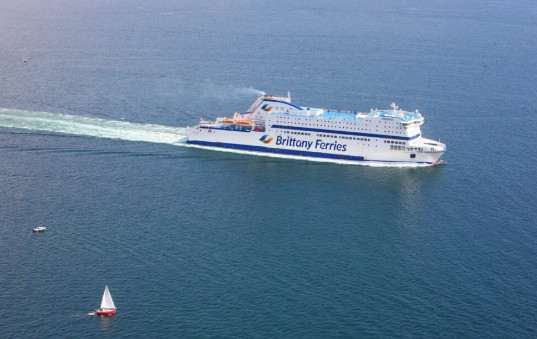 Wartsila's CEO explains:
"The size of the battery allows ships to operate at full power, using propellers and all engines, without emitting pollutants in and out of ports during bad weather.
There is great demand for decarbonization in the construction of new ships due to the large ships used in the shipping industry as major sources of carbon emissions. The large size of the ships, along with the relatively long distances they have to travel, have created problems in this area.
The Saint-Malo ship makes use of several systems aimed at optimizing the ship's energy efficiency, improving efficiency, as well as providing passengers with a more uniform sea voyage experience. It is also equipped with features that improve stability while at sea.
It also seems that in order to recharge the battery of the world's largest hybrid ship, an internal approach is used on shore, which is used to charge them when they stop and anchor.