Tourism
The Naqsh Jahan Square in Isfahan, Iran
Isfahan's Naqsh Jahan Square, also known as Imam Square, is one of the most beautiful places to visit. Naqsh Jahan Square is where many ancient buildings of this city are gathered. There have been many ups and downs in this beautiful square's lifetime, and it has been neglected by the rulers for a long time.
UNESCO has listed this square on its World Heritage List, demonstrating its importance. In Isfahan, you can spend a lot of time in this beautiful square admiring its historical monuments and natural beauty.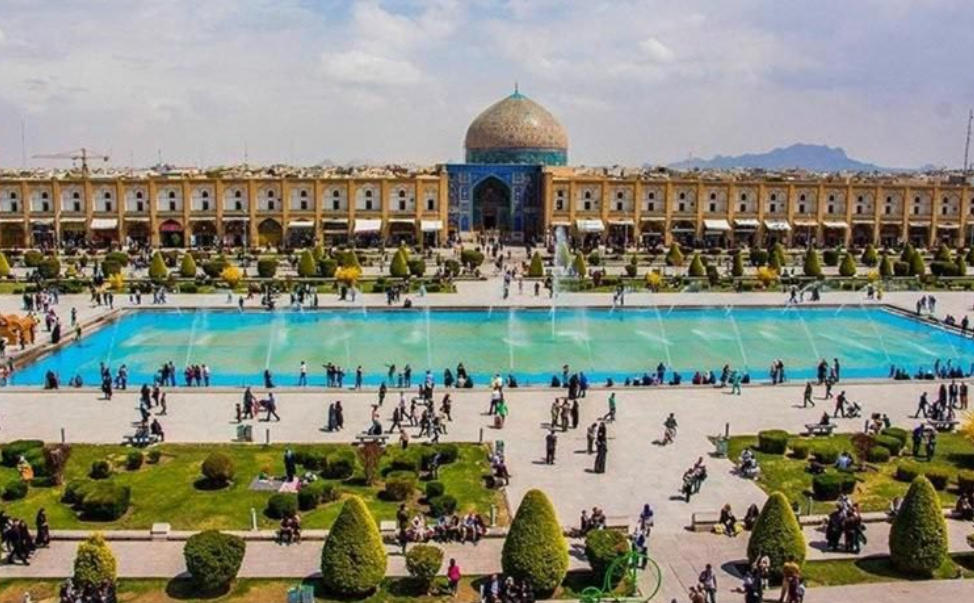 Naqsh Jahan Square's features:
In Iran and around the world, the Naqsh Jahan Square of Isfahan is an outstanding historical complex. Every year, this beautiful square hosts many tourists who come to Isfahan to see the historical attractions and enjoy its beauty. More than 500 meters long and 160 meters wide, Naqsh Jahan square is the largest square in the world. Four important historical monuments stand out in different parts of the square, which is surrounded by 200 cells on two floors. In the past, arches were built around the square to protect the buildings, which over time have become shops.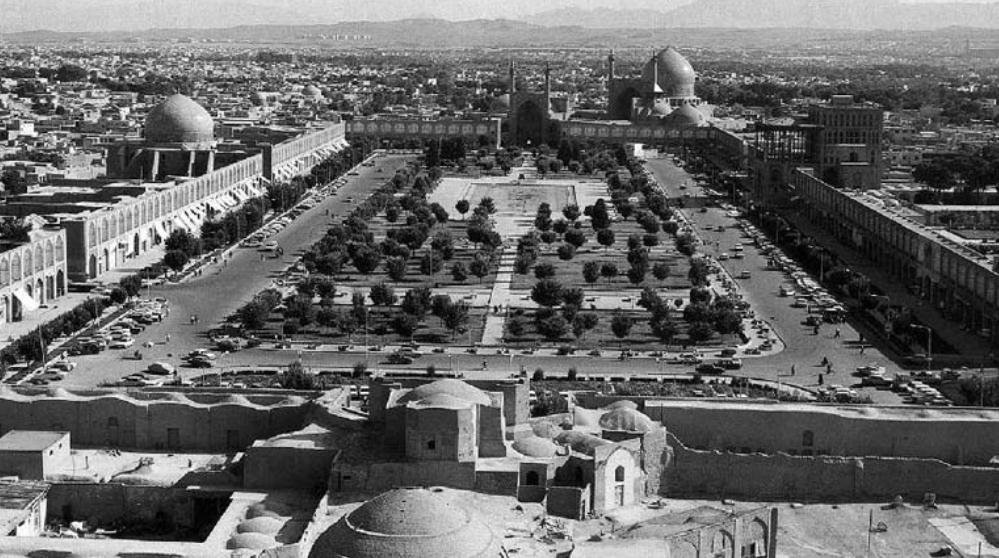 Naqsh Jahan Square's history:
During Seljuk rule, this square was the site of national celebrations like Nowruz and the execution of convicts. In the Safavid era, when the capital changed from Qazvin to Isfahan, this square began to flourish and its area became the site of government buildings and the Shah's palace.
In order to expand the city towards its southern part along the Zayandeh River, Shah Abbas Safavi employed skilled architects, such as Ostad Mohammad Reza and Ali Akbar Esfahani, to construct the first building of this square.
Reza Khan restored historical monuments and cells around Naqsh Jahan during the reign of Pahlavi I, bringing prosperity back to the Naqsh Jahan market. In the time of Reza Khan, this square was listed as one of Iran's historical monuments. This square still preserves precious historical heritage from this time to this day.
In the opinion of foreign travel writers, Naqsh Jahan Square is one of the most beautiful squares in the world. There have been royal celebrations, polo games, army parades, Juma Bazaars, and many shows held here in the past. Naqsh Jahan Square was the best place for sightseeing and shopping for ordinary people. In this square are also two of the oldest polo gates in the world, which are made of stone. To make foreign polo fields, they have modeled them after those in half the world.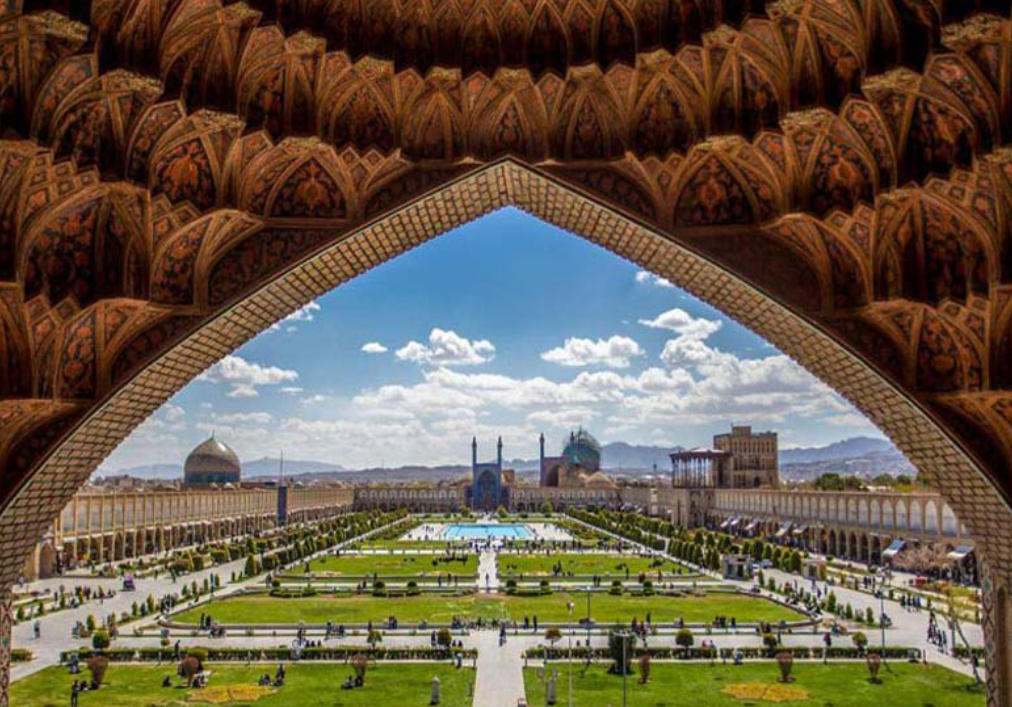 Naqsh Jahan Square sights
In this square were historical buildings that symbolized urban life, community, and national unity. The Jame Abbasi Mosque or Shah Mosque was built on the south side of this square, which was the center of social activity for the city. Sheikh Lotfollah Mosque on the eastern side of the religious center, Aali Qapu Mansion on the west side of the government center square, and Sardar Qaysariyeh, another historical building located on the north side of Naqsh Jahan Square, were the city's important economic centers.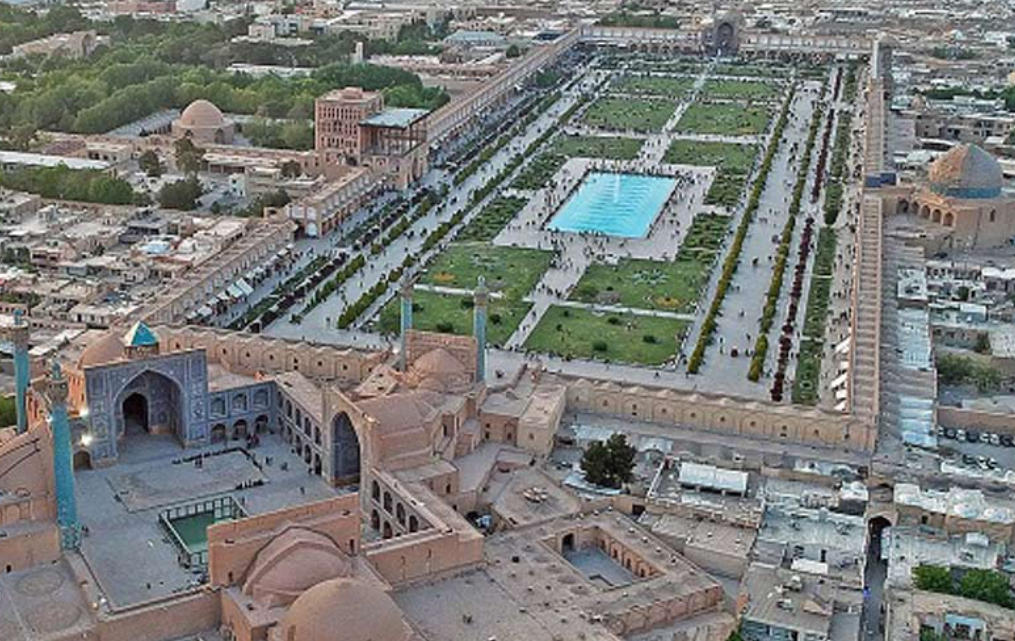 In Naqsh Jahan field, what should we do?
In Isfahan, Naqsh Jahan Square is one of the best places to spend a memorable day. As much as a city, this historical square has many attractions. Enjoy all the sights and facilities of this area for a few days. This square is very beautiful at different times of the day and night. Tourists are attracted to the illumination of historical monuments at night in Naqsh Jahan. We will introduce you to some of the entertainment options available in this square in this section.
Explore historical attractions
Naqsh Jahan Square is one of the most important sightseeing spots in Isfahan, and visiting the historical sights of Naqsh Jahan is a very interesting experience for historical tourism enthusiasts. It is possible to spend one or more days visiting these buildings. It is very important to preserve the works of art on the facades of these buildings as well as the historical objects inside. There are guides in each of these buildings who can answer your questions about the desired building. You will gain a deeper understanding of history if you spend a lot of time in these historical monuments.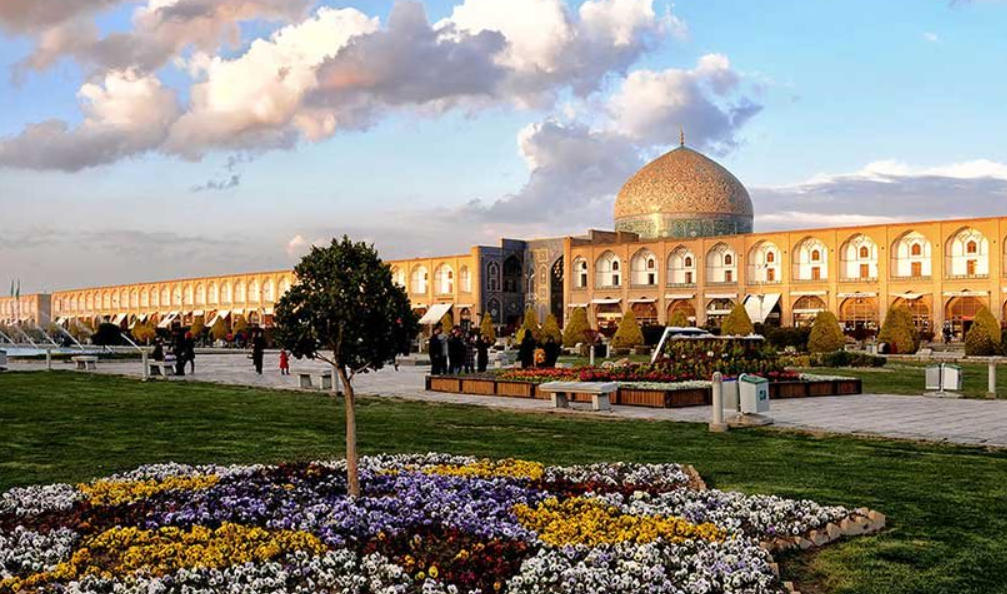 Souvenir shopping
One of the best shopping centers in Isfahan is Qaysarieh Bazaar in Naqsh Jahan Square. Among the most common products of this market are Isfahani products and handicrafts, carpets, copper dishes, and dry fruits. Qaisarieh Bazaar is also located near Isfahan Grand Bazaar, and both markets are covered. These markets offer reasonable prices for goods.
Sledding and hiking are two of your favorite activities
Beautiful flower arrangements and turquoise ponds with tall fountains create a joyful atmosphere in this square. Taking a walk through this colorful space will keep you occupied for a long time. The square has benches for tourists to rest on, and you can sit for a while and enjoy the beauty around you to relieve fatigue.