The "Group of Seven" of industrialized nations pledged on Sunday (July 5th) to invest $600 billion in international projects over the next five years in order to compete with China's Belt and Road Initiative.
In 2013, China launched the Belt and Road Initiative to revitalize the ancient Silk Road and invest $1.3 trillion in other countries' transportation and energy infrastructure.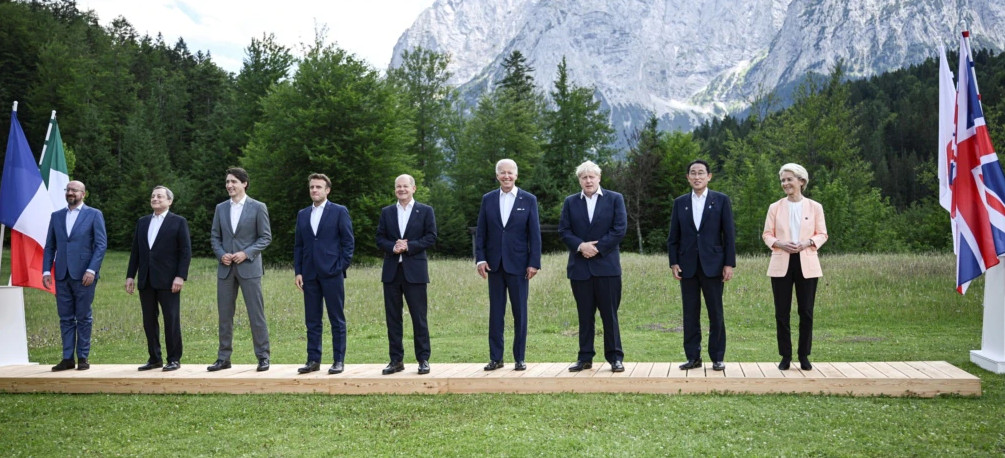 Even though China has not yet invested in any Iran-related projects, it has invested more than $ 800 billion in developing the Belt and Road Initiative in other countries, including Pakistan and Central Asia, near Iran's borders.
Last year, the European Union approved a plan for € 300 billion to compete with China's Belt and Road Initiative.
Joe Biden and other Group of Seven leaders agreed on Sunday to allocate $ 600 billion over the next five years to competing Belt and Road Initiative projects.
The president has announced that $ 200 billion of this will be donated by the US government and private institutions to developing and poor countries. This figure is not charitable and all parties will benefit from it.
"Telecom loan" refers to loans that China offers "secretly and without disclosure" to poor or developing countries and, if not repaid, takes over their assets and infrastructure. Some examples include a $ 361 million loan from Sri Lanka to Eximbank of China and the recruitment of two Chinese companies to develop Hambanatu, which Sri Lanka leased to China in 2017 for 99 years due to non-repayment of debt; This became known as the "Wami Trap" theory.
Media, academia, and politics have reported dozens of examples of such loans that have resulted in countries' assets being transferred to China, from Tajikistan to Africa. Venezuela has also pre-sold its oil to China in exchange for loans. A 25-year cooperation agreement has also been signed between Iran and China, but its terms have remained confidential.
China has plans to invest in more than 100 countries abroad.
Der Spiegel examined more than 100 loans China made last year, all of which were confidential and China was not allowed to make them public. By lending, China is forcing other countries to support themselves politically in international circles, according to the report.
He said on Sunday that hundreds of billions of dollars in capital would be allocated from banks, financial institutions, and funds in developed countries to help poor and developing countries.
The European Union will invest 300 billion euros as well. So far, Italy, Canada and Japan have announced alternative plans for China's Belt and Road Initiative, and other G7 countries have backed the initiative.