Nutrition
The best and most important properties of avocado for body health
Most of you know avocado fruit, especially in terms of beauty and fitness, you have heard its name a lot. Avocado is a pear-shaped fruit with very dark green or even black skin and a relatively large core estimated to have grown in Mexico around 10,000 BC.
Avocado has become a popular fruit in the last 15 years, especially in the United States. In most chain restaurants, this fruit is served as a salad or dessert with various spices.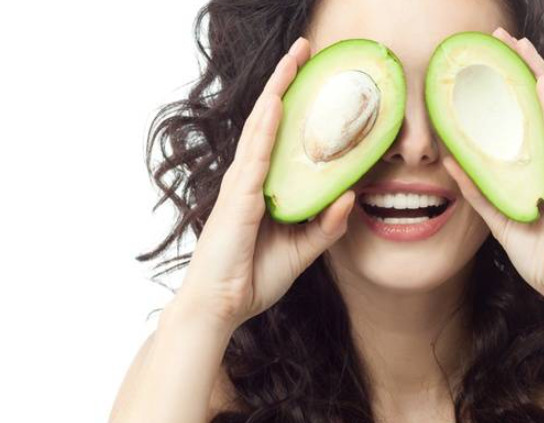 Avocado is an oily and vitamin-rich fruit that grows in hot climates. There are 20 types of vitamins and minerals such as potassium that help control blood pressure and folic acid, which is good for cell regeneration.
Properties and benefits of avocado fruit
Per 100 grams of avocado:
About 160 kcal of energy,
5.8 grams of carbohydrates,
0.66 grams of sugar,
7/6 grams of fiber,
66/14 grams of fat,
13/2 grams of saturated fat,
80/9 grams of unsaturated fat,
2 grams of protein,
5% Vitamin B1,
potassium,
Phosphorus,
magnesium,
4% iron,
1% calcium,
Some vitamins B2, B3, B5, B6
Zinc mineral
Avocados, like olive oil, are high in oleic acid. This substance is one of the most significant factors in preventing breast cancer.
Avocados contain antioxidants that prevent premature aging of the skin and keep the nervous system healthy.
The antioxidant "glutathione" in this fruit helps the liver in purifying the blood.
High levels of folate in this fruit can reduce the risk of a heart attack in susceptible individuals.
The properties of avocado reduce the risk of cancer.
Studies in 2007 show that avocados' antioxidant and anti-inflammatory properties reduce the risk of oral, skin, and prostate cancers. Also, the compounds in avocados reduce the side effects of chemotherapy.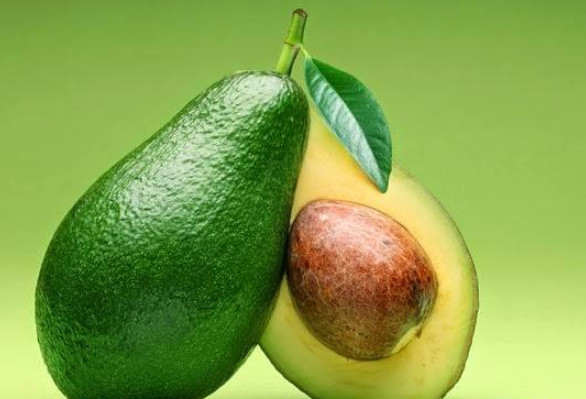 Good fats, Micronutrients, and avocado fiber help your body increase the hormones that help build muscle and burn fat.
Its potassium lowers blood pressure and prevents stroke and heart disease.
Avocado is an anti-inflammatory fruit and contains phytosterols, antioxidants, carotenoids, and omega-3 fatty acids. Avocados contain compounds that increase collagen synthesis and reduce the pain of osteoarthritis and osteoarthritis.
Avocado is an excellent source of lutein and prevents eye diseases.
The nutrients and enzymes in avocados heal inflamed mucous membranes in the stomach and small intestine.
Avocado is a fruit that contains all the nutrients except vitamin C. This fruit's protein is of high quality, and its vitamin A miraculously increases the body's resistance to bacterial infections and is a good remedy for gallbladder problems.
Properties of avocado for weight loss and slimming
The fiber in avocados makes you feel full for a long time, and the fatty acids in it activate the satiety center of the brain, which is a natural way to lose weight and lose weight.
There is evidence that avocado is good food for weight loss. In one study, people were divided into two groups: one group was taught to eat a meal containing avocados, and the other group was taught a similar meal without avocados. A series of questions related to hunger and satiety were asked. People were 23% more satisfied with eating avocados and 28% less likely to eat less than 5 hours. If this is true in the long run, diet avocados can naturally help you burn fewer calories.
Properties of avocado for skin and hair beauty:
As this fruit is rich in protein and fat, consuming it can help keep hair soft and fresh.
If you have dry hair, you can grate half an avocado and mix it with a teaspoon of olive oil and egg yolk and apply it to your pre-moisturized hair for 20 to 30 minutes every day. Massage and then wash your hair with a mild shampoo and warm water.
Properties of avocado beauty masks:
Avocado fruit hydrates and softens the skin and cleanses dead skin cells without causing damage or irritation.
How to prepare an avocado mask for peeling skin:
First, remove the avocado core and cut and crush the fleshy part of the avocado with a spoon, then gently peel the avocado skin, the inner contents of which have been separated, for 3 to 5 minutes.
Next, rub the crushed avocado on your face and leave it for 10 minutes. Then wash your face with lukewarm water. Be careful not to look around the mask. You can use this exfoliating mask once a week.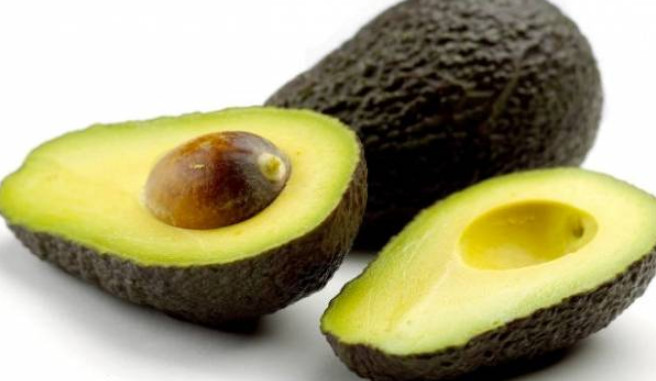 Avocado mask for soft skin and treatment of dry skin:
You can also use a natural avocado mask to rejuvenate the skin of your face and neck. If your skin is dry, mix the avocado with a teaspoon of honey, put it on your skin for 15 minutes, and then wash it off with lukewarm water. If your skin is normal or oily, you should mix it with one teaspoon of lemon juice to make an avocado mask.
Avocado and olive oil beauty mask
This mask softens and moisturizes the skin, removes dead layers of skin, and fights wrinkles.
To prepare this mask, we need the following materials:
Chopped avocado 1 tbsp
Chopped bananas 1 tbsp
Olive oil 1 tsp
Fresh orange juice 1 tsp
Preparation: Mix avocado and mashed banana with olive oil and orange juice to get a soft dough. Then rub it gently on your skin, being careful not to make eye contact. After 15 minutes, wash your face with lukewarm water.
Avocado mask for beauty and skin wrinkles
Elements:
Chopped avocado 2 tbsp
Two tablespoons honey
One egg yolk
Preparation: Mix avocado with honey and egg yolk well to get a soft and even paste, then gently rub this substance on the skin of the face (except the areas around the eyes) and leave it for 15 minutes and cover your face with Wash water You can use this mask once a week.
also read:
Significant properties and benefits of Gelatin
All the properties and benefits of grapes for health and beauty