It is better to use natural and herbal ingredients to have the best and fastest result in stopping loss and strengthening the hair. Would you like to highlight your hair naturally at home? So I suggest you read the article (How to highlight our hair at home with natural ingredients).
Essential tips and practical tips for strengthening and thickening hair
If it is a natural and specialized way, the strengthening method will have the best and fastest decrease in hair loss. The human body has about 5 million hairs, of which 100 to 150 thousand are scalp. The scalp's total area is approximately 500 square centimeters, which is about 200 hairs per centimeter.
Why do we have hair loss?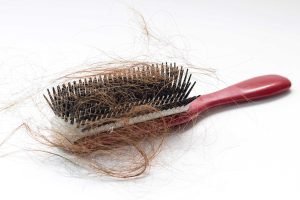 Men naturally suffer more from hair loss than women, but women can also lose their hair quickly due to negative factors. Various factors can cause hair loss, the most important of which in both sexes is a hormonal factor that is directly influenced by genetic factors. Androgenetic shedding is a common problem in both men and women.
These factors include:
Nutritional factors
Physical and mental stress
Diabetes and adrenal diseases
Pregnancy
Excessive intake of vitamin A.
Protein deficiency
Having a history of male pattern baldness in the family
Female hormones
Anemia and iron deficiency
Hypothyroidism or overactive glands
Vitamin B deficiency
age increasing
Why does our hair become weak? You are almost familiar with most hair thinners, including: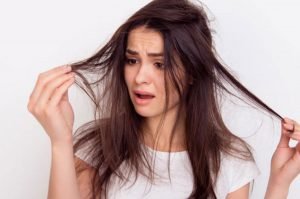 Hairdryer and iron
Intense dechlorination and dyeing
Use coarse brushes, mostly round and twisted brushes
Excessive washing and use of disproportionate shampoos
Making herbal and natural mascara at home
From non-standard colors
Natural and home methods to strengthen hair
It was time to review and introduce hair strengthening methods and solutions for low back pain, ranging from food and snacks to natural topical methods presented using traditional medicine prescriptions.
The best food to strengthen hair: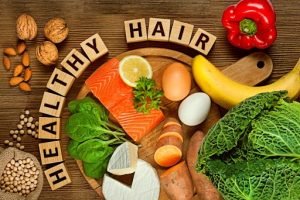 Eggs are a rich protein source – zinc – selenium, and iron, which can provide enough oxygen.
Fish: Especially open water fish that are rich in vitamin D and omega 3.
Walnut: This kernel is the best source of vitamin E and biotin.
Sweet potatoes: Rich in antioxidants
Spinach: In fact, most dark leafy vegetables are good sources of the vitamins they need.
Yogurt: Calcium and vitamin D in it is essential elements for growth and strengthening.
Lentils: Beans that are rich in iron, zinc, biotin, etc., are more suitable for people on slimming diets.
Berries family: contribute to beauty and shine.
Topical methods and herbal masks strengthen hair:
1- Honey mask and olive oil:
ingredients:
First, boil some olive oil in a bowl, preferably copper or zinc, on the flame and let it cool. Add two tablespoons of honey to the cooled olive oil, put this mask on your hair and scalp for 10 to 15 minutes. Then rinse well with cold water.
2- Egg mask:
ingredients:
One egg
A cup of milk
Two tablespoons lemon juice
Two tablespoons olive oil
Break the eggs and mix them with other ingredients. Then apply the mixture on the scalp and cover with a swimming cap or hair dye, and after 20 minutes, wash with cold water or use the egg alone. Stir until the yolks and whites are well combined, then massage into hair and scalp, and after 15 to 20 minutes, rinse with lukewarm water.
3- banana mask:
ingredients:
Two ripe bananas
A tablespoon of olive oil
A tablespoon of coconut oil
A tablespoon of honey
Mix all ingredients in a bowl, stirring to obtain a homogeneous, one-handed mixture. Then apply the mixture on your scalp and hair and after 5 minutes, wash with lukewarm water. Or you can add 5 to 8 drops of almond oil to the banana and apply on your scalp and hair and cover with a hat for an hour, then wash with cold water and then use a mild shampoo. You can also use a strong emollient at the end.
4. Castor oil mask to strengthen and eliminate dryness
Castor oil is rich in protein. And the protein prevents the scalp from drying out and nourishes it. So it helps to remove dry hair and treats it.
ingredients:
Two tablespoons castor oil
Two tablespoons brandy
One egg
Mix all the ingredients and then massage this mixture on your scalp and hair and after 30 minutes, wash off with cold water.
5. rosemary mask
ingredients :
2 to 3 tablespoons finely chopped rosemary
A cup of water
Mix the chopped rosemary with water and bring to a boil. Then wait a while, cool down, and massage your hair and scalp. After 15 minutes, rinse with lukewarm water.
6. green tea mask
ingredients:
One egg yolk
Two tablespoons of green tea
Combine the ingredients until you get a mixture with a creamy texture. Then, apply it to your scalp and hair using a paintbrush. After 15 to 20 minutes, rinse with cold water before shampooing.
7- Coconut oil and lemon juice mask
ingredients:
Three tablespoons coconut oil
Fresh lemon juice 1 tbsp
it is enough to combine three tablespoons of coconut with a tablespoon of fresh lemon juice and apply it to your hair after bathing.
Mask to strengthen nature: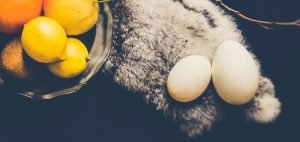 This is probably one of the most superficial masks you can make and can be stored in the refrigerator for up to a week. This mask nourishes the hair and makes it soft and shiny.
How to make a mask:
ingredients:
One egg
A teaspoon of lemon juice
A teaspoon of almond oil
A tablespoon of honey
Break the egg, separate the yolks and whites and mix with the other ingredients. Apply this mixture to your scalp. Then, using a hat, cover your hair. Leave on for 30 to 40 minutes, then rinse with a good shampoo and water.
Mask to strengthen oily hair:
This mask controls and reduces oil secretion.
How to make a homemade mask:
ingredients:
A tablespoon of water
Large fruit with a little salt
One egg white
Break the egg and separate the egg whites. And mix with other ingredients. Then apply this mixture to your hair. Wash off after 20 to 30 minutes. Finally, use a good shampoo.