Nutrition
Replace meat and poultry with vegetable proteins
People who can not eat meat and chicken for any reason, or chicken and meat consumption is harmful to them, or dear vegetarians can replace the following foods with chicken and meat.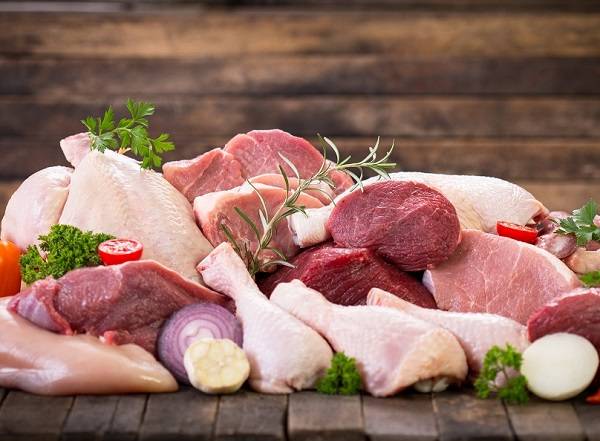 Tofu
Tofu is concentrated soy milk rich in protein and has essential amino acids for health, so it is a good meat substitute. Some people add tofu to hot foods such as soups and fries.
One cup of tofu contains:
Calories: 188.4
Protein: 20 g
Fat: 11.86 grams
Calcium: 868 mg
Iron: 13.3 mg
Fiber: 0.444 g
Plant tissue protein
Vegetable tissue protein is one of the best plant protein sources with about 56% protein made from soybeans, the oil of which is obtained through a unique process and technology, and some people call it soybean fat-free soy. TVP contains all the essential amino acids and is a good source of magnesium and some B vitamins. And it has a lot of protein; TVP is waterless, so you have to soak it in hot water to cook it.
A 1-cup meal includes:
Calories: 222
Protein: 35 g
Fat: 0.83 g
Calcium: 164 mg
Iron: 6/28 mg
Fiber: 11.9 grams
Mushrooms
Mushrooms can replace meat. Mushrooms are rich in protein, potassium, and fiber. If you like the taste of meat, mushrooms are a good option. Mushrooms are healthy and filling and are one of the vegetables that helps strengthen the immune system.
Eggplant
Eggplant has a rich and varied meat flavor. Eggplant is very filling and rich in potassium, dietary fiber, magnesium, iron, calcium, protein. It has vitamins A, B6, and C. You can use eggplant instead of meat.
Beans
Beans are an excellent source of protein, fiber, potassium, calcium, magnesium, iron, and vitamin C. Beans have a fleshy texture so that you can use them as a meat substitute. There are several ways to prepare legumes that you can use in your diet without getting tired. Use grains and mushrooms in your meals to reduce your meal's overall cost, eat more, and feel fuller.
Lentils
Lentils contain protein, and foods like lentils with bread or lentils are a complete meal. To take advantage of meat properties, you can use lentils to make meatballs, burgers, soups, and tacos (Mexican food). Lentils are very nutritious and your heart's friend.
Peas
Chickpeas are a source of plant protein that contains essential amino acids.
Nutritional value of chickpeas per 100 grams:
19 grams of protein
Carbohydrates 61 g
6 grams of fat
Beetroot
Beets are a source of plant protein, magnesium, fiber, iron, vitamins B6 and C, and calcium and potassium so that you can substitute meat. Use beets in hamburgers, tacos, soups, salads, desserts, etc., and enjoy its sweet taste.
Broccoli
Broccoli is a good substitute for meat in many foods because broccoli contains vitamin A, magnesium, iron, protein, fiber, and lots of powerful antioxidants and provides 135% of your recommended daily vitamin C. You can use broccoli in soups.
Green Peas
Green peas contain essential amino acids as a source of plant protein and are a good source of iron, magnesium, phosphorus, zinc, copper, and a variety of B vitamins.
Nutritional value of peas per 100 grams:
Protein 1.8 g
Carbohydrates: 7 grams
Fat: 1.2 grams
Spirulina
Spirulina is an alga that is a rich source of plant protein, which NASA calls a superfood. Spirulina is rich in magnesium, riboflavin, manganese, potassium, and small amounts of fatty acids and reduces stress by strengthening the immune system. Blood is effective in improving blood sugar and cholesterol.
Quinoa
Quinoa is a complete protein rich in fiber and rich in iron and magnesium, making it an unlimited food.
Carrots
Carrots are rich in vitamin A, fiber, and lots of other vitamins and minerals. You can use carrots instead of meat in different ways in soups, salads, etc. Eat carrots as vegetable bacon (with eggs) for breakfast.
peanut butter
Peanut butter has protein, so you can eat it with breakfast bread to provide protein to your body.
Nuts
Nuts are one of the best sources of plant protein, and a diet rich in nuts can help prevent risk factors for some chronic conditions, such as inflammation. Eating peanuts is an excellent way for people who want to increase their diet amount. Almonds are a perfect snack for people looking for a healthy, high-protein option. Pistachios contain a lot of protein and other vital nutrients. Instead of animal protein, you can use unsalted raw nuts.
Wheat groats
Wheatmeal, which contains fiber and potassium, can be used to make daily protein instead of meat. You can use this food in soup.
dairy
Milk and cheese also contain protein and are suitable for providing protein and calcium in the body. Some people are unable to use pasteurized milk or cow's milk due to lactose intolerance. Soy milk can be a good substitute for cow's milk for people with lactose intolerance.
Temp
Temp is a traditional Indonesian dish made from soy. In addition to soy, tempeh may be made from other types of beans, wheat, or a mixture of soy and wheat. The texture of this material is dry and firm but very strong. Tempeh contains more fiber and protein than tofu and contains magnesium and vitamin B-6 and intestinal-friendly probiotics. You can fry or steam the tempeh or cook it with sauce or add it to salads or sandwiches.
One cup of tempeh contains:
Calories: 319
Protein: 33.7 grams
Fat: 17.9 grams
Calcium: 184 mg
Iron: 48/48 mg
Greek yogurt:
Every 100 grams of Greek yogurt contains 10 grams of protein, twice as much as regular yogurt. Greek yogurt has less fat than cream, and because of its beneficial bacteria, it helps the health of the digestive system.
Chia seeds
Chia seeds are a complete plant protein source containing iron, zinc, calcium and antioxidants, and omega-3 fatty acids. Chia seeds are used as a thickener in recipes and are a good substitute for eggs in various foods.
Sunflower seeds
Every 100 grams of sunflower seeds has 22 grams of protein and is very useful due to its protein and omega 6 fatty acids. The fatty acids in pumpkin seeds are very effective in reducing bad cholesterol.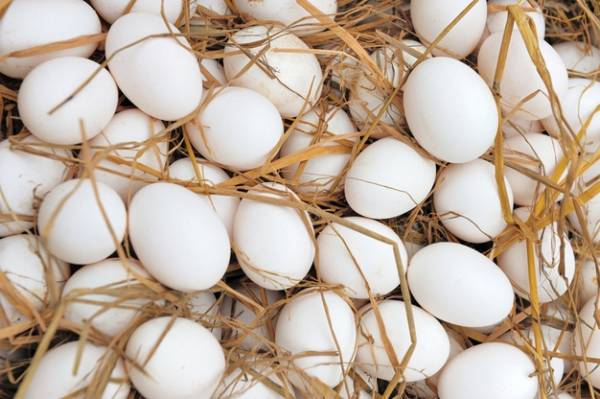 egg
2 eggs have about 13 grams of protein. Eggs are rich sources of protein and vitamins B12 and D.
Are meat substitutes healthier than meat?
Meats are rich protein sources containing all the essential amino acids and contain iron and vitamin B-12. Eating some meat is good, but eating more than 18 ounces of red meat a week increases colon cancer risk.
Also, people should not eat processed meats such as bacon, sausages, and meats that are high in saturated fat. Consumption of the heart leads to increased CO2 emissions, which is harmful to the environment.
Some foods can be suitable substitutes for meat, but eating meat substitutes high in sugar, salt, saturated fats, or processed foods is not ideal for your health.
important points
If you can not eat red meat due to illness, you can use chicken, turkey, ostrich meat, or seafood such as fish, shrimp, and chunks because these foods are less fat and have a higher protein value than red meat.
Some meat substitutes, such as vegetable burgers or chicken nuggets, can contain animal ingredients such as eggs and cheese.
Vitamin B12 deficiency is common in those who avoid animal products and, in severe cases, requires supplementation.