News
Iran says it will resume nuclear talks soon to lift sanctions
Amir Abdollahian said the decision was reached after extensive and in-depth discussions with Josep Borrell, the EU's top foreign policy official.
In a joint press conference with Borrell, Amir Abdollahian said the talks would resume soon.
Iran's sanctions have been stalemated since March in the negotiations to revive the JCPOA and lift the sanctions. The talks to revive the JCPOA began in April 2021, after U.S. President Joe Biden said his administration is prepared to reverse Donald Trump's stance on the agreement.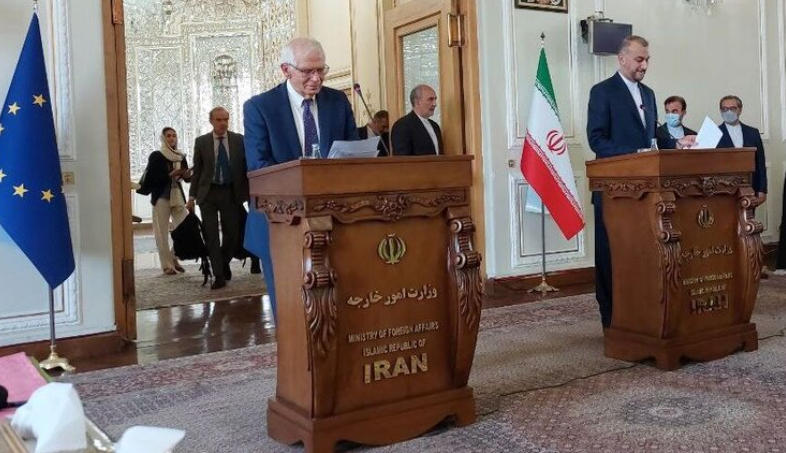 Amir Abdollahian continued, "Today, we discussed cooperation between Iran and the European Union. We are striving to establish balanced relations in the area of foreign policy, and the European Union and European countries play a key role in this. We are seeking to develop our relations with countries on the European continent."
According to the chief diplomat, the nuclear deal will not be acceptable if Tehran does not receive dividends from it.
Borrell, for his part, said, "My trip to Tehran has a single aim: to give new momentum to the nuclear negotiations and to bring the JCPOA back on track."
As the coordinator of the talks to revive the JCPOA, he felt a break in negotiations was necessary.
"Three months have passed since I paused the Vienna talks. It is necessary to break the current dynamic of escalation and speed up our work. "We need a deal to be signed now," the top EU diplomat said, adding that the resumption of talks is a decision made by both Tehran and Washington.
During Borrell's meeting with the Iranian foreign minister, the two sides agreed "to resume negotiations between the U.S. and Iran in the coming days, facilitated by my team, to resolve the last remaining issues."
Borrell continued, "Our bilateral relations are highly promising, but we will not be able to realize their full potential without a working JCPOA."