As you know, baby shampoo is excellent and gentle for washing the baby's head, but you may not be aware of its other uses. For this reason, in this section, we will refer to other uses of baby shampoo.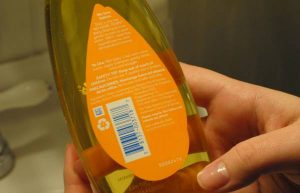 Face wash
Baby shampoo is very gentle for washing baby hair to be suitable for daily skin washing. Dermatologists often recommend that people with eczema (seborrheic dermatitis) use baby shampoo daily to wash their face.
Eliminate adhesion
If removing the glue from the skin is painful for you, you can pour a few drops of shampoo on the glue to easily remove it from the skin. The baby shampoo also removes the remnants of creams or ointments from the skin.
Cleansing the sinuses
Neti Pot (treatment of sinus problems) can clear the sinuses and reduce snoring. Still, you can add a drop of baby shampoo in saline solution after consulting your doctor and with your doctor's permission, as it can help you treat the infection.
Treatment of minor eye infections
Do you have redness and itching of the eyelids? You may have blepharitis, which is a common eye disorder and is often caused by bacteria. Symptoms include itching, redness, burning, tearing, and flaking of the eyelids when waking up. You can improve inflammation by using warm water compresses and washing your eyes with baby shampoo.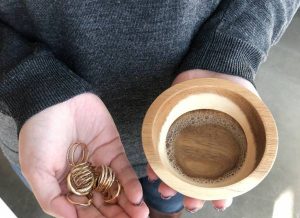 Cleaning jewelry
Jewelry can be cleaned by boiling it in a mixture of shampoo and water. Just mix a drop of baby shampoo with some water, clean the jewelry with a soft toothbrush, and rinse with cold water and dry thoroughly.
Use as a beard foam
If you forgot to bring your foam with you on the trip, using baby shampoo is the best nettle, and you do not need to use soap.
Wipe the floor
If you do not want to use strong chemicals in home cleaning, use baby shampoo instead. Many people recommend baby shampoo as a good option for cleaning laminate flooring. Mix a mixture of 1 to 2 tablespoons of baby shampoo with some water and use it to remove grease and dirt.
Cleaning and maintenance of furniture and leather goods
There are many leather cleaners for furniture, shoes, and handbags. But in many cases, a specific solution may not be needed. Mix a drop of shampoo in warm water and clean the items with a cloth soaked in the solution.
Cleaning jacket and leather hat
If you do not want to use strong cleaners to clean leather coats such as leather furniture, dissolve a shampoo in water, soak a towel in the solution, clean the coat with it, and dry the coat with a towel. To clean the leather cap, you can wipe the damp cloth with one or two drops of baby shampoo on your leather cap and wipe off anything left with another clean damp cloth.
Wash delicate clothes by hand
To wash delicate clothes by hand, you need a mild detergent such as baby shampoo that does not damage the hands and clean the clothes.
Washing woolen clothes
To wash woolen clothes, you can use a gentle enough shampoo and put the clothes in the basket to dry.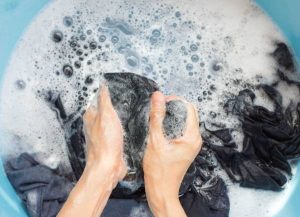 Open the zipper of the dress or pants.
If the zipper of your clothes gets stuck, put a drop of shampoo on a cotton ball and put it on the zipper.
Relieves dry feet
To soften the skin of the feet and relieve dry feet, apply a little shampoo on the feet before going to bed and wear a pair of light cotton socks until your feet become soft and supple in the morning.
Wash off excess hair dye
To wash off excess hair color, add a little baking soda to baby shampoo and wash off excess hair color with it. Using this method and washing your hair two to three times with baby shampoo is more valuable than using a hair color lightener.
Wash makeup brushes
Dirty makeup brushes can be a breeding ground for bacteria and can damage the beauty of the face by causing pimples. Dirty brushes can also spread a serious infection caused by Escherichia coli or Staph or fungal infection.
To keep the skin clean and it is recommended to wash the brush every seven to 10 days with a mixture of water and mild shampoo to remove excess moisture, then leave them straight to dry.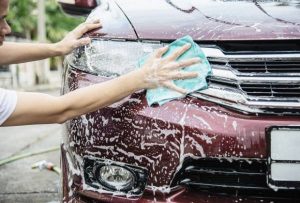 Car wash
To clean the car, mix the baby shampoo with baking soda and wash the car. Or pour a quarter cup of shampoo into a bucket of water, clean the machine's body with a sponge, remove black stains, put a drop of shampoo directly on the sponge, and perform a cleansing operation.
Cleaning the walls
Dilute baby shampoo in a bucket of warm water and use it to clean dirty walls. To remove the remaining stains of insecticide, spray on the wall that you used to kill insects, pour a little shampoo on the sponge, clean the wall with it, and then apply a damp cloth to the wall to cover it.
Carpet cleaning
You do not need to use strong detergents to clean your carpets, but you can use baby shampoo to clean the carpets.
Cleaning the leaves of plants
Plants need to breathe, so the leaves of houseplants should always be clean. To clean the leaves of plants, pour a few drops of shampoo in a bowl of water, wet a cloth with it, soak it, and then wipe the dust off the leaves with this cloth.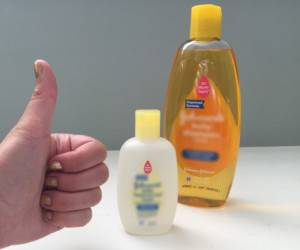 Cleaning the stove
The formula of baby shampoo is adjusted to clean the grease off your stove, remove the grease from your stove, mix a little baking soda with shampoo, and clean the gas with it.
Cleaning valves
Use baby shampoo to clean and shine the valves when you do not have enough time.
Clear windows
Combine a tablespoon of baby shampoo with a little water in a bowl and pour it into a spray bottle, and you will be amazed at the effect of this combination for cleaning windows.