Medical
How to choose the best clothes during pregnancy
Pregnancy is one of the most important and beautiful periods of every woman's life. During this period, women gain weight and can no longer wear their previous clothes, so they should wear loose clothes that are comfortable and attractive. There are many maternity clothes on the market today that, in addition to comfort, make a pregnant woman beautiful.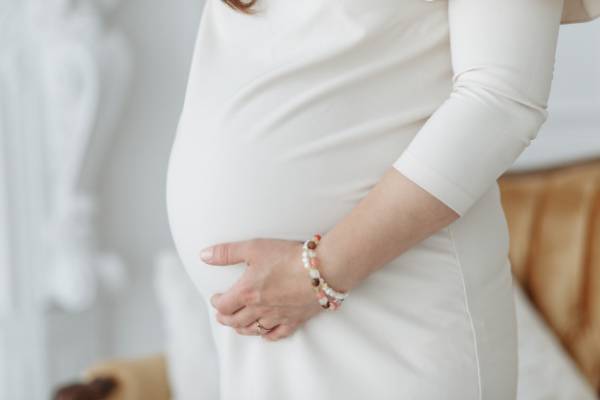 What should we wear during pregnancy?
Pregnancy causes many changes for the body, and the body soon changes, such as weight gain, increasing the size of the abdomen and waist. There are beautiful clothes suitable for this era in the market that you should choose clothes that are beautiful and comfortable according to your taste. The characteristics of different types of maternity clothes are described below:
Pregnancy underwear
From the beginning of pregnancy until the end of this period, the volume and size of women's breasts and buttocks begin to increase, and the previous underwear is no longer suitable for this period. Choosing the right underwear during pregnancy can control breast growth. It is better to choose cotton underwear during this period and avoid wearing fancy bras because these underwear does not cover the chest.
Also, do not use spring bras during this period, as these bras often upset the mother and may also cause the spring to come out and damage the breast. In the last months of pregnancy, when buying a bra, you can choose bras suitable for breastfeeding.
Shirts and tops suitable for pregnancy
One of the best clothes for pregnancy is a shirt. Shirts are usually looser than other clothes and cover the size of the abdomen. If you want to choose a shirt, choose a shirt that is up to the knee or higher because the enlarged abdomen gradually raises the edge of the skirt and looks shorter. In addition, you can wear brightly colored shirts for this period.
Pregnancy tops are a good idea for women's clothing during pregnancy. These clothes are very comfortable, and you can even wear these clothes after pregnancy. During this period, prepare different tops with different colors and wear them with a limited number of suitable clothes under the torso. Try to keep the lower part of your torso black and dark in color. The choice of layered tops is also very convenient; these tops cover the breasts.
Shirt suitable for pregnancy
Pants for pregnancy
It may be possible to avoid buying some maternity clothes, but maternity pants are essential and should be chosen correctly because they are used throughout pregnancy. In recent years, various maternity pants have been introduced to the market, making a choice a little more difficult. One of these pants is jeans. The only difference between these pants and regular jeans is the waist and their fit on the abdomen. The size of the pants should not be too big because they will not look beautiful. Although the comfort of maternity clothes is the first choice, most pregnant women also care about beauty.
If you can also wear regular jeans, you should choose twice the size of what you always wear. Pants, leggings, and leggings are a good choice for pregnant women and are very comfortable. However, the fabric that is intended for maternity pants and the mother's comfort also affects her health and hygiene, so choose pants from materials that do not prevent the skin from breathing.
Proper pregnancy pants
Pregnancy socks
Choosing socks for pregnancy depends on your taste. During this period, you can wear tights or knitted socks according to your preference.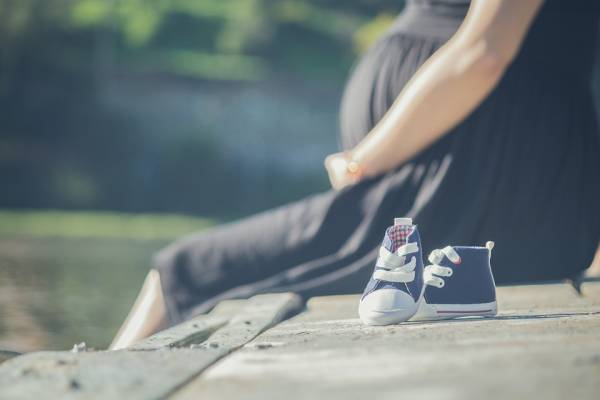 Choosing shoes during pregnancy
During pregnancy, a pregnant woman's feet change due to inflammation and become almost one number larger. Even after childbirth and return to their previous weight, their legs do not return to the last size. They are usually half to one in number. It is added that choosing the right shoes for this period is very important, so it is better to have the best choice by knowing the following points:
First, check the size of your foot and then buy your shoes.
Sandals are a good option for this season. Choosing these shoes in hot seasons helps to keep your feet cool, so if you feel intense heat during this period, be sure to wear sandals.
Shoes with higher than standard heels can easily double your back pressure and turn simple and controllable pain into acute and chronic pain. Also, wearing these shoes during this period will cause you to fall.
The best choice of shoes during pregnancy
The upper part of the shoe should be made of leather so that the foot can breathe completely. Shoe soles should also be made of rubber to reduce the chance of a pregnant woman slipping.
Loose-fitting shoes are better than other types of shoes because your feet may now swell during pregnancy. Avoid wearing very tight shoes during this period, as it will disrupt blood circulation in the legs.
Hooked or lace-up shoes are inappropriate options in choosing shoes.
You can have the best choice among pregnancy medical shoes and walk with them safely.