Nutrition
Do you know these 20 useful properties of walnut?
Eating walnuts has many benefits for human health; reducing heart disease, preventing cancer, and improving brain function benefits walnuts. Walnuts are great for the skin and body. Walnuts are also useful for hair care, and many shampoos contain walnut extract and walnut oil because they keep hair healthy and shiny.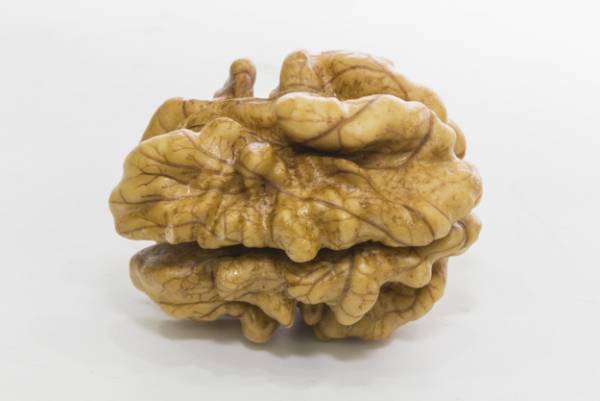 Vitamins and minerals in walnuts
Walnuts are a good source of some vitamins and minerals. These include the following:
Vitamin B6:
This vitamin helps strengthen the immune system and nervous system health. The deficiency of this vitamin causes anemia.
Copper:
Copper in walnuts is a useful mineral that strengthens heart health, improves the immune system's function, bones, and nerves—other functions of this mineral.
Folic acid:
Also known as vitamin B9, a deficiency of this vitamin during pregnancy can lead to congenital disabilities.
Vitamin E:
Walnuts contain a large amount of vitamin E that the body needs to fight cancer.
Phosphorus:
Approximately 1% of our body is phosphorus. This mineral is found mainly in bones and is of particular importance in the body.
Manganese:
Most of this critical mineral is found in nuts, whole grains, fruits, and vegetables.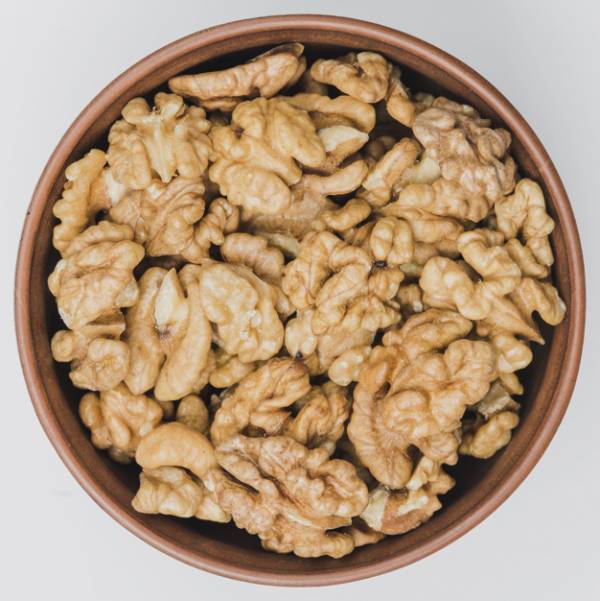 Benefits and health properties of walnuts:
Heart health:
The high level of omega-3 fatty acids in walnuts is beneficial for the cardiovascular system. It has been shown that eating just a few walnuts a day can help lower blood pressure, so those with high blood pressure should be extra careful. Omega-3 fatty acids reduce bad cholesterol in the body and increase good cholesterol production, which is also good for the heart.
Walnuts are suitable for the immune system:
Walnuts are rich in antioxidants that keep your immune system healthy and prevent disease.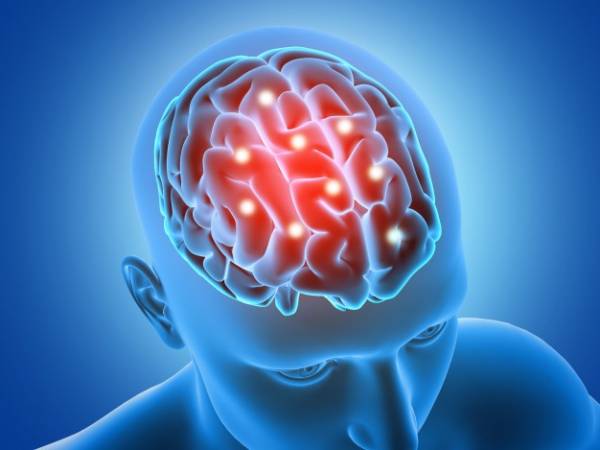 Walnuts are good for brain health:
The omega-3 fatty acids in walnuts are also good for the brain. It makes the nervous system work slowly and improves your memory.
Walnuts are good for breast cancer:
In 2009, the American Cancer Society published a research volume showing that eating walnuts every day can reduce breast cancer risk.
Walnuts suitable for inflammatory diseases:
For people with inflammatory diseases such as asthma, osteoarthritis, and eczema, walnuts are useful because they contain large amounts of fatty acids.
Walnuts are good for bone health:
Walnuts contain an essential fatty acid called alpha-linolenic acid. This alpha-linolenic acid and its compounds are associated with strong and healthy bones. Inflammation also occurs when you absorb omega-3 fatty acids through walnuts. It is reduced, and this is related to preserving bones for a more extended period.
Walnuts to help you sleep better and stress:
Walnuts contain melatonin and are said to be associated with a better sleep pattern. Omega-3 fatty acids also keep blood pressure low and help reduce stress.
Walnuts suitable for pregnancy:
Walnuts contain healthy B vitamin groups such as folate, riboflavin, thiamine, etc., which are essential for a pregnant woman and fetus.
Walnuts suitable for the gastrointestinal tract:
Walnuts are rich in fiber and are the right way for the digestive system to function correctly. All human beings need fiber to maintain a constant daily bowel movement.
Walnut is suitable for cleansing the body:
Walnuts are your internal cleanser because they cleanse the gastrointestinal tract of many parasites.
Walnut is suitable for treating fungal infections:
There is no better way to kill the fungus than black walnuts.
Delayed skin aging:
Walnuts are suitable for the skin because they are rich in B vitamins. Vitamin B controls stress and mood well. Increased stress levels can cause premature wrinkles, resulting in faster aging. B vitamins and vitamin E help fight free radicals caused by stress, which delays the aging process.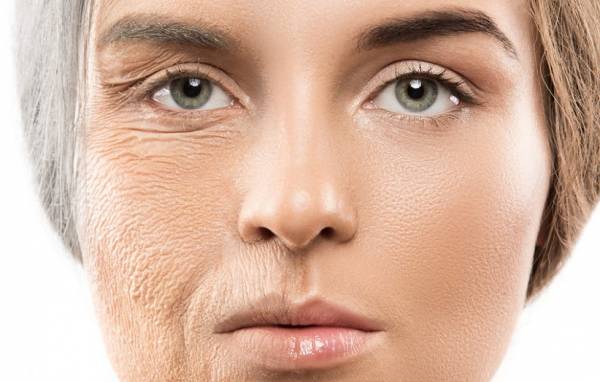 Walnut is suitable for moisturizing the skin:
Those with dry skin should use warm walnut oil regularly. Walnut oil helps maintain skin moisture, nourish the skin from within and grow healthy, glowing cells.
Walnuts to say goodbye to dark circles under the eyes:
Regular use of walnut oil to lighten dark circles under the eyes is widespread. The oil extracted from walnuts relieves its swelling.
Beauty package mask and skin with walnuts
Four walnuts,
Two teaspoons barley,
One teaspoon honey
One teaspoon cream,
Pour four drops of olive oil into a blender and mix well to soften the dough.
Apply it on your face and let it dry completely.
Rinse with warm water and massage in a circular motion.
This face mask is an excellent way to keep facial skin moisturized and delay wrinkles.
Properties, benefits, and advantages of walnuts for healthy hair:
Longer and healthier hair:
Walnuts are good sources of potassium, omega 3, omega six, and omega nine fatty acids. All of these substances strengthen the hair's secretory sacs. Therefore, regular use of walnut oil makes your hair longer, more vital.
Walnut oil prevents baldness:
Studies show that regular use of walnut oil can solve baldness problems.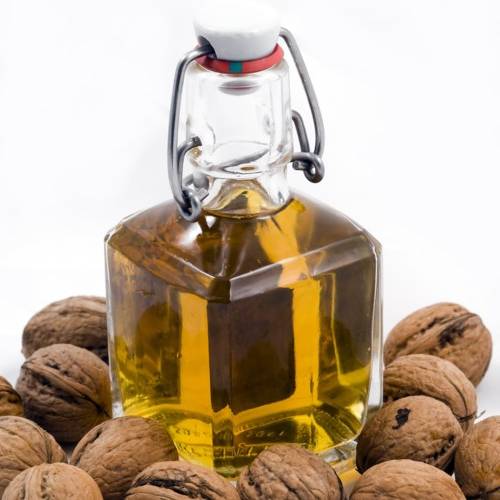 Walnut oil is a natural anti-dandruff:
Walnut oil is widely used in the production of hair oil due to its rich moisturizing properties. As a result, it is widely recommended as an anti-dandruff agent.
Walnut oil for the healthy scalp:
Regular use of walnut oil keeps the scalp moist, and the antifungal properties of walnut oil effectively prevent fungal infections.
Prepare your hair color with walnuts:
Walnut shell is a natural dye that can highlight the natural bumps of your hair. Walnut oil contains a lot of protein.
How to use it:
It is recommended to use walnut oil at least three times a week to enjoy its benefits. For better results, it can be used alone or in combination with coconut or olive oil.
Harms and side effects of walnuts:
Walnuts can also have adverse effects on our bodies. Some of these side effects are minor, while others require medical attention. So for more information, read the following article:
Weight change with walnut consumption:
A wide range of studies has shown that eating walnuts due to high energy can lead to weight gain. If you eat large amounts of walnuts without control, you will suffer from unwanted weight gain.
Allergies:
Allergic reactions are generally associated with excessive consumption of walnuts. Some people may have minor allergic reactions, while others may have severe allergies.
Boils and swelling with high consumption of walnuts:
Consuming large amounts of walnuts can cause itchy skin and inflammation of the whole body. People who are sensitive to other types of nuts are more likely to have these symptoms.
 Possibility of diarrhea with walnut consumption:
Consumption of walnuts can cause various types of digestive problems. If you have diarrhea and other digestive problems after eating walnuts, it is time to say goodbye to your favorite food.
Nausea with walnuts:
As mentioned earlier, walnuts are an allergen. They contain antibodies that stimulate white blood cells and produce histamine in the body. These histamines cause allergic reactions such as nausea, stomach pain, and diarrhea.
Pregnancy and lactation:
As a result of allergies, walnuts are in the "unsafe" food group for pregnant and lactating women.
Lip cancer:
If walnuts are placed on the skin daily, it can cause lip cancer because it contains a slow chemical. Of course, a side effect is rare and occurs after long-term use.
 Possibility of asthma attacks by consuming walnuts:
Asthma is becoming more common today. If you have asthma and are allergic to walnuts, you should avoid eating these dried nuts. People who are sensitive to walnuts are more prone to asthma attacks.
Swelling of throat and tongue with walnut consumption:
People who suffer from walnut allergies can also have serious problems. These people may experience swelling of the throat, tongue, and even the lungs. These symptoms make it difficult to breathe and can even lead to death.
Possibility of acne and sores with walnuts:
Walnuts can cause acne, eczema, sores, and some other skin infections because they are placed on the skin daily. They can also cause excessive sweating of the hands and feet.
How to store walnuts:
You can store walnuts in an airtight container in a cool, dry place away from direct sunlight.
You can use walnuts for three months. Provided it is in its skin.
After removing the shell, you can keep it in the refrigerator for six months.
You can keep walnuts in airless packaging and use them for a year without any damage.
Walnuts generally absorb food flavors readily.