News
Clarence Thomas says rulings on gay rights, contraception should be reconsidered after being overturned by the Supreme Court
Clarence Thomas said Friday that landmark high court rulings establishing gay rights and contraception rights should be reconsidered now that the federal right to abortion has been revoked.
Thomas wrote that the rulings "were demonstrably incorrect."
He cited three cases: Griswold vs. Connecticut, which declared that married couples have the right to obtain contraceptives; Lawrence v. Texas, which established the right to engage in private sexual acts; and Obergefell v. Hodges, which said same-sex marriage is legal.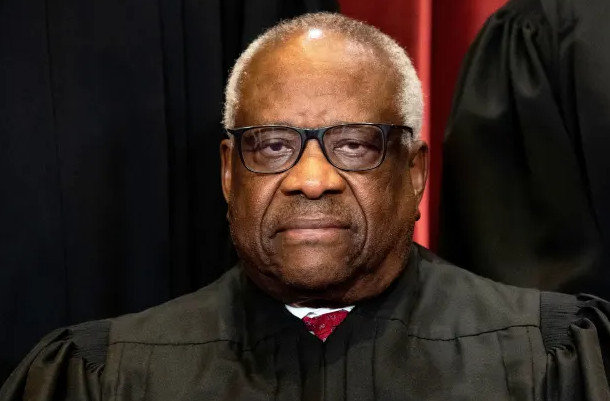 Thomas' recommendation to reconsider that trio of decisions does not have binding legal authority, nor does it compel his colleagues on the Supreme Court to act as he suggests.
There is, however, an implicit invitation to conservative lawmakers in individual states to pass legislation that might run afoul of previous Supreme Court decisions, with the hope of having those decisions reversed.
That is the approach conservative lawmakers took in multiple states, where for years they passed restrictive abortion laws in the hopes that a challenge to them would reach the Supreme Court, which, in turn, would overturn federal abortion rights.
On Friday, the Supreme Court overturned Roe v. Wade entirely by upholding a Mississippi abortion law that imposed far more stringent restrictions than those permitted by its 1973 ruling in Roe v. Wade. A 1990s case that made clear that abortion was a constitutional right was also overturned.
Thomas, in the concurring opinion he wrote siding with other conservative justices and voting to overturn Roe, cited the rationale for this as he called for other old cases unrelated to abortion to be reconsidered.
"The Court explains well why the claimed right to abortion is not a form of freedom protected by the Due Process Clause of the U.S. Constitution's Fourteenth Amendment," he wrote.
Under that clause, no state may "deprive any person of life, liberty, or property without due process of law."
Thomas noted that the right to abortion under that clause is neither 'deeply rooted in the history and tradition of this nation' nor implicit in the idea of ordered liberty."
In Friday's ruling overturning Roe, Thomas said the three cases he now believes should be reconsidered by the court "are not at issue."
But, he wrote, they are all based on interpretations of the Due Process Clause.
He said they are based on the concept of "substantive due process," which he described as "an oxymoron that lacks any constitutional basis."
Thomas said the constitutional clause that guarantees only "process" for taking someone's life, liberty, or property cannot be used to "define the substance of those rights."
As Thomas said, nothing in the Roe-related ruling on Friday "should be interpreted to cast doubt on precedents that do not affect abortion… in future cases, we should reconsider all of this Court's substantive due process precedents, including Griswold, Lawrence, and Obergefell."
Whenever a substantive due process decision is demonstrably erroneous, we have a duty to reverse it
according to precedent," Thomas said.
In a ferocious dissent to Friday's ruling, the Supreme Court's three liberal justices identified Thomas' concurring opinion as one of several dangers posed to individuals' rights by the decision.
"We cannot grasp how anyone can be confident that today's opinion is the last of its kind," wrote the liberal justices Stephen Breyer, Elena Kagan, and Sonia Sotomayor,