Pelvic pain is a condition that some women experience during pregnancy, and it is usually not severe. It can be controlled, but in some cases, it may prevent a person from doing daily activities.
When do buttocks and pelvis pain during pregnancy?
Every pregnancy has its difficulties. That is why when pelvic pain starts, it is not the same for all women because some of them experience this pain in the first trimester of pregnancy due to changes in the body and others in the second trimester. Experience due to overgrowth of the uterus.
It does not matter in each trimester of pregnancy; there are significant causes for hip pain, including strenuous activity, prolonged standing, and hormonal changes.
Causes of hip and pelvis pain during pregnancy:
Hormonal changes
Relaxin plays a vital role during pregnancy and can affect the mother's musculoskeletal system. Therefore, the joint's softness and the ligaments' flexibility increase too much and cause pain in the buttocks, back, and knees, which all drive pelvic pain.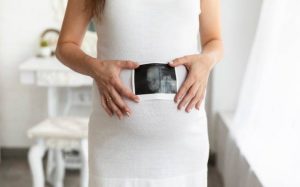 Circular ligament pain
The ligaments in the pelvic region hold the uterus in a circle. When women become pregnant, these ligaments soften and cause pain when pressed. The pain starts from the top of the coccyx to the top of the buttocks and may begin in the second trimester and continue until the third trimester.
Unstable osteoporosis
Osteoporosis is one of the causes of hip pain in the third trimester and may be due to a short-term reduction in bone tissue that can cause sudden pain, especially when lifting and walking.
Sciatica
The sciatic nerve is the largest nerve that runs from the buttocks to the legs and connects to the body's spinal cord, skin, and significant muscles. This nerve is affected during pregnancy and causes severe pain in the buttocks and one or both sides.
This type of pelvic pain occurs for various reasons, including overweight, poor posture, and uterine contractions in the third or late trimester of pregnancy.
Other causes
Pelvic pain during pregnancy can also be due to weight gain, poor posture, and sleep. These behaviors put pressure on the buttocks and cause pain and discomfort.
How to eliminate pelvic pain during pregnancy?
Hot compress
Massage
Sport
Exercises to relieve pelvic pain during pregnancy:
Doing some exercises is effective in reducing pelvic pain, some of which we will introduce to you in this section: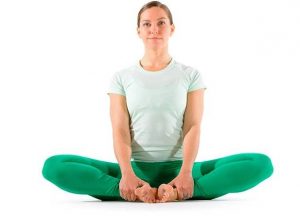 butterfly stretch
Sit on the floor to make this move. Keep your back straight. Put your legs together.
Then place your hands on your ankles. Bend your knee at the elbow and push forward.
Hold this position for a few seconds, then change your situation, press the knees and hold for a few seconds,s and repeat this movement three times.
Tip: If you think this position puts pressure on your abdomen and you do not feel comfortable, be sure to stop it.
 Scott Yoga
To do this, hold your back firmly and bend your right knee and move it to the right and out. Do the same for the left knee and gently bend your hips to squat.
Your whole body should be in a relaxed position, and your hands should be close to your heart just when you are doing a squat. You can get help from someone to do this.
Tip: If you feel pain in the abdomen, stop this movement immediately.
Practice sitting on a chair
To do this exercise, sit on a chair and keep your back straight and place your right foot on your left knee. Bend forward slowly, and you will feel more comfortable with this movement in the buttocks and calf muscles' outer areas.
Stay in this position for a few seconds, do this movement for the left foot on the right foot, stay still for a few seconds, and repeat this movement three times a day.
Tip: Do this movement as long as you feel comfortable. Otherwise, it would help if you stopped it as soon as possible.
Use of pregnancy belts and pillows:
When sleeping, you can use a pillow to hold your knees, back, and hips. Pregnancy belts also help strengthen your hips.
Use painkillers. "If not all exercises and warm compresses are effective, ask your doctor to prescribe medication. Acetaminophen called Tylenol may be a good option, but your doctor may have prescribed it."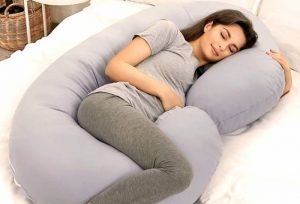 Can pelvic pain be prevented during pregnancy?
There is no specific way to prevent this pain, but the following steps will be constructive:
Exercise increases your overall physical ability and gives you more physical strength.
Sitting or standing for long periods can cause pelvic pain during pregnancy. So rest and relax.
If you are sitting, standing, or sleeping, your posture should be perfectly straight.
Do not wear inappropriate pants and shoes with heels. Be sure to buy quality shoes.
Keep your weight in proportion. Being overweight during pregnancy puts more strain on the legs and pelvis.
If you feel that these solutions do not work, you should see a doctor.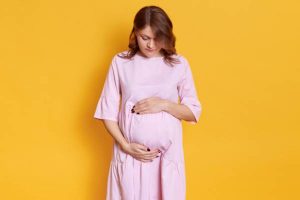 Frequently Asked Questions about pelvic pain during pregnancy:
Is pelvic pain one of the first signs of pregnancy?
Although physical discomfort is part of pregnancy, it is not an early sign of pregnancy. Pregnant women can experience pelvic pain at any time during the first nine months of pregnancy, but some people will never have this pain.
How many months after pregnancy does this pain go away?
Ideally, the pain goes away or goes away after the baby is born. However, some women also experience this pain after giving birth. This pain is not expected after childbirth and may be due to joint pain or infection that you should see a doctor.
Hip pain is normal during pregnancy and is not a cause for concern. Try to use the exercises prescribed by your doctor and perform the usual activities most correctly to manage them.
Is pelvic pain related to the sex of the fetus?
 Pelvic pain during pregnancy has nothing to do with the sex of the fetus and will be more or less depending on the body structure of the girl or boy.