CATL, the largest manufacturer of batteries for electric vehicles in China, announced the development of a revolutionary technology. This technology is named after the ancient Chinese legend of Qilin. As a result of this technology, the energy density of cells increases significantly, according to CATL. Killin technology also improves battery charging speed, safety, and battery life.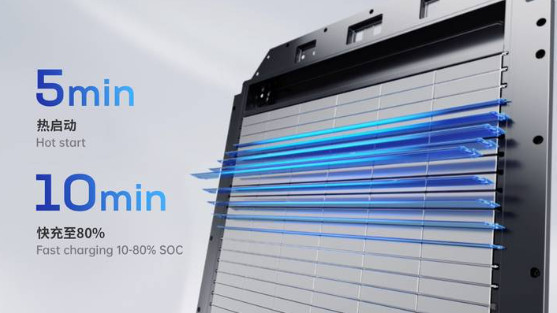 Thanks to the technology of the Chinese company CATL, the energy density of the batteries reaches 255 kWh per kilogram. It takes only 10 minutes to charge the battery from 10% to 80%. If the "Hot Start" feature is activated, which seems to mean battery ventilation, this time will be reduced to five minutes.
CATL builds batteries for major automakers such as Volkswagen, BMW, Nio and Tesla. To maintain its market position, the company must innovate given the progress made by its competitors. In the first quarter of this year, the Chinese company lost 24 percent of its market share.
According to CATL, Killin technology (CTP 3.0 for short) will be available next year. With this technology, electric vehicles can travel 1000 kilometers on a single charge. This figure would be 13 percent higher than Tesla's new 4680 battery. In Texas Gigafactory, this battery is used in the Y model.
There is no doubt that BYD is in serious competition with CATL. The big Chinese brand is also expected to become one of Tesla's battery suppliers. Consequently, CATL will be under more pressure. BYD batteries for Tesla are lithium-iron-phosphate and will be available in 2020. They are said to be far more secure than other batteries.