Aging is an inevitable part of life, but some women can appear older than their actual age due to poor makeup choices. The right makeup can make you look younger and fresher, while the wrong makeup can add years to your appearance. In this article, we will discuss some important makeup tips for women that, if not followed, can make you look older.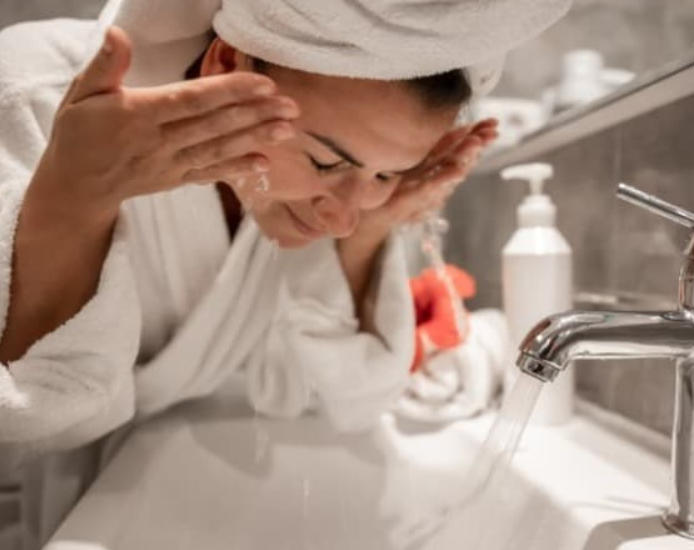 Avoid Heavy Foundation: Using a heavy foundation can make your skin appear flat and mask-like, which accentuates fine lines and wrinkles. Instead, opt for a lightweight, sheer foundation that allows your skin to breathe and looks natural.
Don't Overdo Powder: Overusing powder can settle in fine lines and wrinkles, making them more noticeable. Use a light hand when applying powder, or skip it altogether if your skin is dry.
Choose the Right Shades: Using the wrong shades of makeup can age you instantly. Avoid using dark shades of lipstick, blush, and eyeshadow, as they can make you look older. Instead, opt for lighter, brighter shades that complement your skin tone.
Don't Neglect Your Brows: As we age, our eyebrows tend to become thinner, which can make us look older. Fill in your brows with a pencil or powder to make them appear fuller and more youthful.
Pay Attention to Your Eye Makeup: Heavy, dark eye makeup can make your eyes look smaller and add years to your appearance. Instead, use lighter, brighter shades of eyeshadow and eyeliner to make your eyes appear larger and more awake.
Don't Forget About Your Lips: As we age, our lips tend to lose volume and become thinner. Using a lip liner and lipstick that are too dark can make your lips appear even smaller. Choose lighter, brighter shades of lipstick and gloss that add volume and youthfulness to your lips.
Take Care of Your Skin: No amount of makeup can replace healthy, glowing skin. Take care of your skin by using a moisturizer with SPF every day, drinking plenty of water, and eating a healthy diet.
Avoid Heavy Contouring: While contouring can help define your facial features, overdoing it can make your face look harsh and aged. Instead, use a light hand when contouring and stick to natural-looking shades that complement your skin tone.
Use the Right Brush for Blush: Applying blush with the wrong brush can make it look harsh and unnatural. Use a fluffy, angled brush to apply blush to the apples of your cheeks, blending it out towards your hairline for a more natural-looking flush.
Keep Your Makeup Fresh: Using old or expired makeup can cause breakouts and make you look older. Replace your makeup every six to twelve months and keep your brushes clean to avoid bacteria buildup.
Choose the Right Foundation Shade: Using a foundation that is too light or too dark can make you look washed out or ashy. Test foundation shades in natural light and choose one that matches your skin tone perfectly.
Avoid Shimmery Eye Makeup: Shimmery eye makeup can highlight fine lines and wrinkles around your eyes. Opt for matte eyeshadows and avoid glittery or shimmery finishes.
Use a Primer: Using a primer before applying makeup can help smooth out your skin's texture and make your makeup last longer. Look for a primer that contains anti-aging ingredients like peptides or hyaluronic acid for an extra boost of youthfulness.
Don't Overdo Mascara: Applying too much mascara can make your lashes look clumpy and weighed down, making your eyes appear smaller. Use a light hand when applying mascara and opt for a lengthening or volumizing formula that doesn't clump.
In summary, paying attention to the details of your makeup routine can have a significant impact on your overall appearance. By following these makeup tips, you can enhance your natural beauty and look younger and more radiant. Remember, it's not about covering up your flaws, but rather highlighting your best features and embracing your unique beauty.